Miami Beach Engagement Session | Kelly & Peter
I took this Miami Beach Engagement Session back in 2014, but it's still seemingly my favorite one. Kelly & Peter found me on Google and called me if I want to do their engagement session in Miami, where they came from New York.
Their wedding was held in NYC. They just wanted to have their engagement session in Sunny Isles, Miami, where their family owns a vacation apartment. The building is right on Sunny Isles Beach Pier, so we took advantage of this beautiful landmark and did the session there.
First, we started at the beach close by and on the Pier. Oh, I really loved the sunset light that day. We had a lovely time and also played with the pelicans. Then I wanted to try a few sexy pictures in the water, and I am so I'm happy I did! Just do not ask my camera nor my iPhone. We got completely wet. We all have literally drawn a couple times under big waves.
I had to buy a new camera body later. But I still feel like it was completely worth it! Just consider this, and you know why my engagement sessions are not cheap.
After this, Kelly and Peter needed some freshwater (not a salty ocean). And I got another "evil" idea. We finished our session inside the pool downstairs, below their condo building. I really hope you like pictures from this Miami Beach Engagement Session. Please, let me know in the comments below.
As a Destination Engagement Photographer, I'm pretty happy with this session. If you want to see more, visit my engagement sessions archive, or you also can check the engagement photography gallery.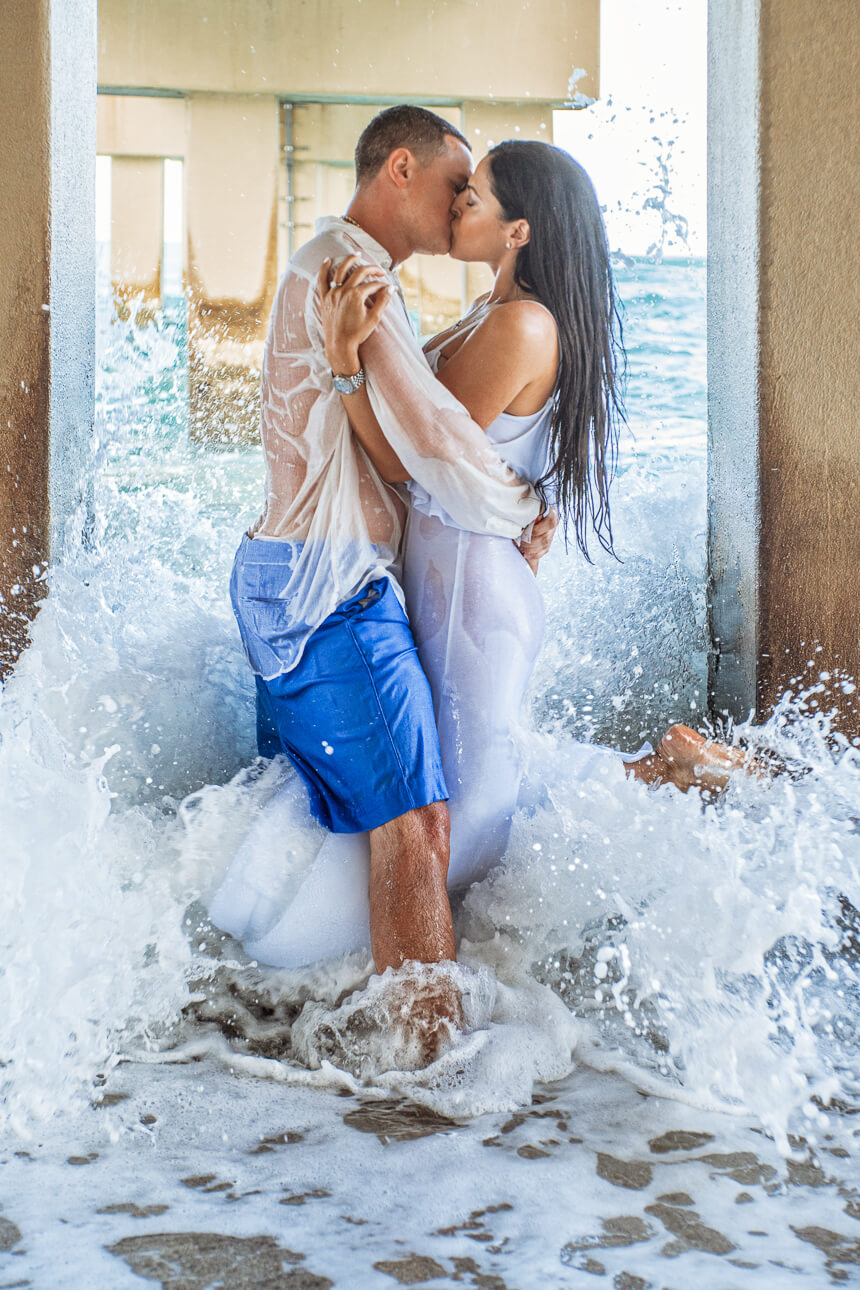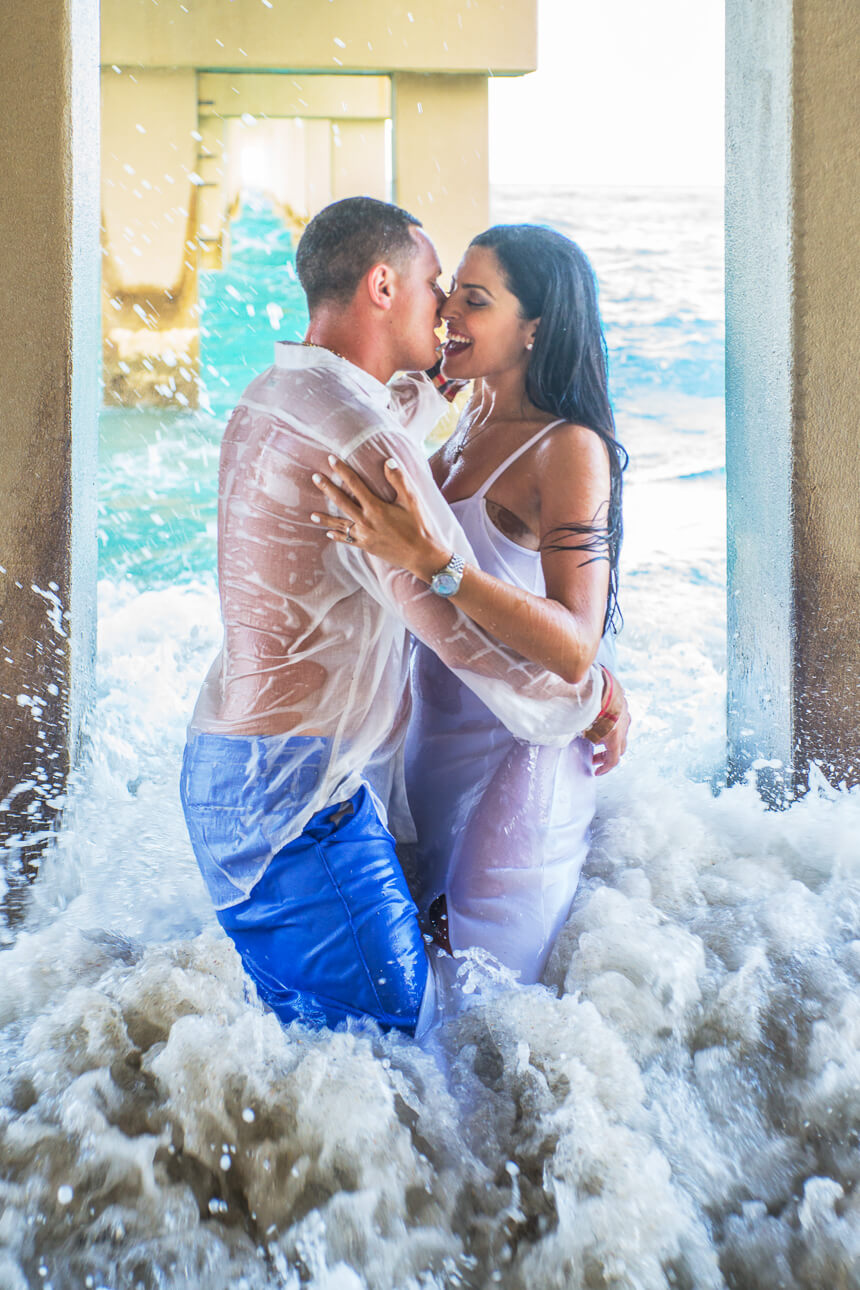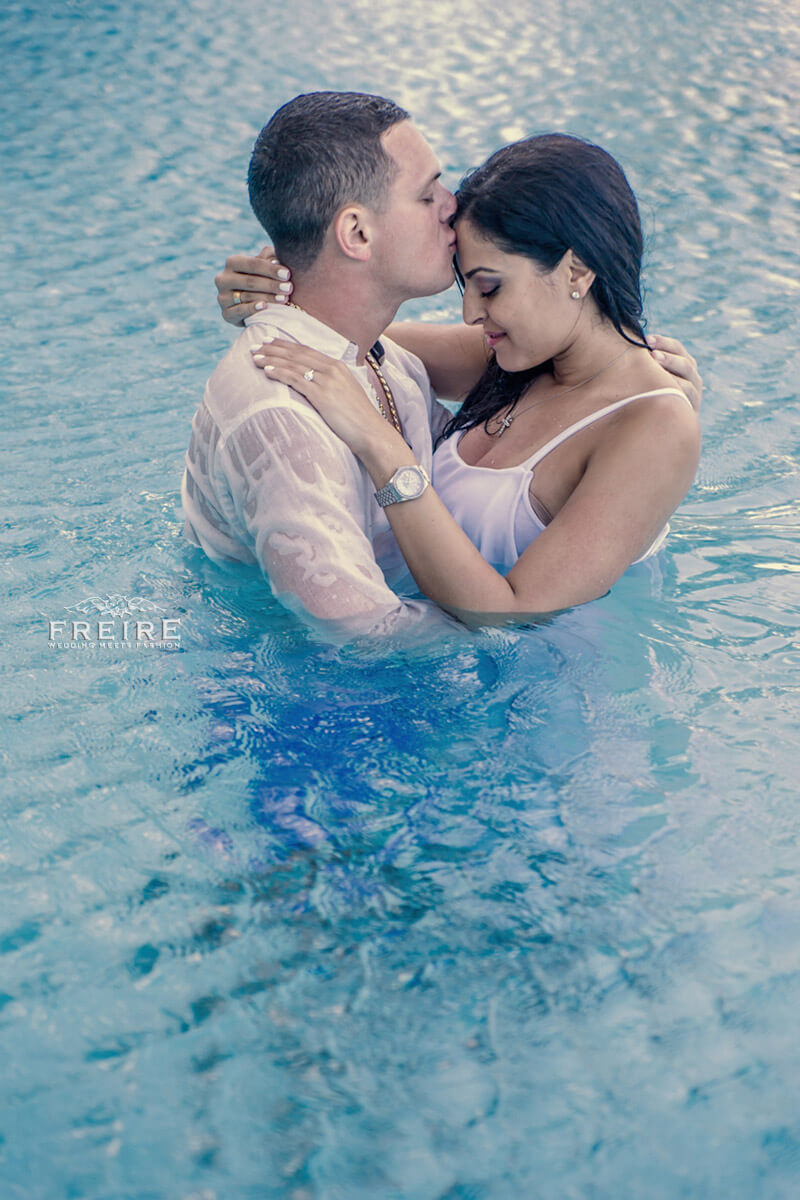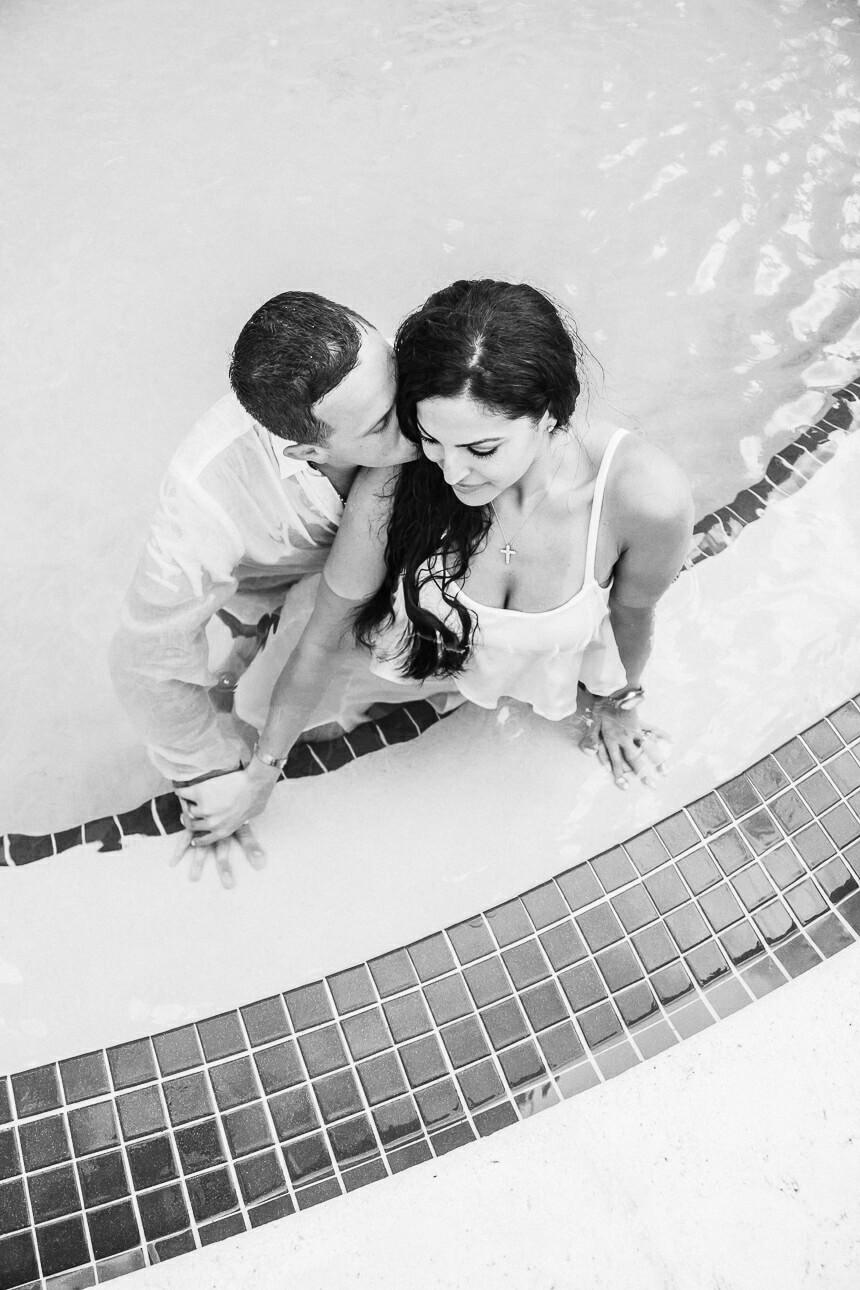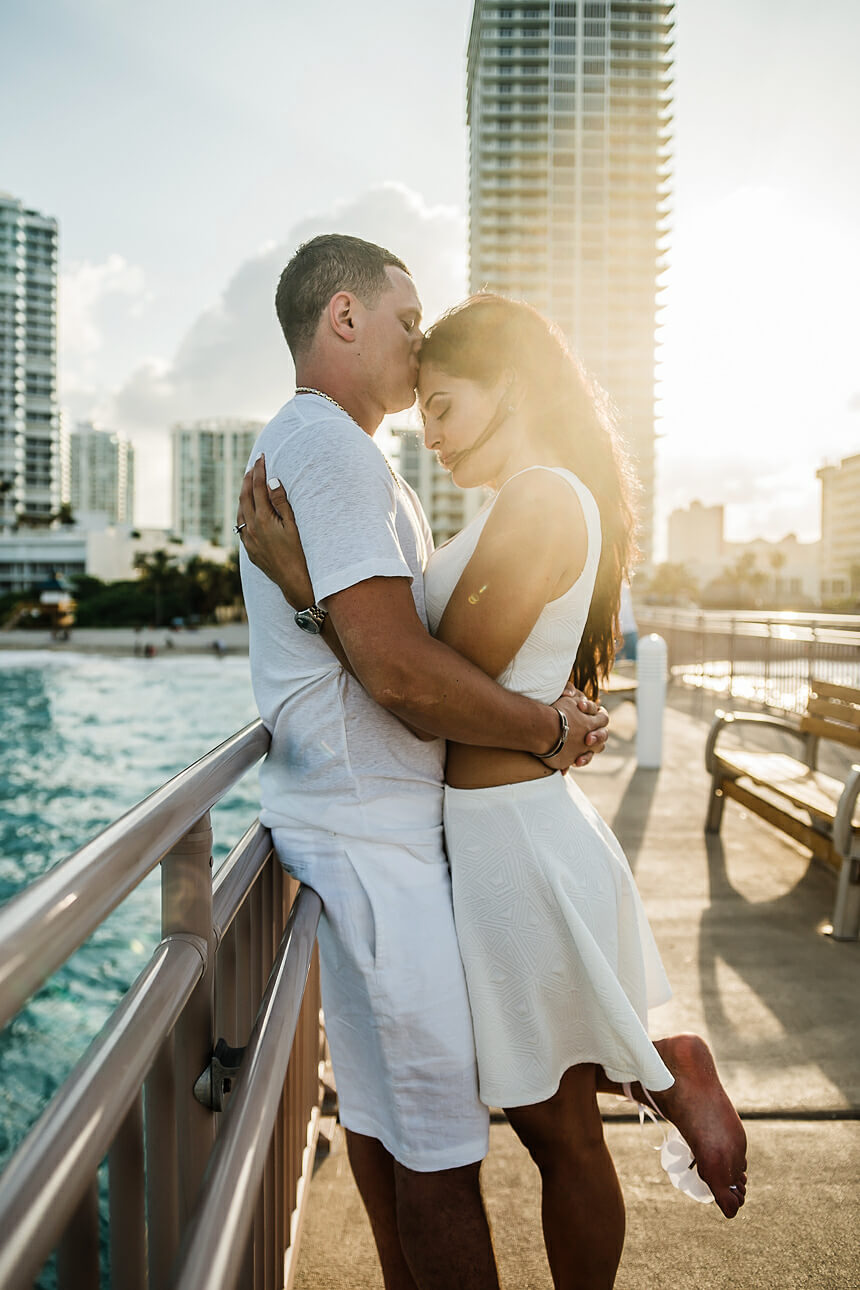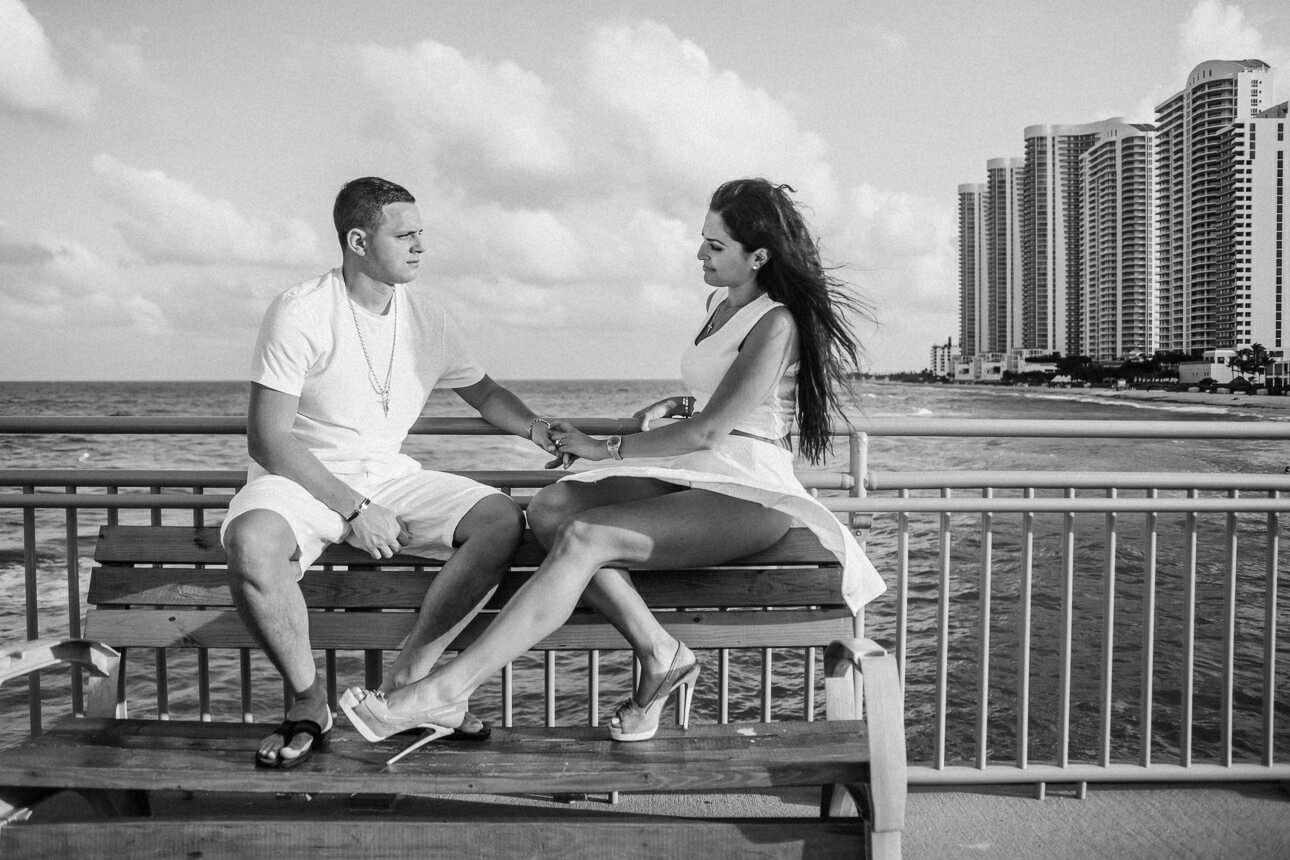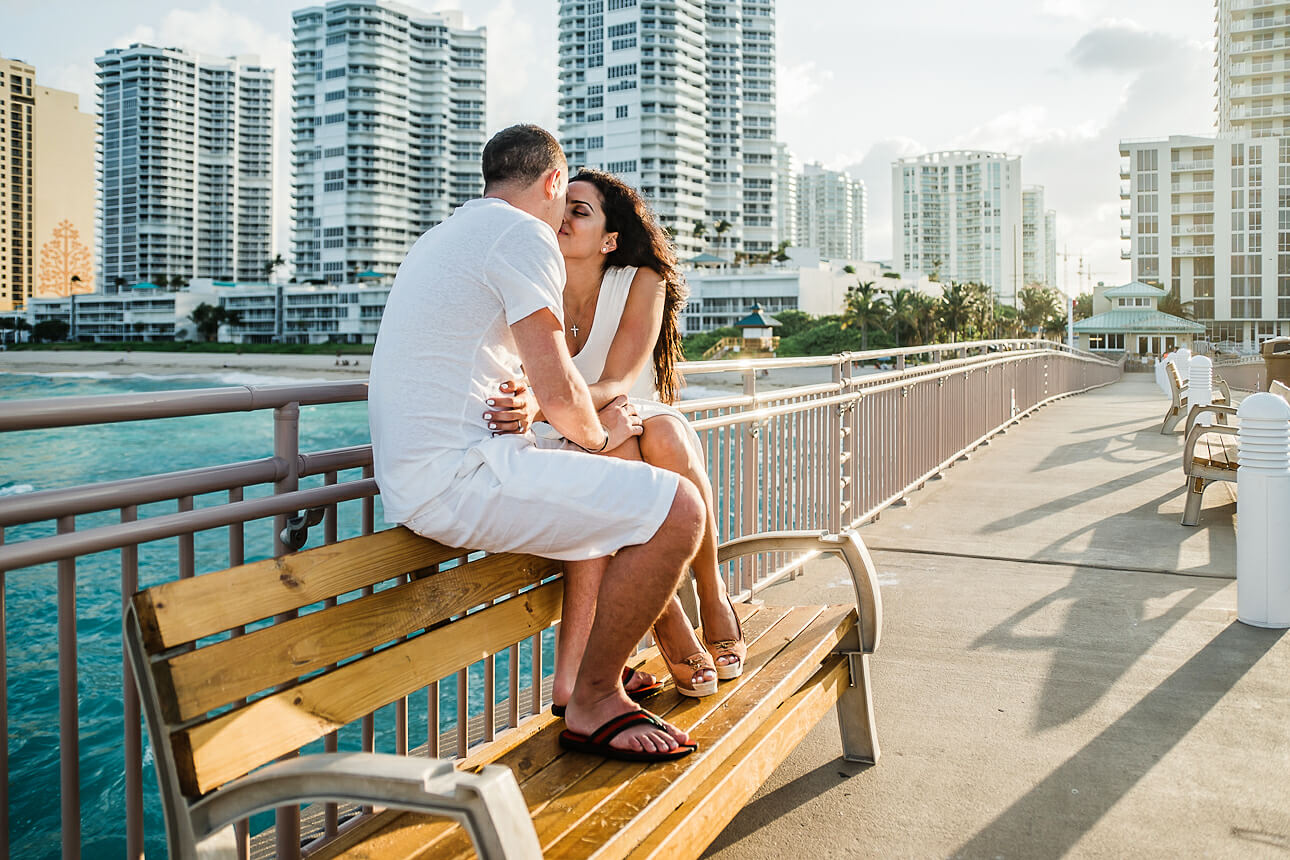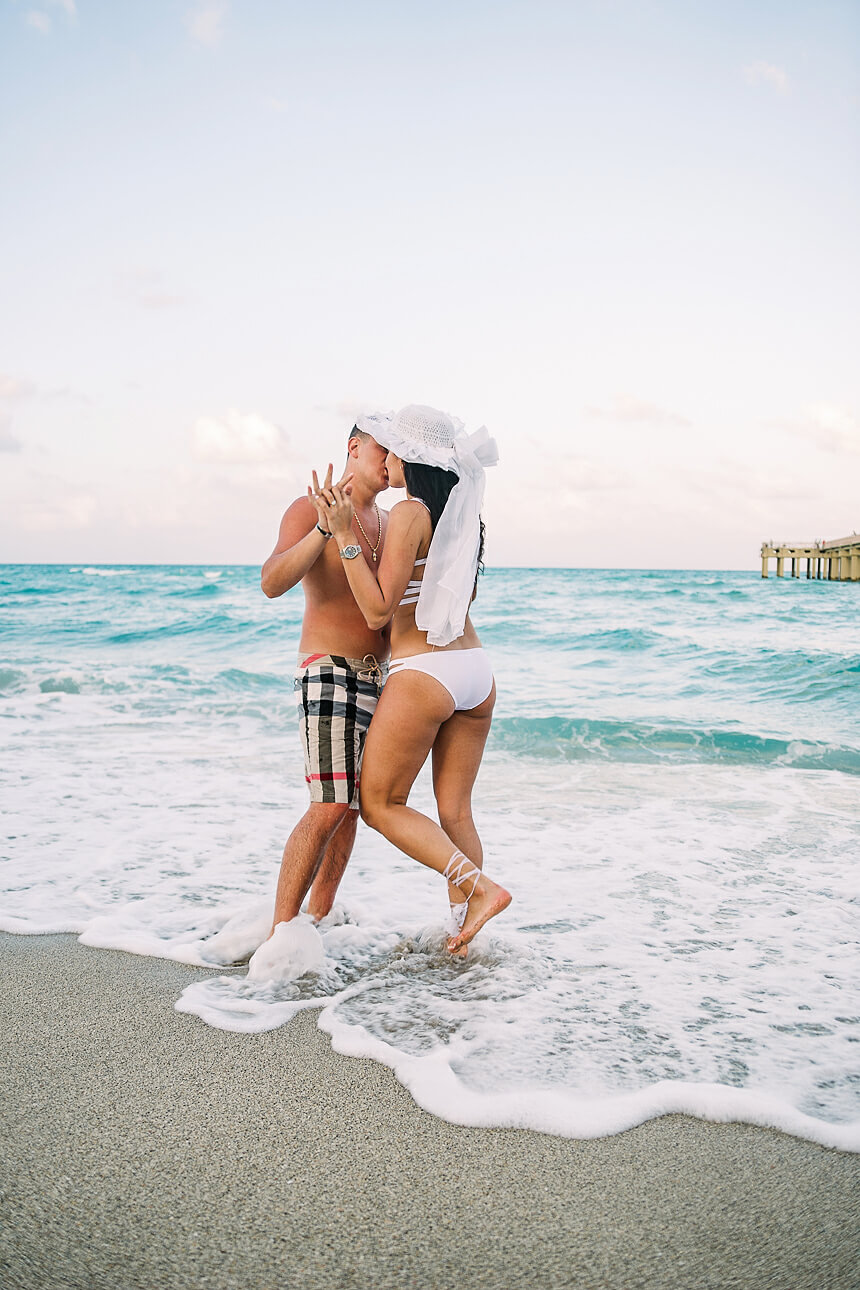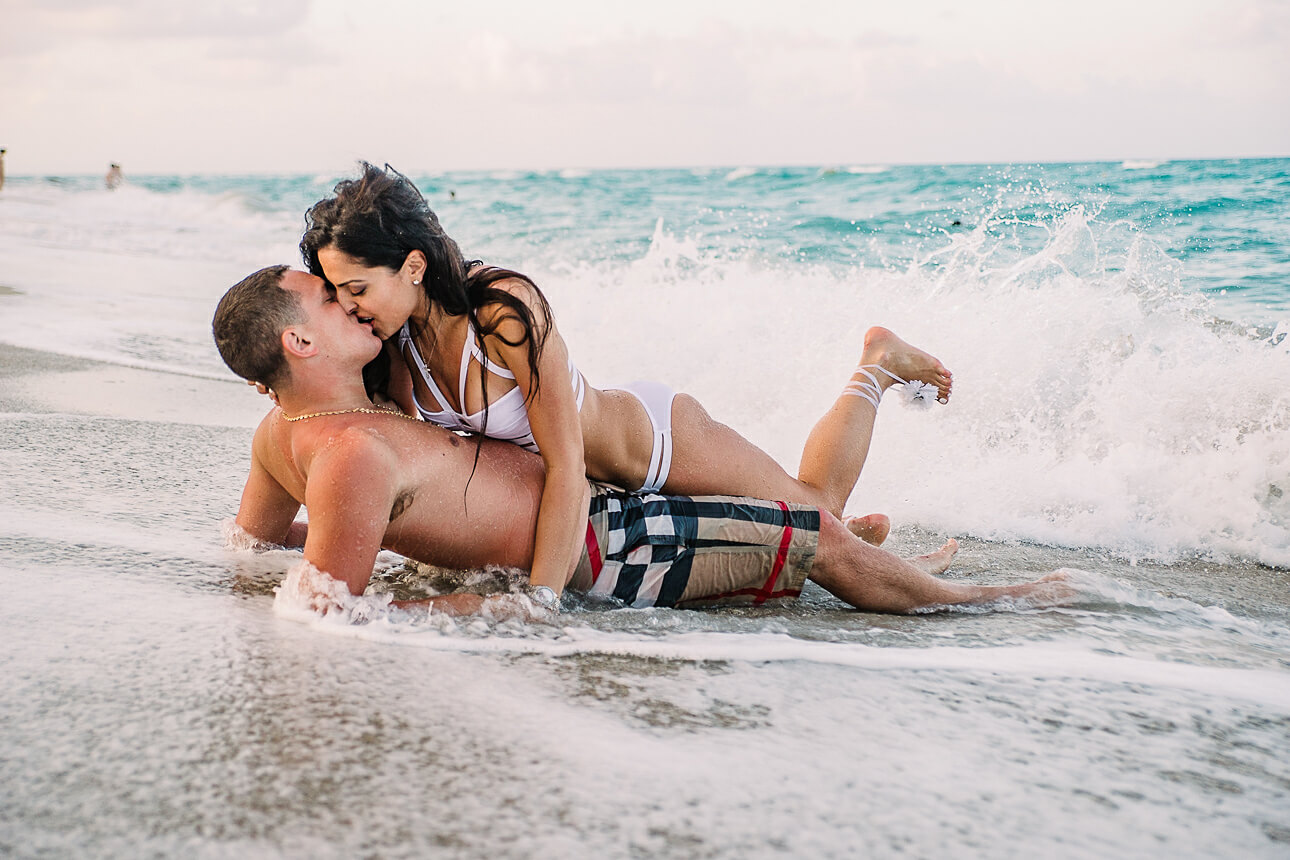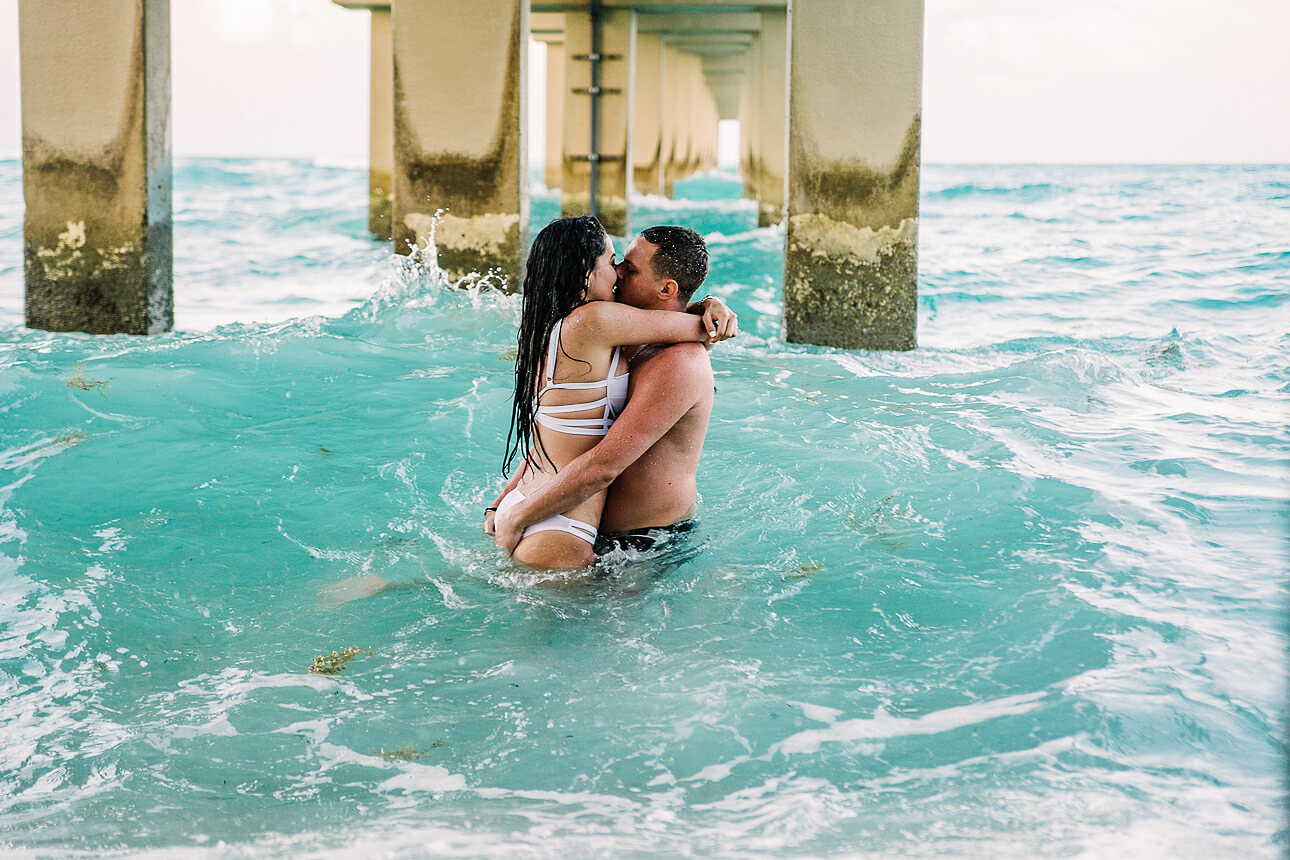 Sony photographer, captured with Sony A99
Destination Wedding Photographer
Facebook | Instagram | Pinterest | Twitter | Blog

inquire@freirephotography.com
+1 (917) 444.4680