Fairytale Wedding at Schloss Hof
I have been looking forward to this Fairytale Schloss Hof wedding for a year! I knew it would be precisely about all I have missed in the USA – history, elegance, glamour. Although, I have to say that I had the privilege to capture weddings in the US at similar places, like Rosecliff mansion.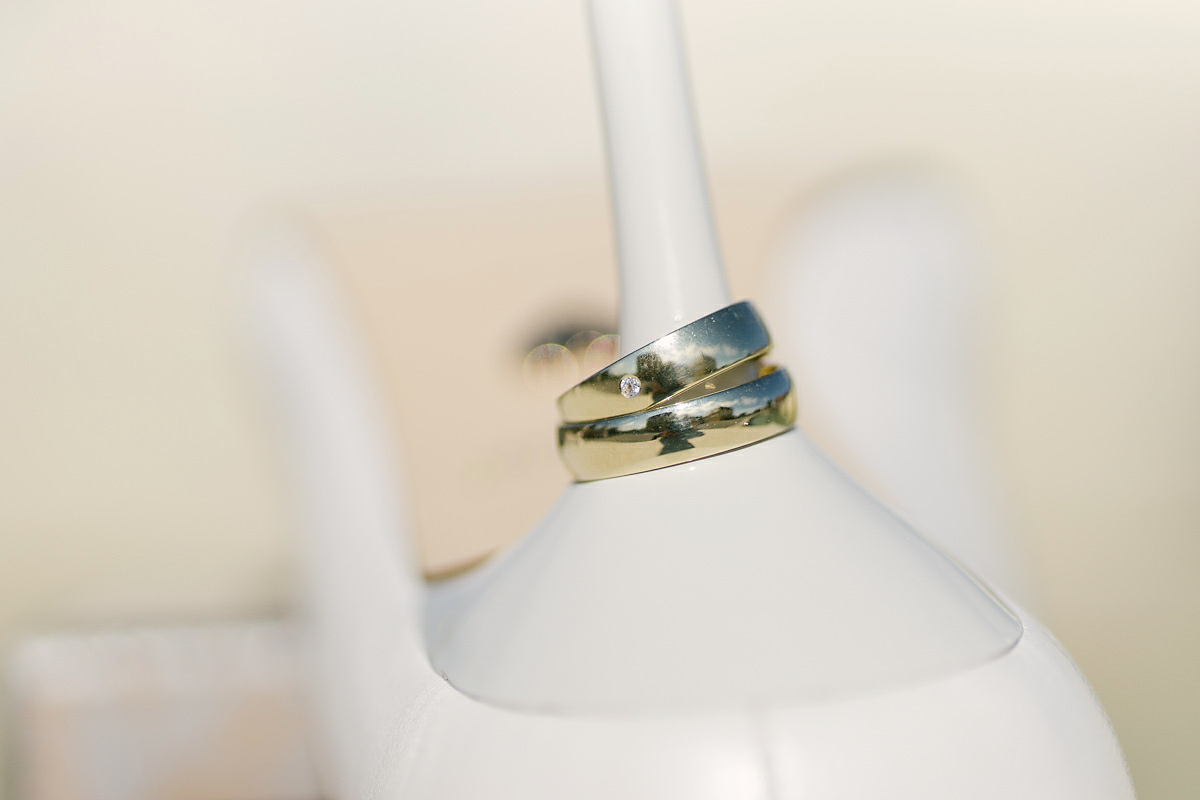 Why was this wedding such a dream for me?
Location – Schloss Hof is a 300-year-old castle located in Austria near the border of Slovakia. It once belonged to Prince Eugene of Savoy, who bought it late in his life in 1726. He had it enlarged in the Baroque style by the architect Johann Lukas von Hildebrandt in 1729 and used it as an elaborate hunting lodge.
Story – the couple is international. They both live in Vienna, but the bride is Slovakian as well as her family. So they chose Schloßhof, which is not just so close to Slovakian borders, but you literally can see Slovakia from the castle.
Deutschmeisterbund – Andreas, the groom, is the president of Deutschmeisterbund. So we had traditional military tributes, including spallier with swords. Oh boy, you can imagine just how amazing this was!!!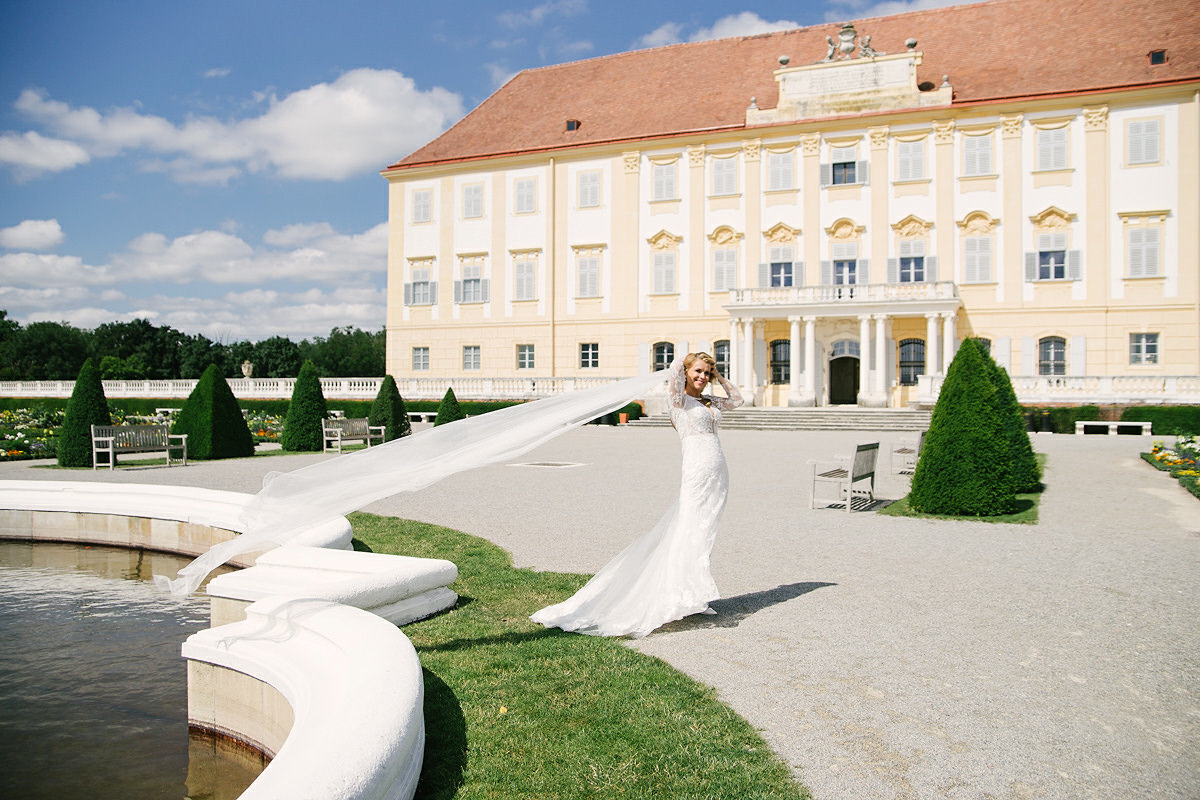 The day started with getting ready in a spacy airy room at the castle. Then we continued with one of the most epic First looks ever! I have created many first looks at the most luxurious wedding venues and locations all around the US, but this one is my favorite for now! And if I say this as a First look ambassador, you can trust me.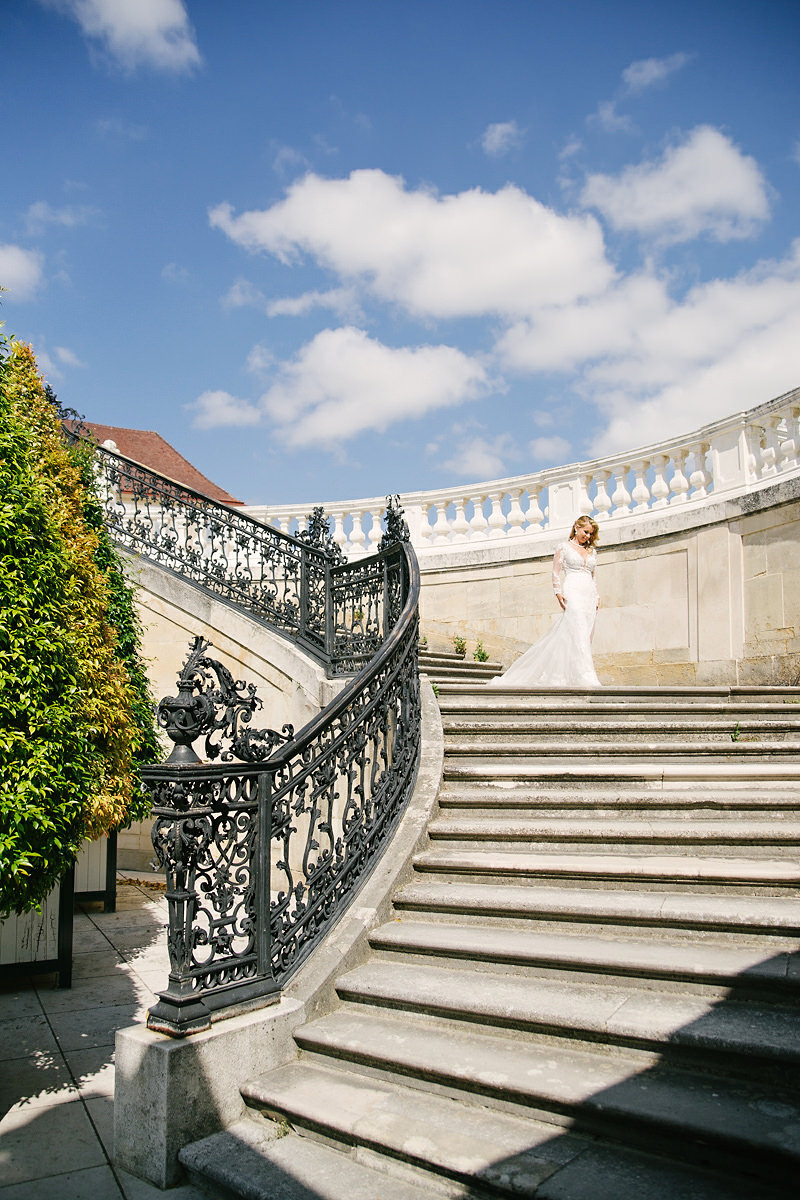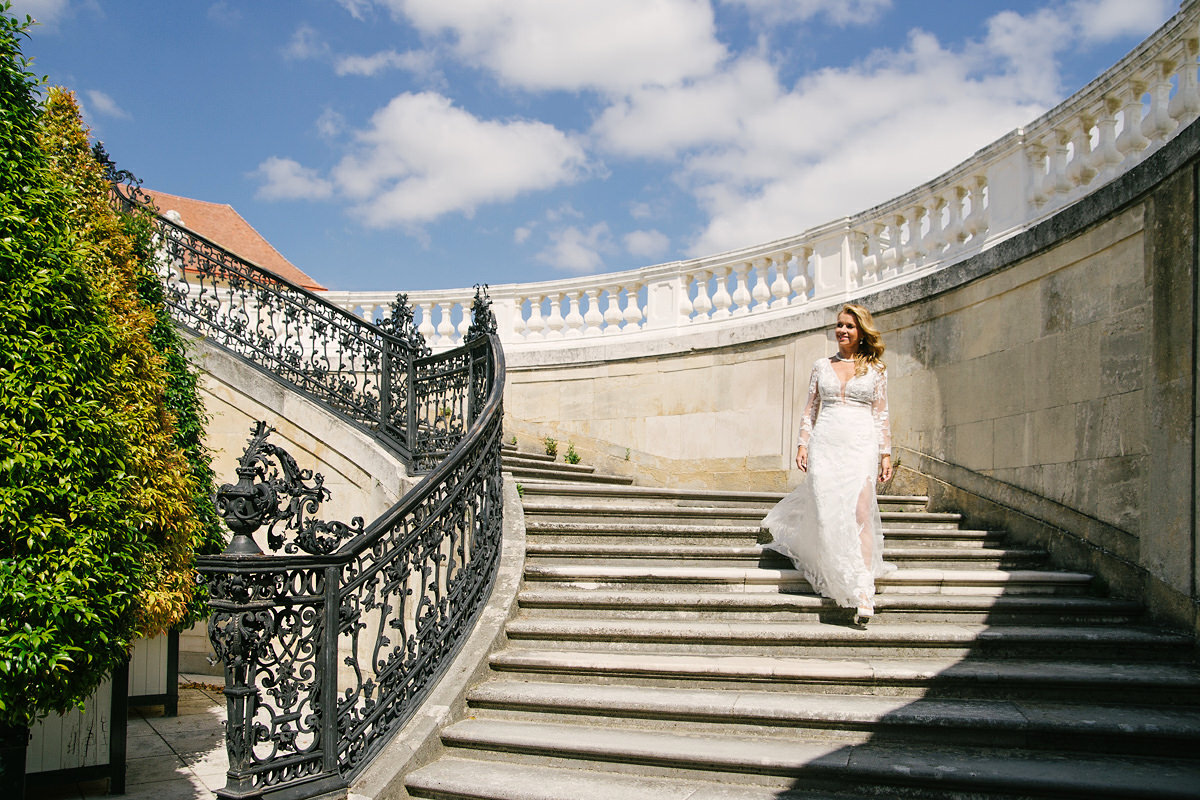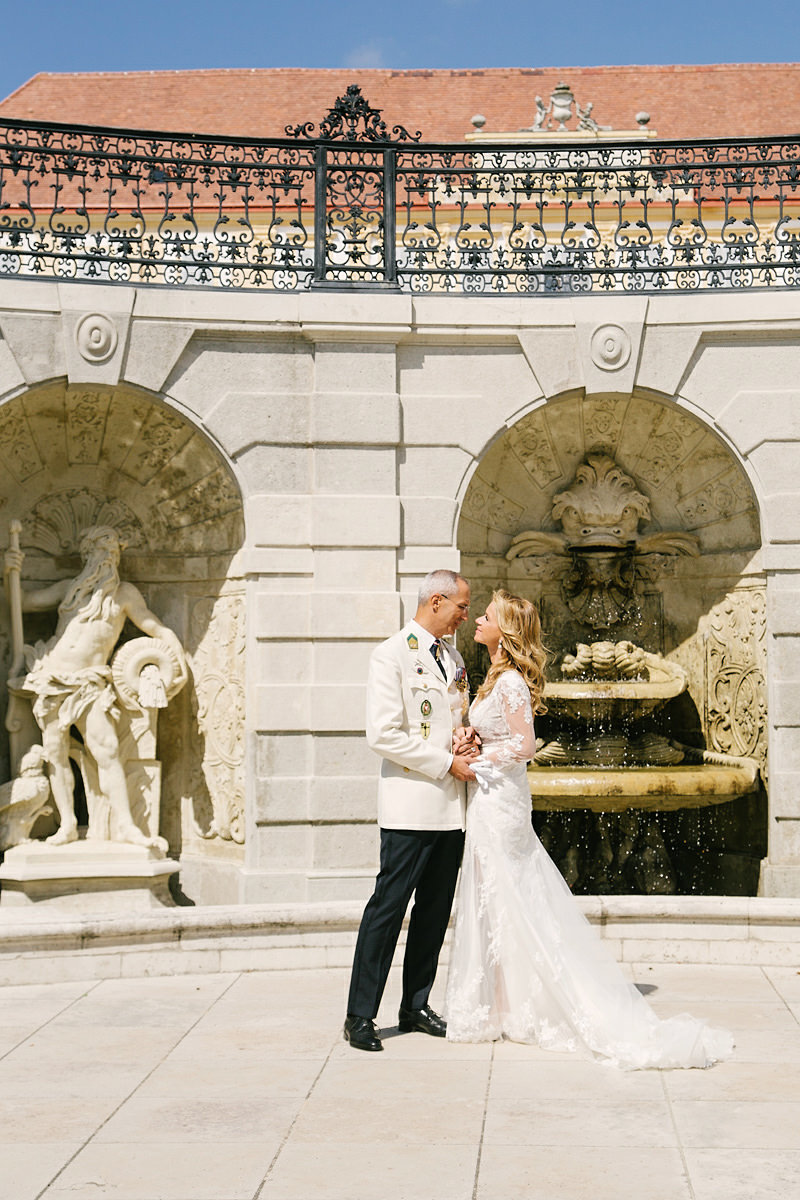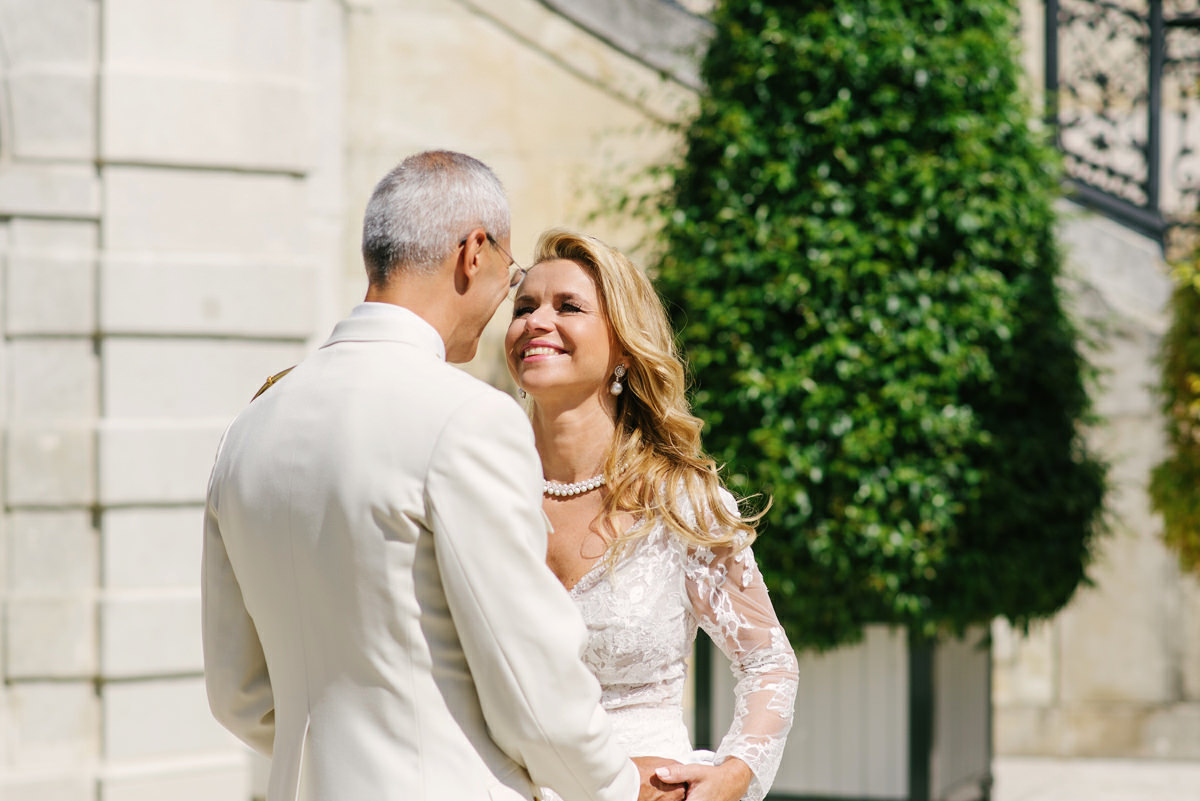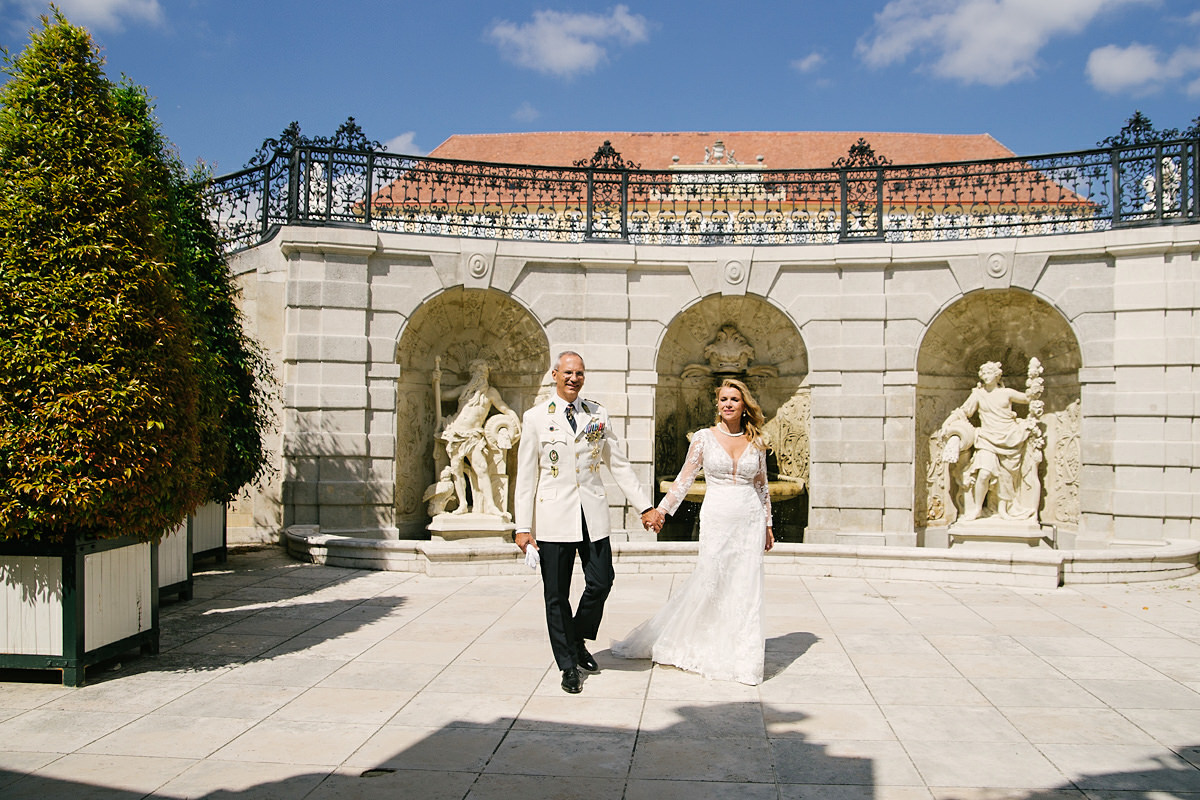 The ceremony was held inside, and thanks god for that as there were more than 30 Celcius outside that day. As you can see in the photos, the ceremony hall looks stunning, so there is no regret in not doing it outside. Right after the official ceremony, we continued with the spallier with swords ceremony and the group photos at the castle staircase.
The cocktail hour was held in Orangerie with tasty finger food, Processo, speeches, another military ceremony, and wedding cake cutting. Later reception is not included as it was a private matter.
venue: Schloss Hof, Austria
bridal boutique: Steinecker
wedding gown: Sposa Toscana
2nd and 3rd gowns: Michaela Luptáková
makeup: Klara Surdusova
hairstylist: Maroš Golian
florist: Easywedding
caterer: Cateringové služby
cake: Víkendové mlsanie
photography: Jan Freire, Freire Wedding Photo
Let me know how you like photos from this Fairytale Schloss Hof wedding in the comments below. And let's chat if you consider your wedding at this stunning castle!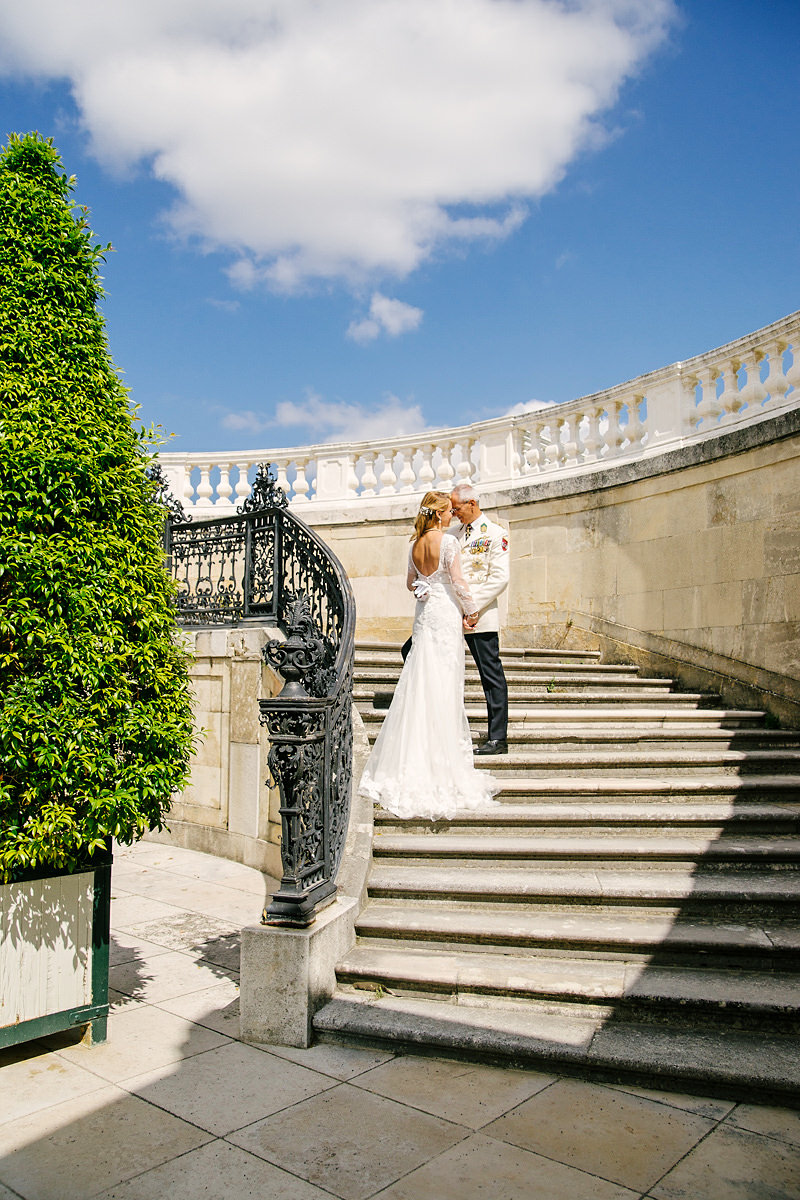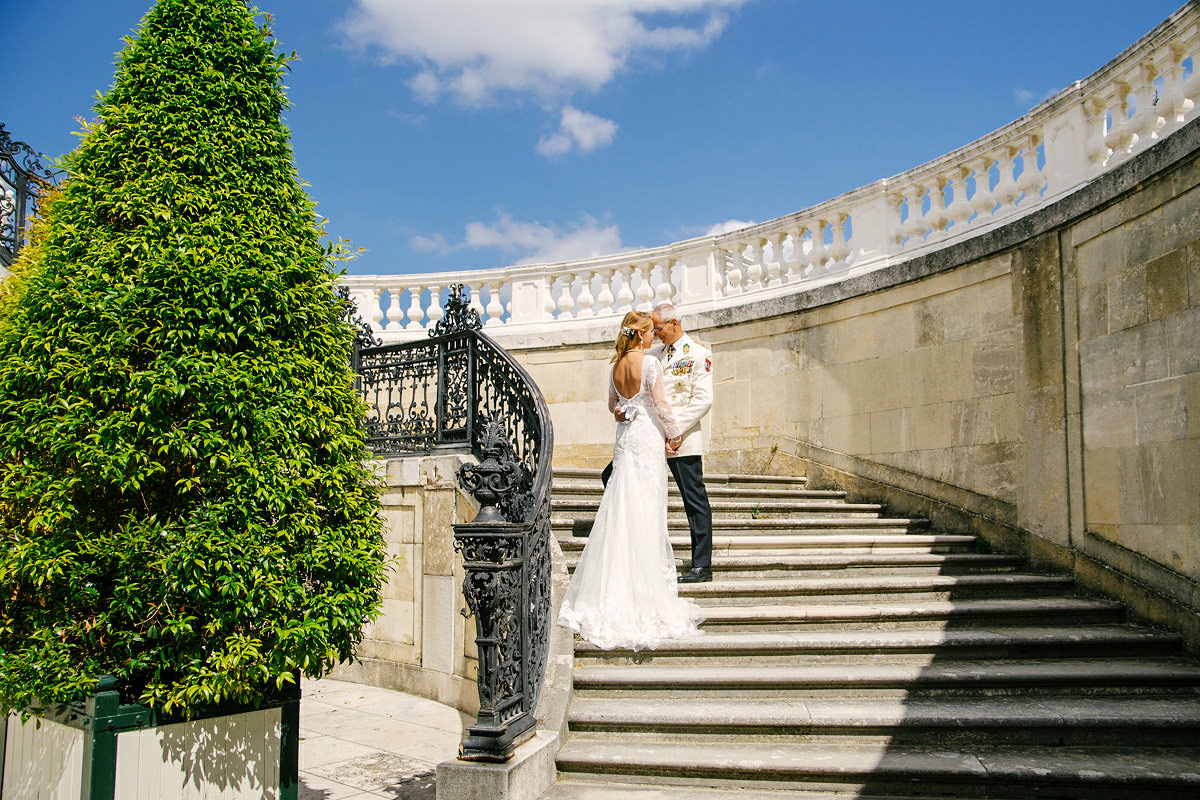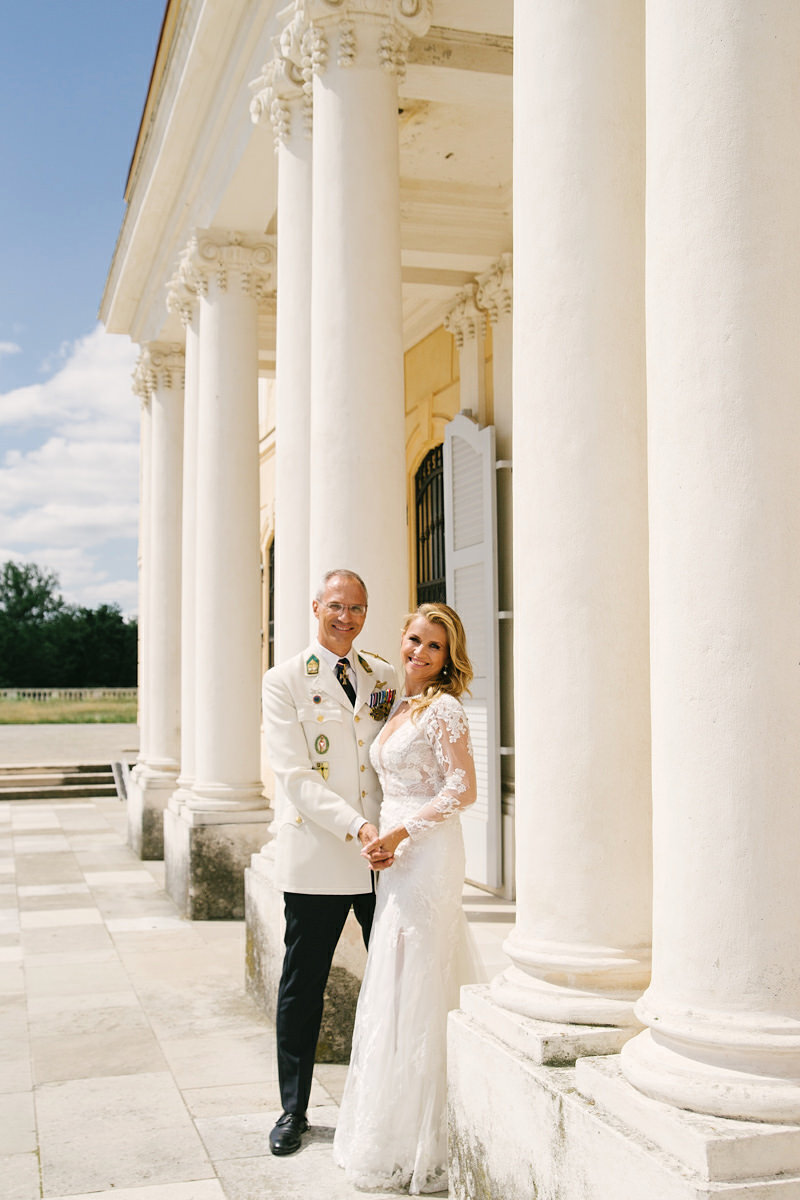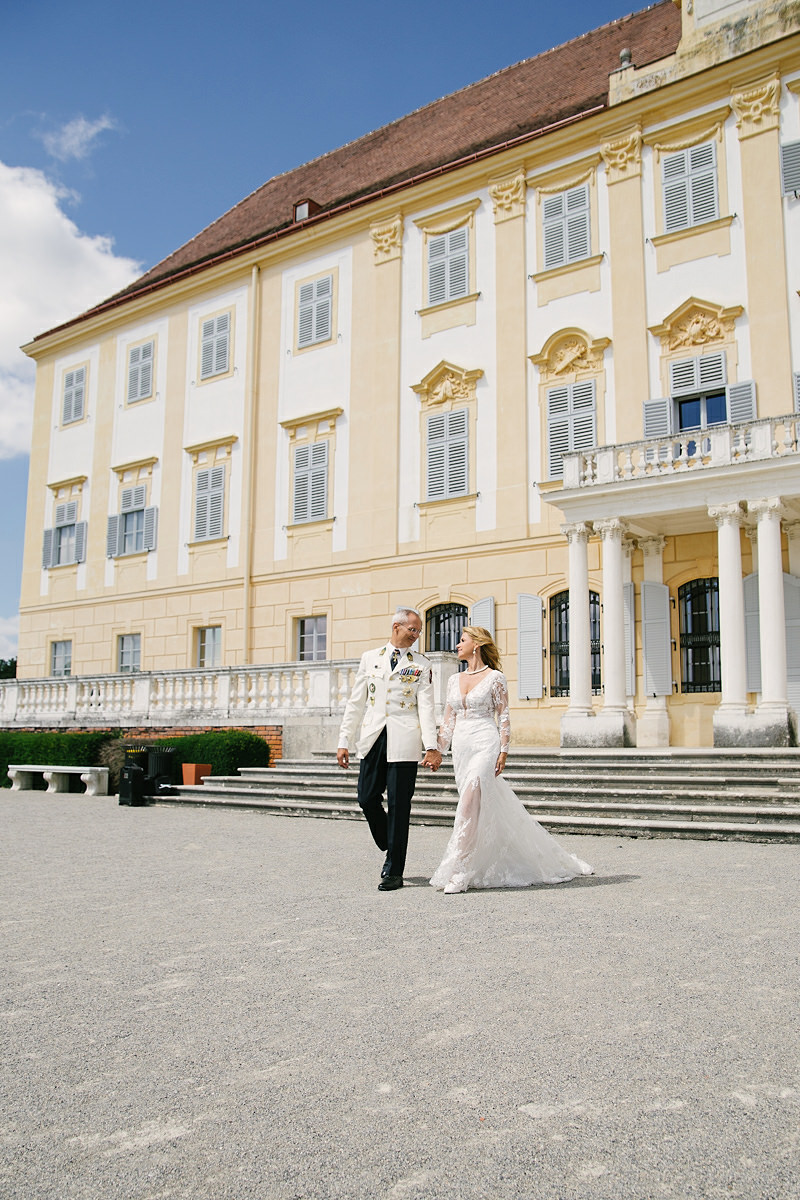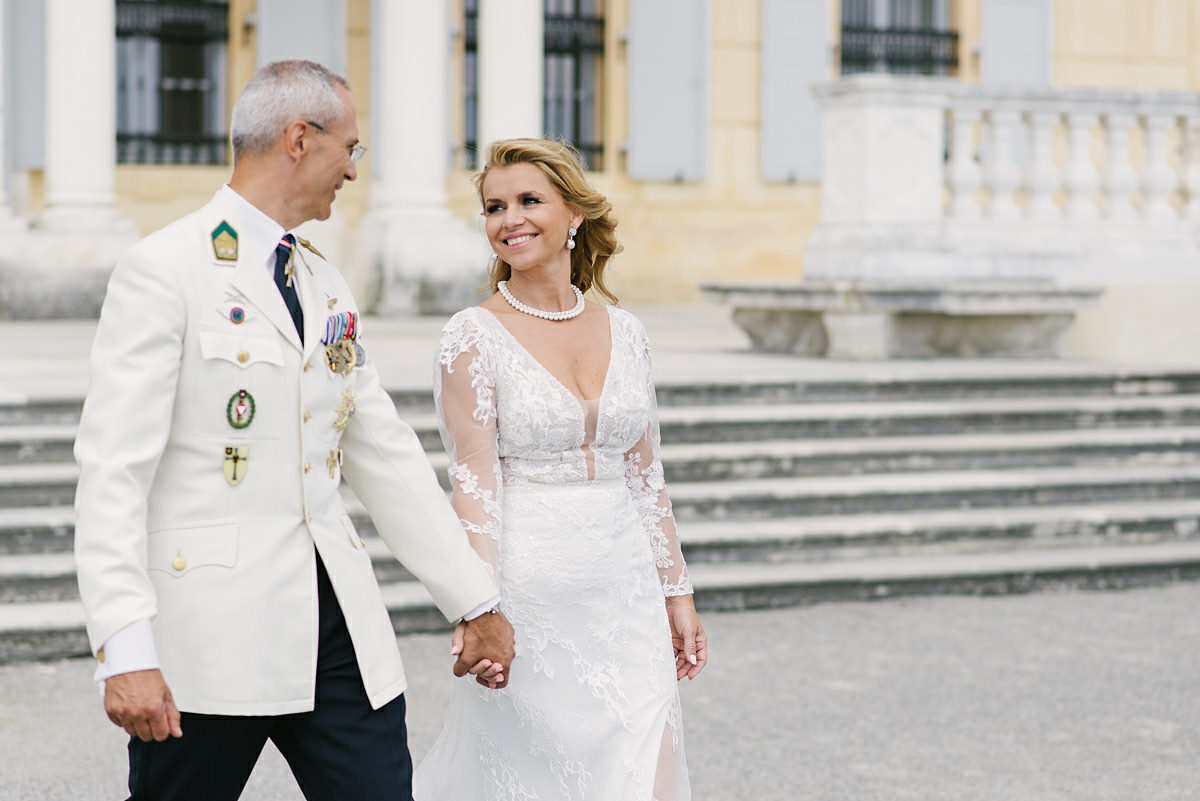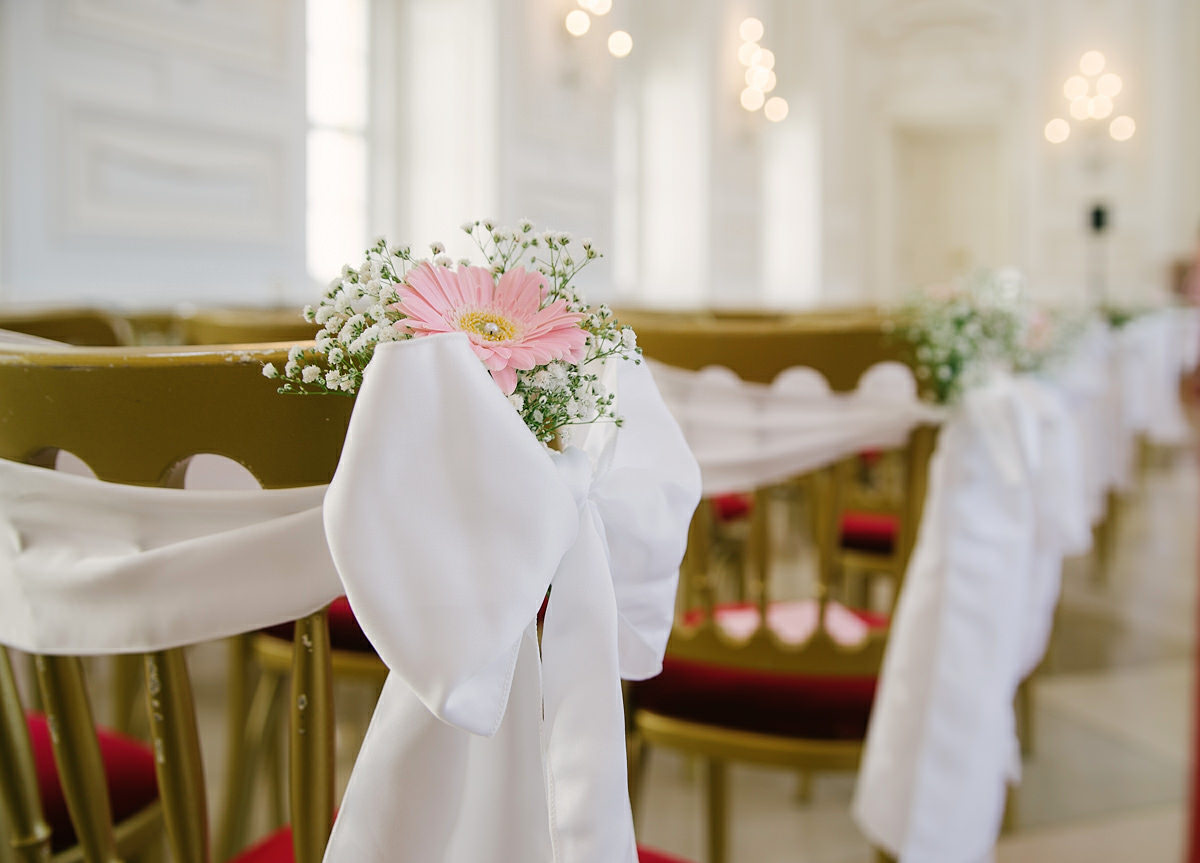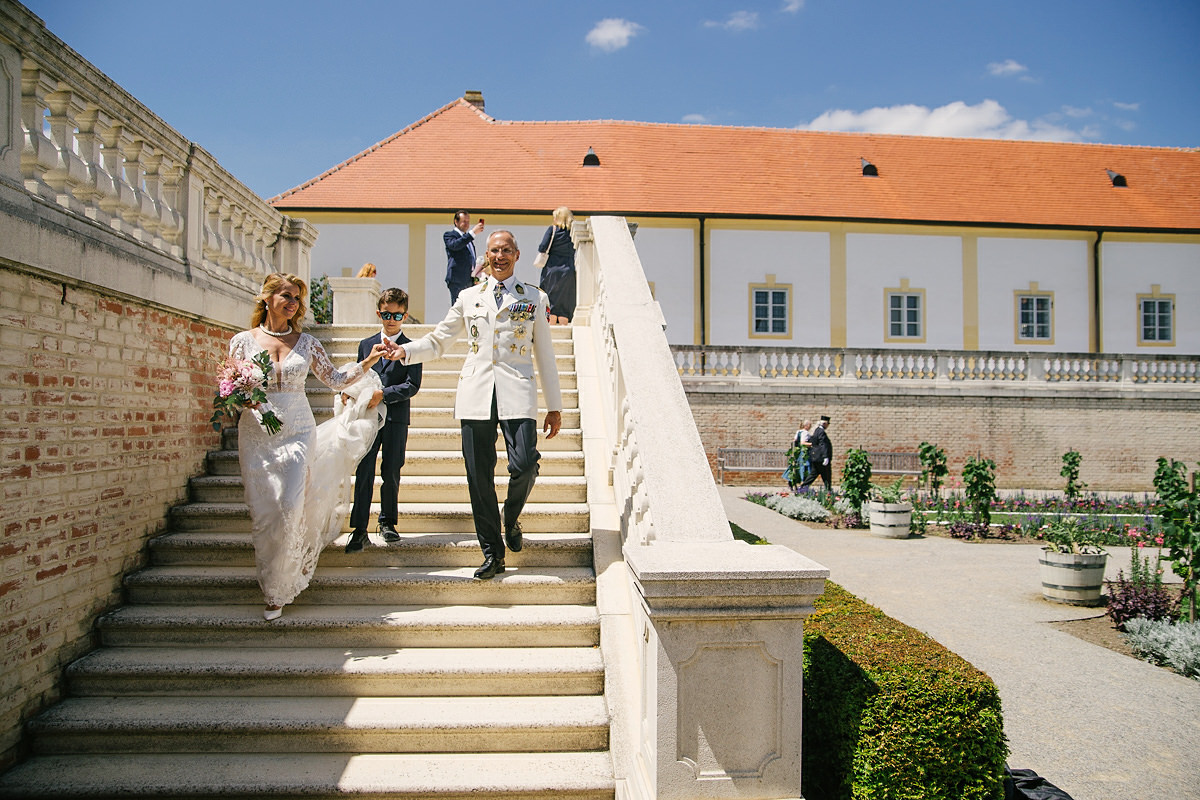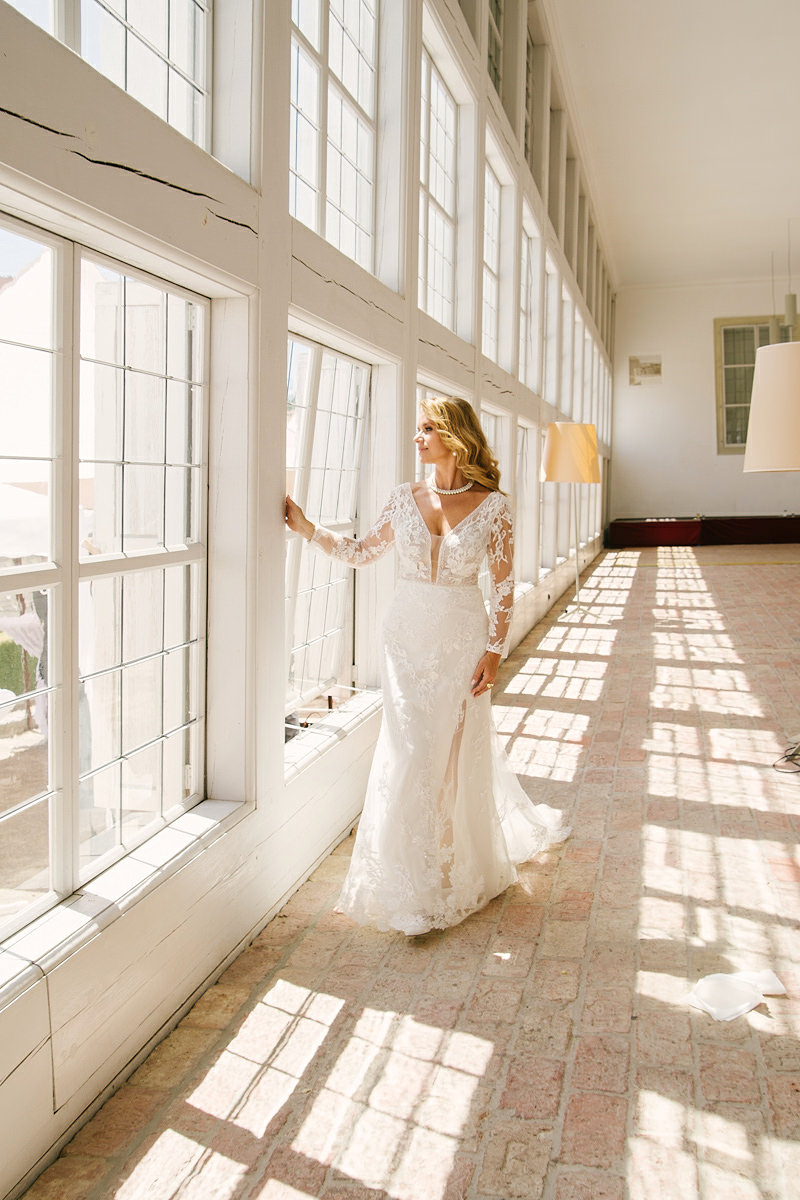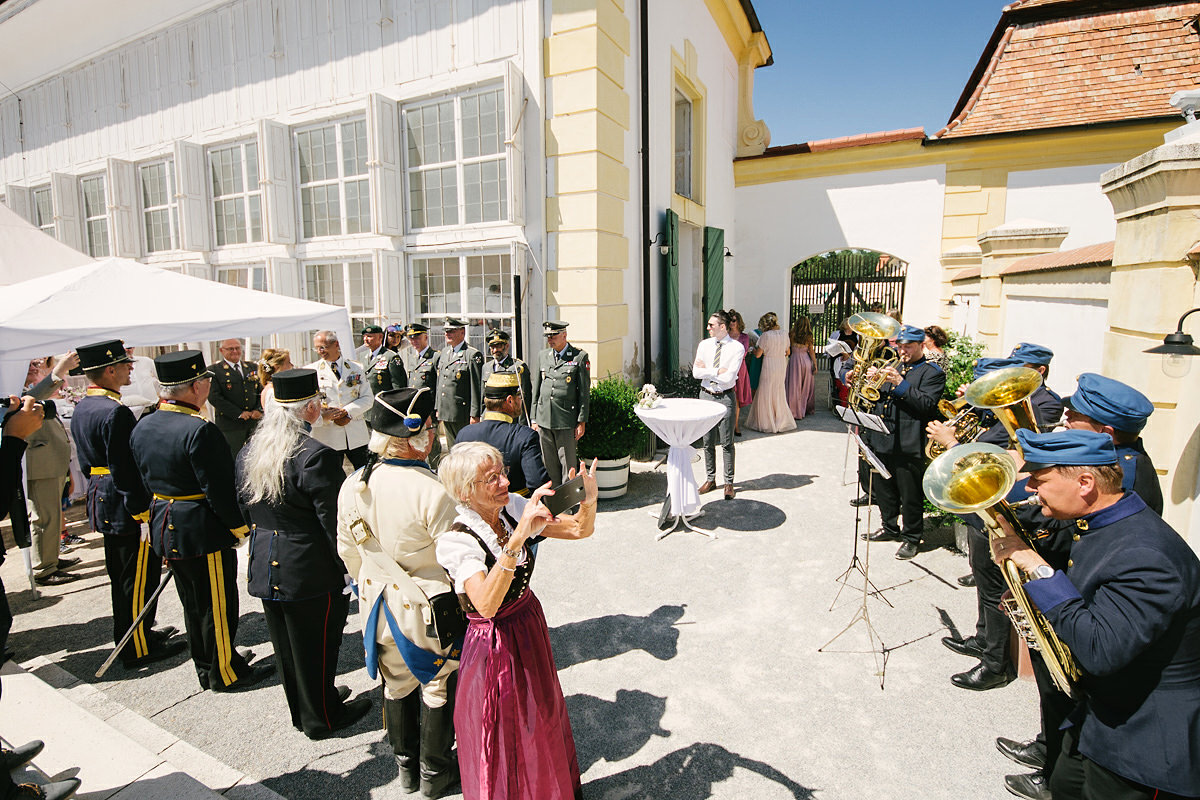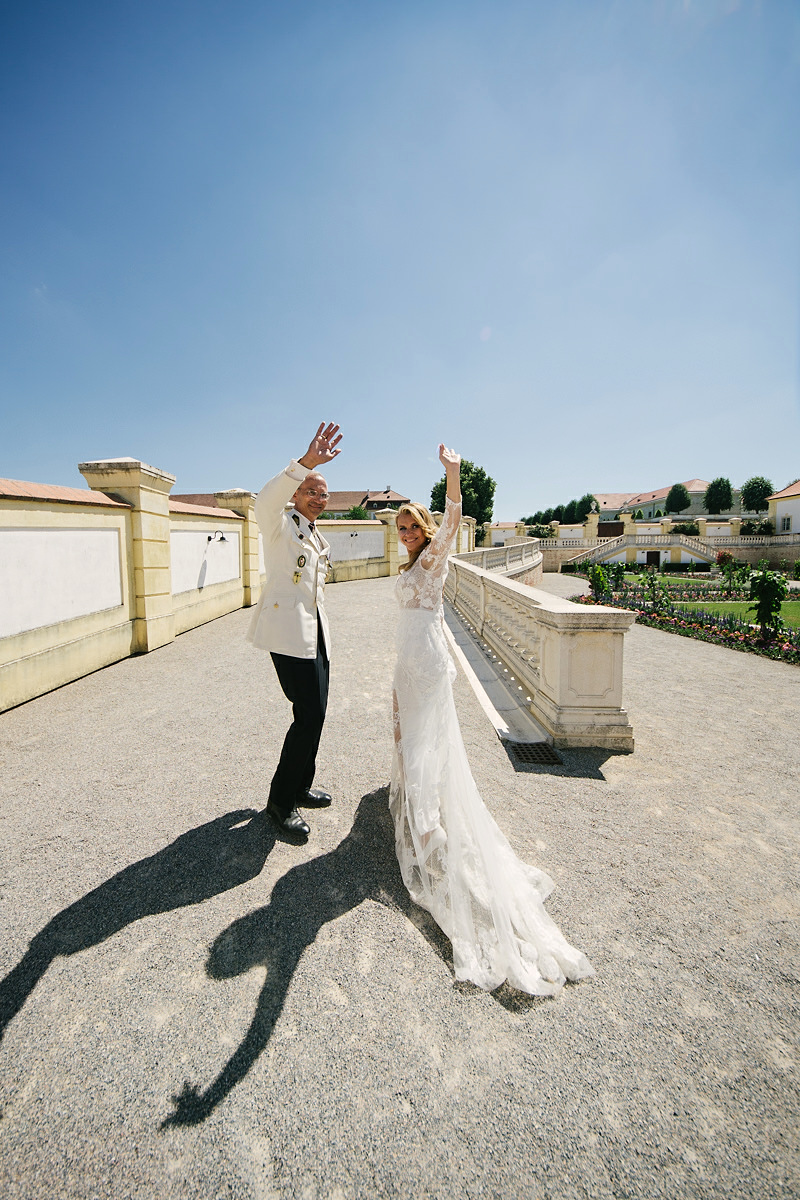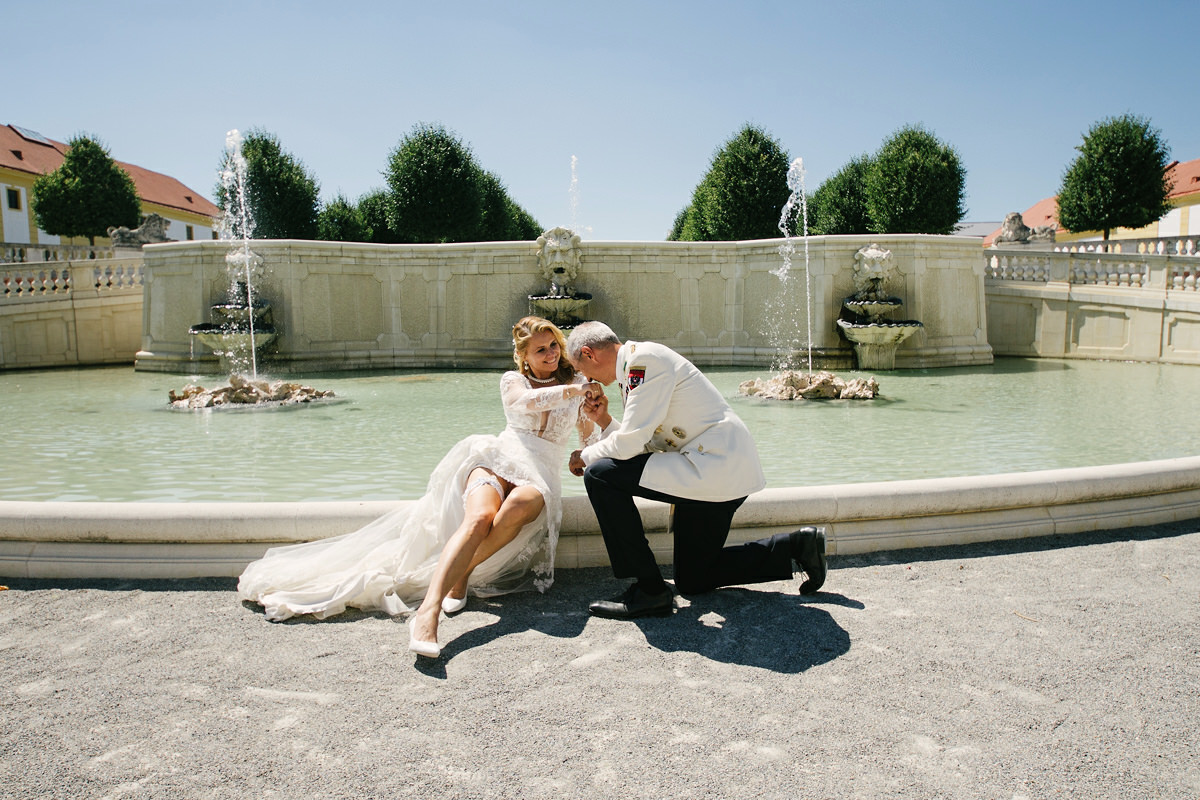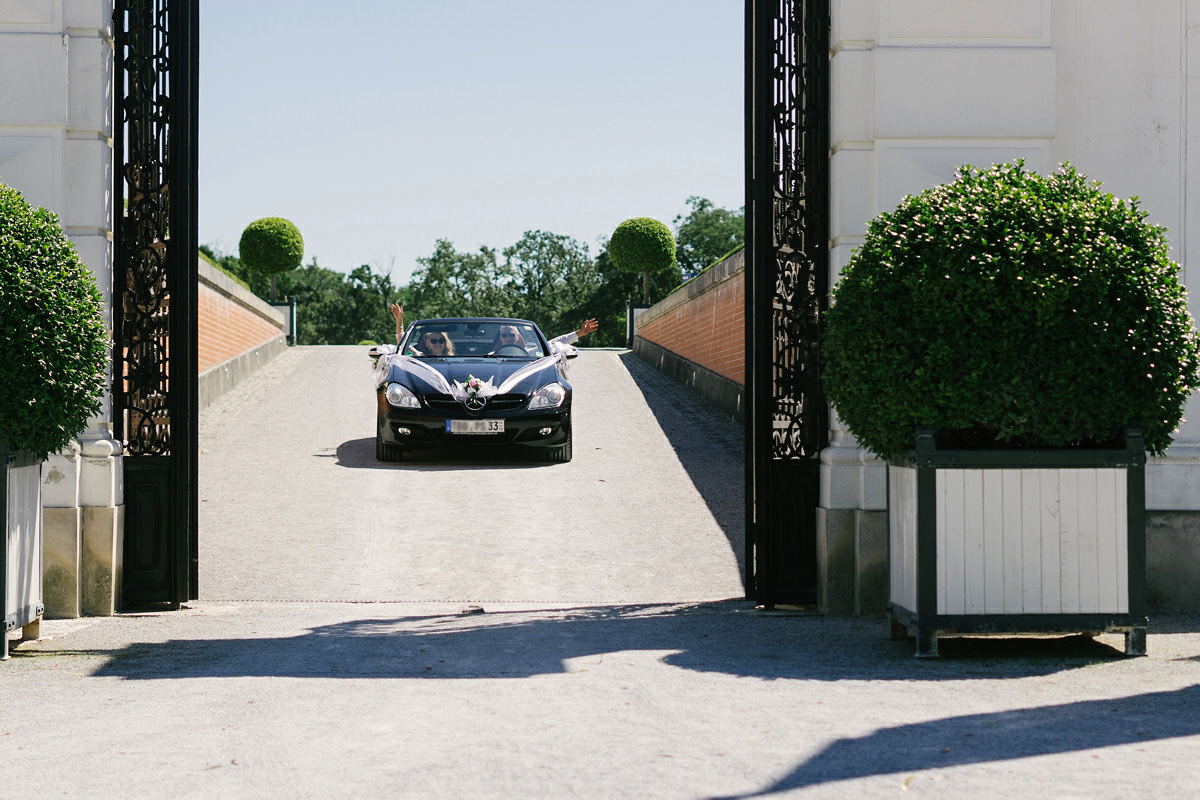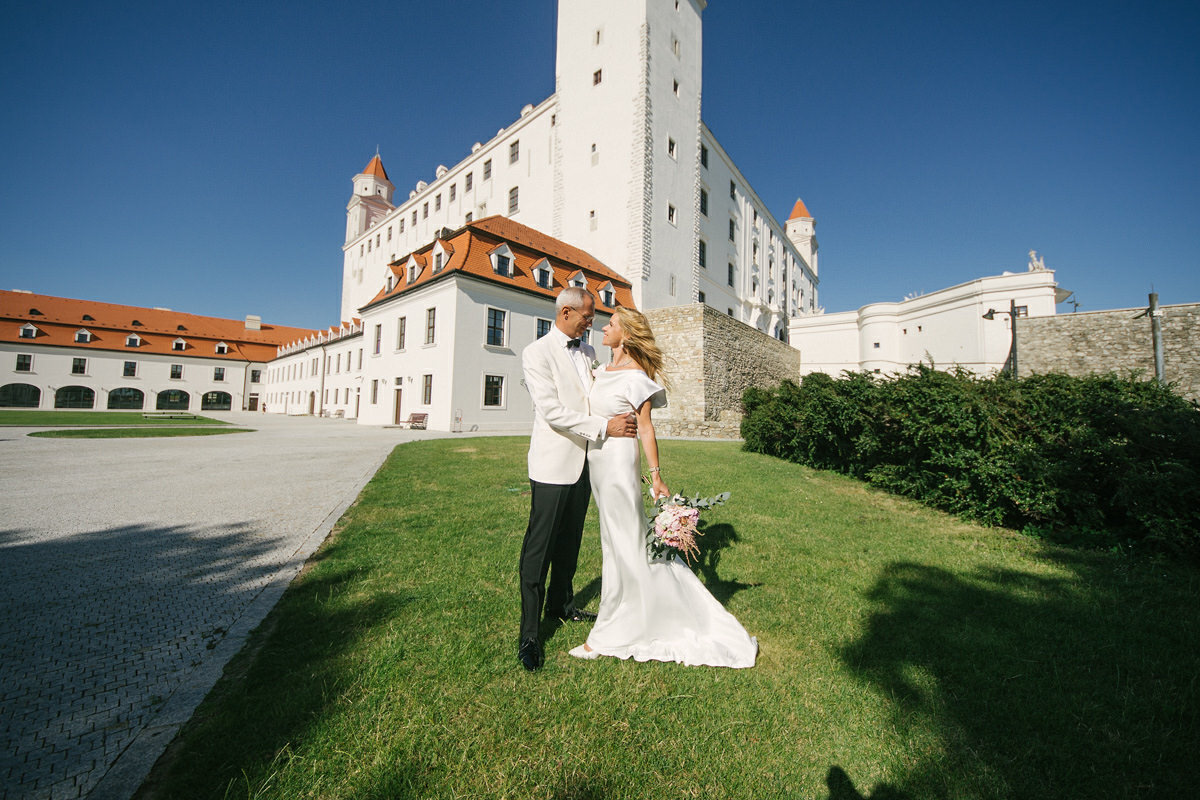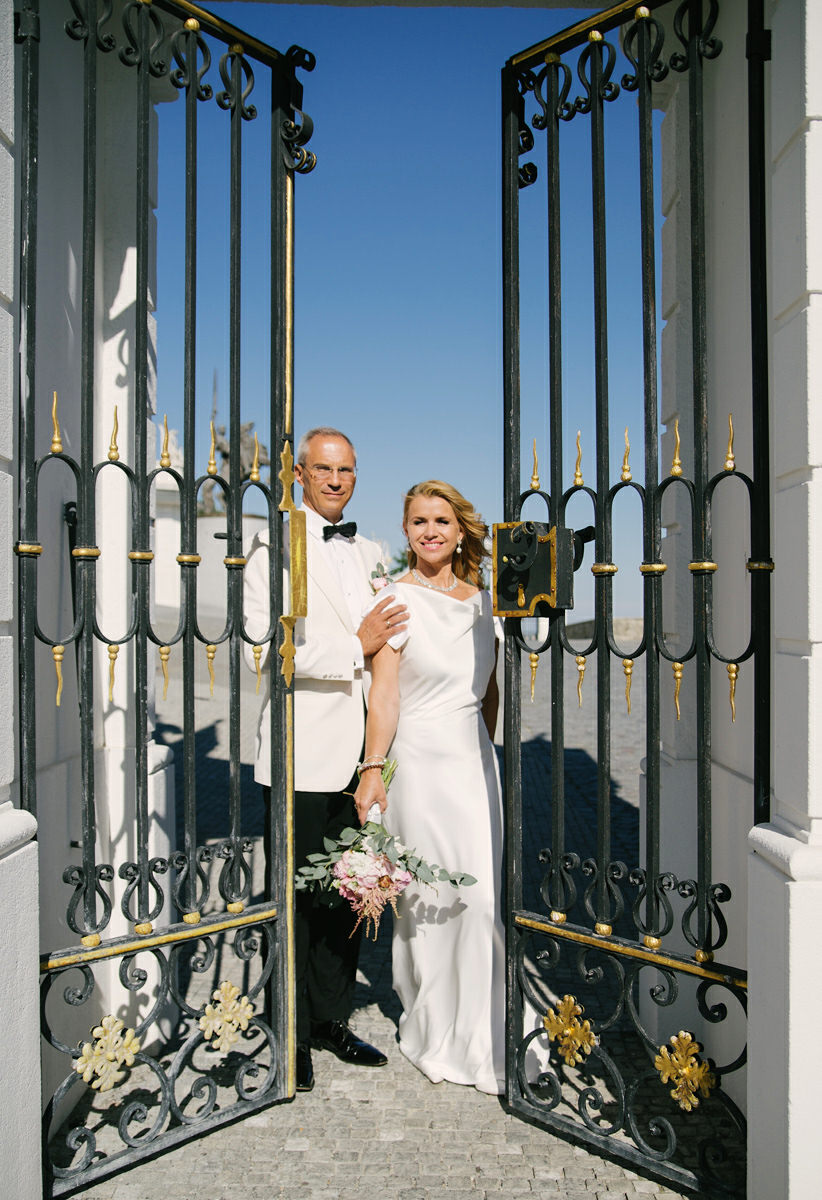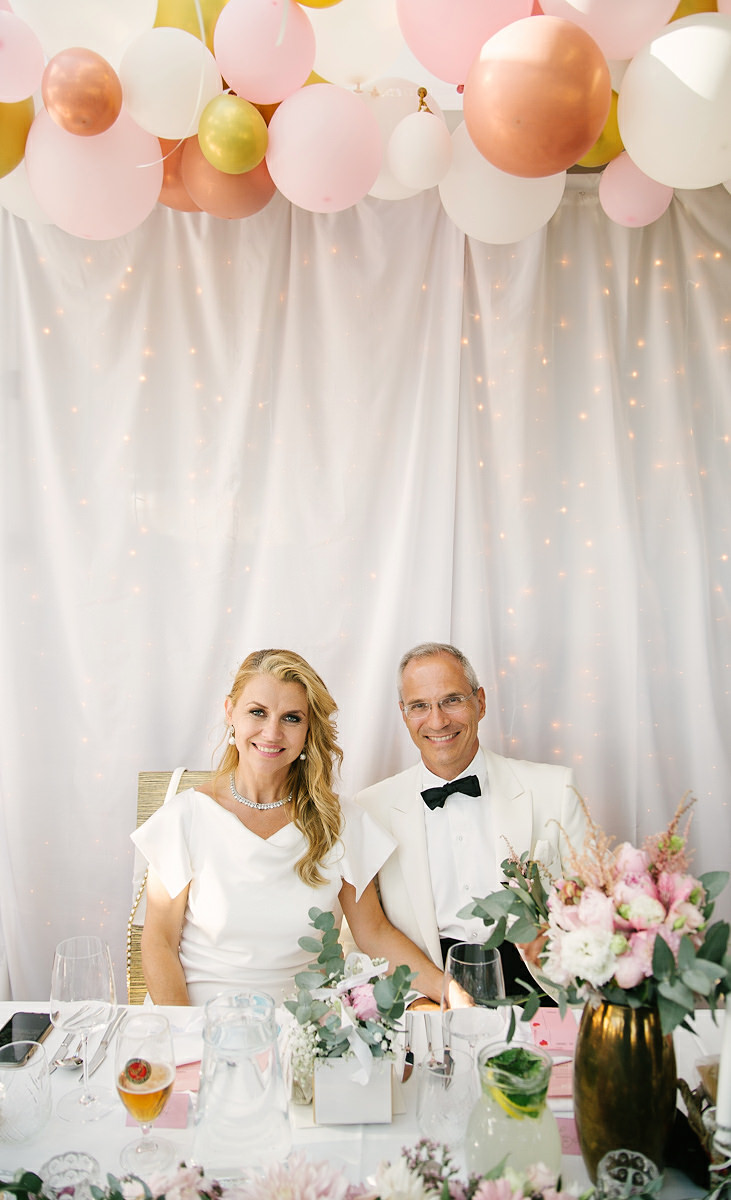 Europe Destination Wedding Photographer
inquire@freirephotography.com