Philosophy
Your Wedding Meets Fashion experience is a boutique affair, created entirely around you and your vision. If you are into fashion, you probably desire your wedding photographed in a fashion kind of style. You might want your wedding to be captured in a natural, journalistic way, but your candid shots to look glamorous? Do you want your wedding pictures to be bright and vibrant, not vintage-looking, over-processed, or filtered? Is that you? We believe that high fashion weddings deserve a top fashion photographer. In other words… Are you tired of cheesy wedding photography? You need a Vogue photographer for your wedding!
The ability to photograph a wedding in all its glory and unique beauty is a skill that can only be mastered by a real artist. After all, it's not easy to capture both the visible and invisible within a single snapshot.
For greater attention to detail, I accept only a limited number of commissions. But I can assure you that with this limitation comes excellent benefit, I will not only serve You as your photographer, I could also help to choose the right location for the best photos, and most importantly I will share my hand-selected team of great professionals for their talent, style, and personality, creating unique experience only for you. Whether you book a wedding, engagement, boudoir, or editorial photoshoot, you will be taken care of with careful attention. If you want to know my own wedding story, it's here.
About me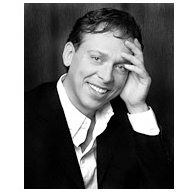 My name is Jan Freire, and I do pro photography for over 20 years. I started in 1991, and I've worked as a fashion and celebrity photographer in beautiful Prague. Growing in middle Europe gives you a lot of style and eye for the detail. When you go through my other website, you will see my clients are Dior, Vogue, Playboy, Sony, Pioneer, Geox, and many more plus many celebrities, but I simply fell in love with weddings! I believe I was born for wedding photography.
Speaking of weddings and magazines, you can see my work also in Grace Ormonde Wedding Style Magazine, People Magazine, or Vogue!
So now I'm in business, where I want you to smile. And kiss a lot!
Photography is my love and passion. And even more, since I began to shoot weddings because I can see so many real emotions through those days. Passion for light and storytelling lend me that unique ability to capture emotional connection. And the result? Clear, unmistakable chemistry. My approach to photographing weddings is creating beautiful, glamorous portraits with a fashion touch, balanced with styled details as well as with timeless photojournalistic moments. This recipe tells the wedding story in an authentic and artful way authentically and artfully that lays out beautifully for publication and wedding albums.
Want more personal information? You either can see me barefoot or in pretty expensive shoes. I love photography and traveling. Those are my main hobbies, love, and passion. I love days on the water as well as driving cool cars.
BOOKING
Freire Wedding Photo is a celebrity and luxury destination wedding photography studio. And as one of the Best Wedding Photographers, we accept a limited number of commissions, so most clients inquire well in advance to reserve their desired date. Investment for weddings begins at $3200, while portrait and boudoir sessions start at $1200. All packages could be created á la carte just for you, to ensure an excellent, elegant, and truly memorable experience. INQUIRE now.
Luxury destination wedding photographer in Europe – Love Me Photo