Versace Mansion Wedding | Patricia & James
I'm a Happy Miami Wedding Photographer as this is my other beautiful Versace Mansion Wedding. I really love this venue! I used to have many pieces from Gianni Versace in my closet, and I always liked his style. Apparently Patricia too!
Patricia Longo is a celebrity makeup artist from New York, and she decided to walk down the aisle with her fiancé James Galvin Smith, Internet Media Executive at fabulous Versace Mansion. I clicked with her immediately and was excited for her big day! We did capture rehearsal dinner, the wedding day and luckily also after-wedding bridal shoot!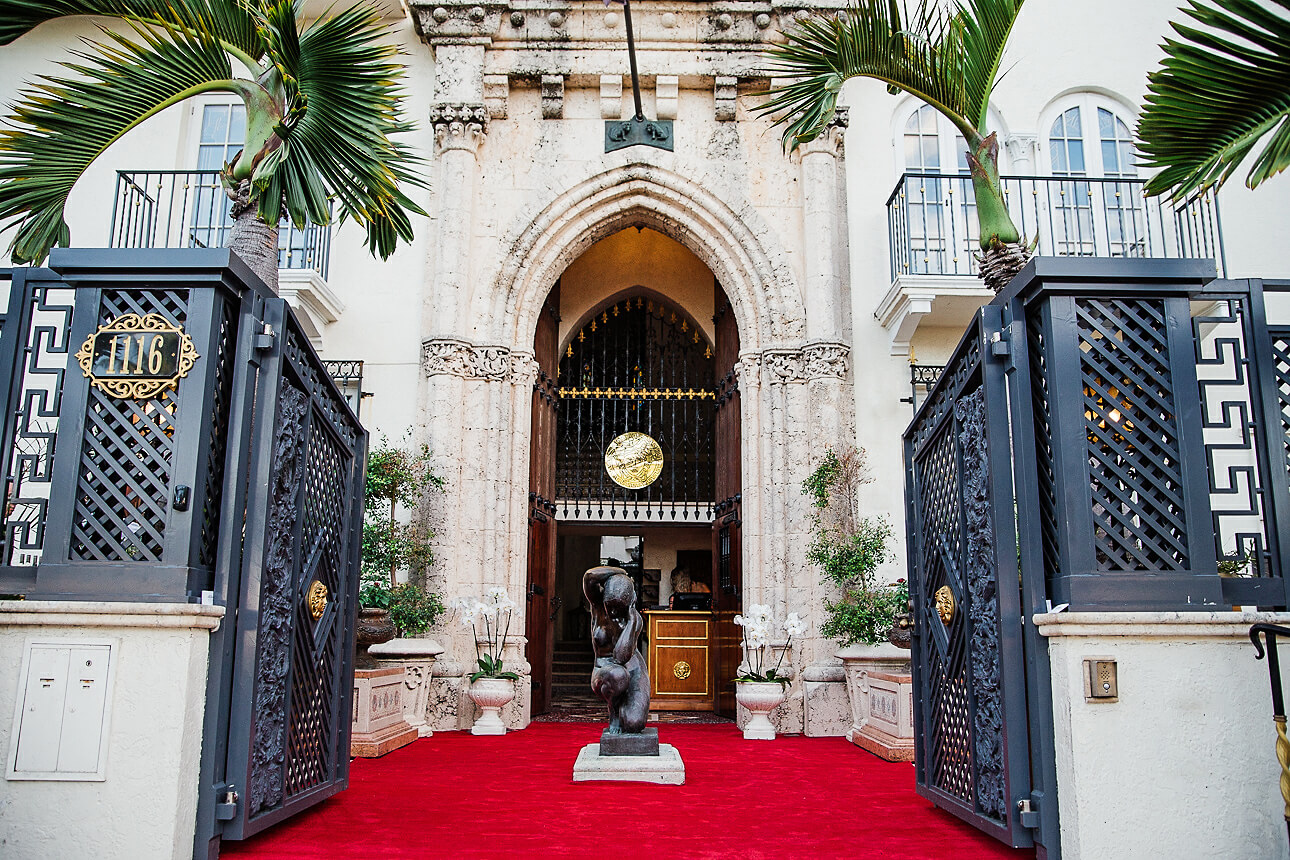 The after-wedding session is something I try to convince all my brides for. And Patricia knows why already. Well, and I promise, this is going to be a topic of my next blog post. I genuinely believe that this is a must for all high-end brides! Check our bridal session here.
What should I say? The wedding was fabulous! All details, Italian family, friends, food, service, music, literally everything was great! Patricia also had her Venetian Hour and wedding guests gifts were Versace candles!
Yes I know, there is one more thing! My couples in the ocean, or at least inside the pool is my thing. Almost my signature. And it happened again! I was able to convince my couple and their wedding party, that we will end up a fantastic night inside the pool! I still remember how some people thought that I'm crazy. But at the end of the night, there were at least 30-50 people! And you know what? This is not something new for me. But there still is something special. Guys, I did jump too!!! Obviously, after I was packed to leave, but I did jump in my tux. And I very much enjoyed it!
Now you can see why I said that I'm happy Miami Wedding Photographer. Working in the best venues with awesome people as one of the best wedding photographers is what I love! I'm writing this blog post as I just delivered all pictures from this Versace Mansion Wedding to Patricia & James, and now back to New York!
wedding venue & catering: Versace Mansion / Villa Casa Casuarina
bridal dress: Rosa Clará
wedding photographer: Freire Wedding Photo studio – 2 photographers
bridal makeup: Longo Makeup Artists
hair: Sara Brownlee
wedding cake: E & M Sweets
flowers and flower wall: Posh Petals Miami
wedding musicians & band: Kiral Artists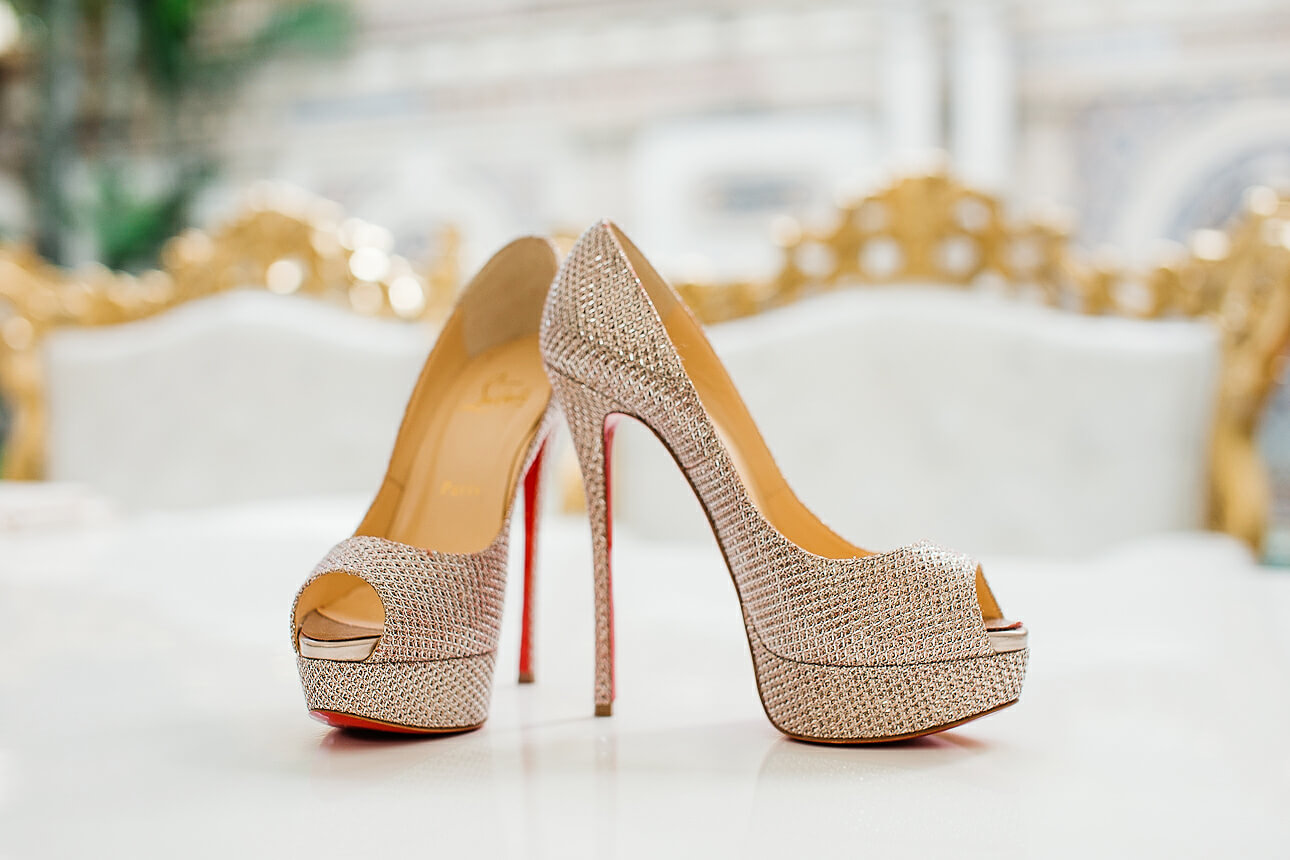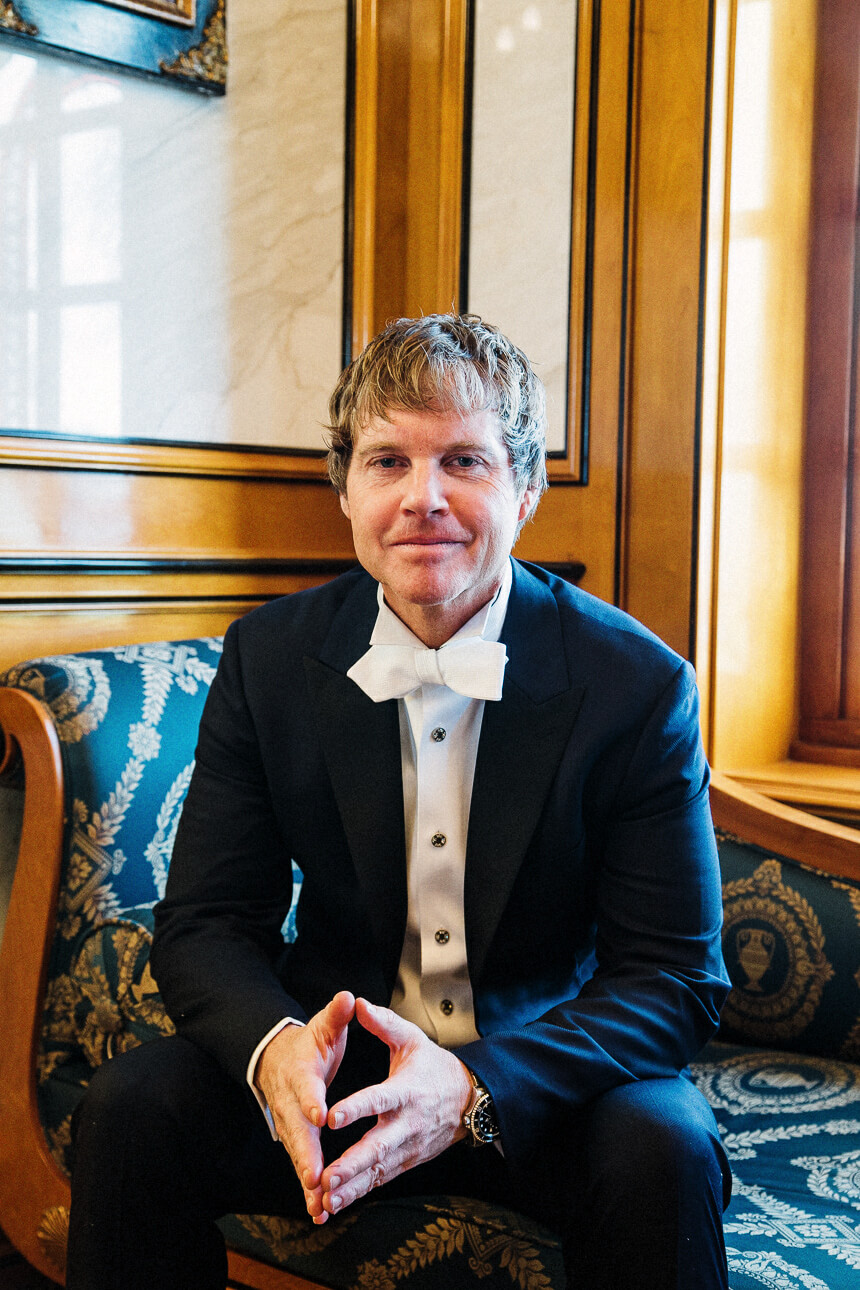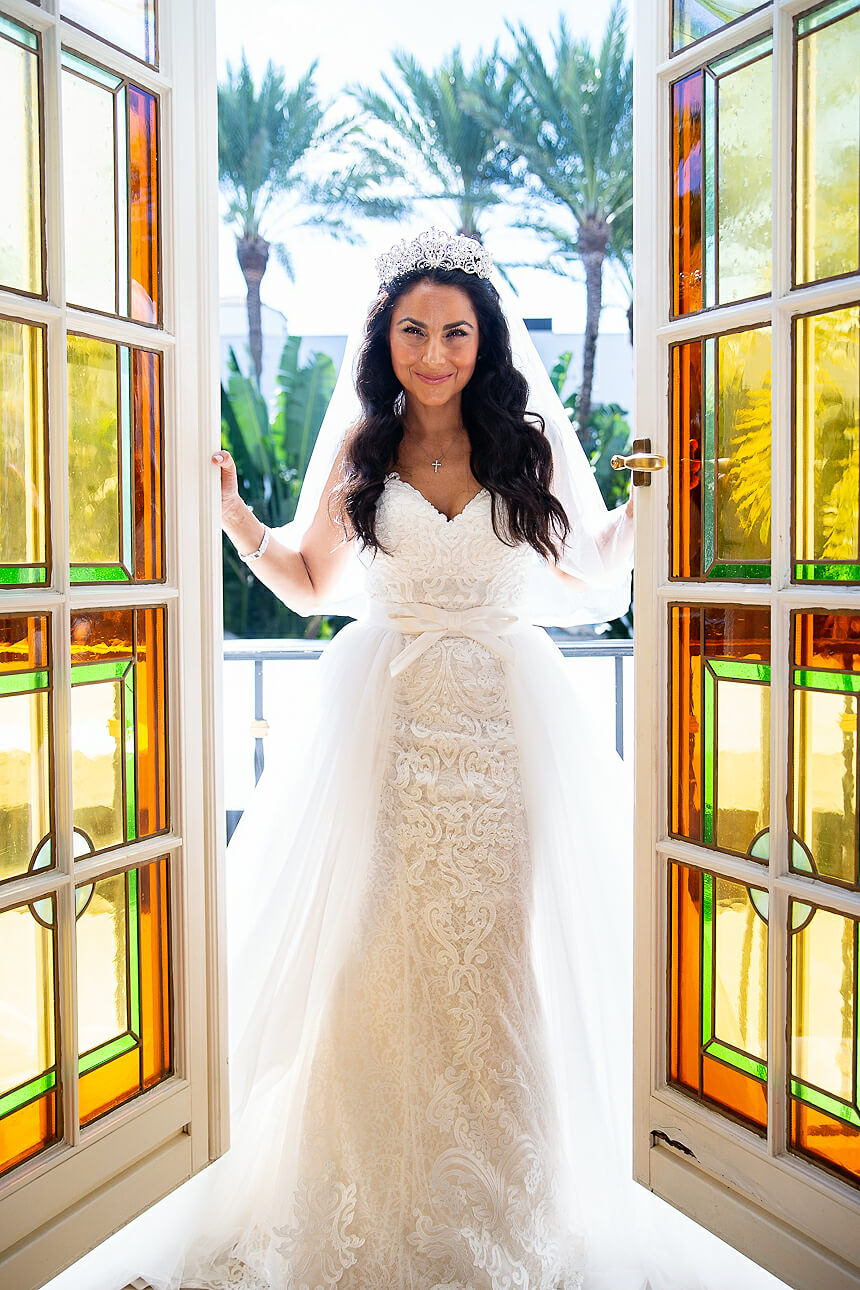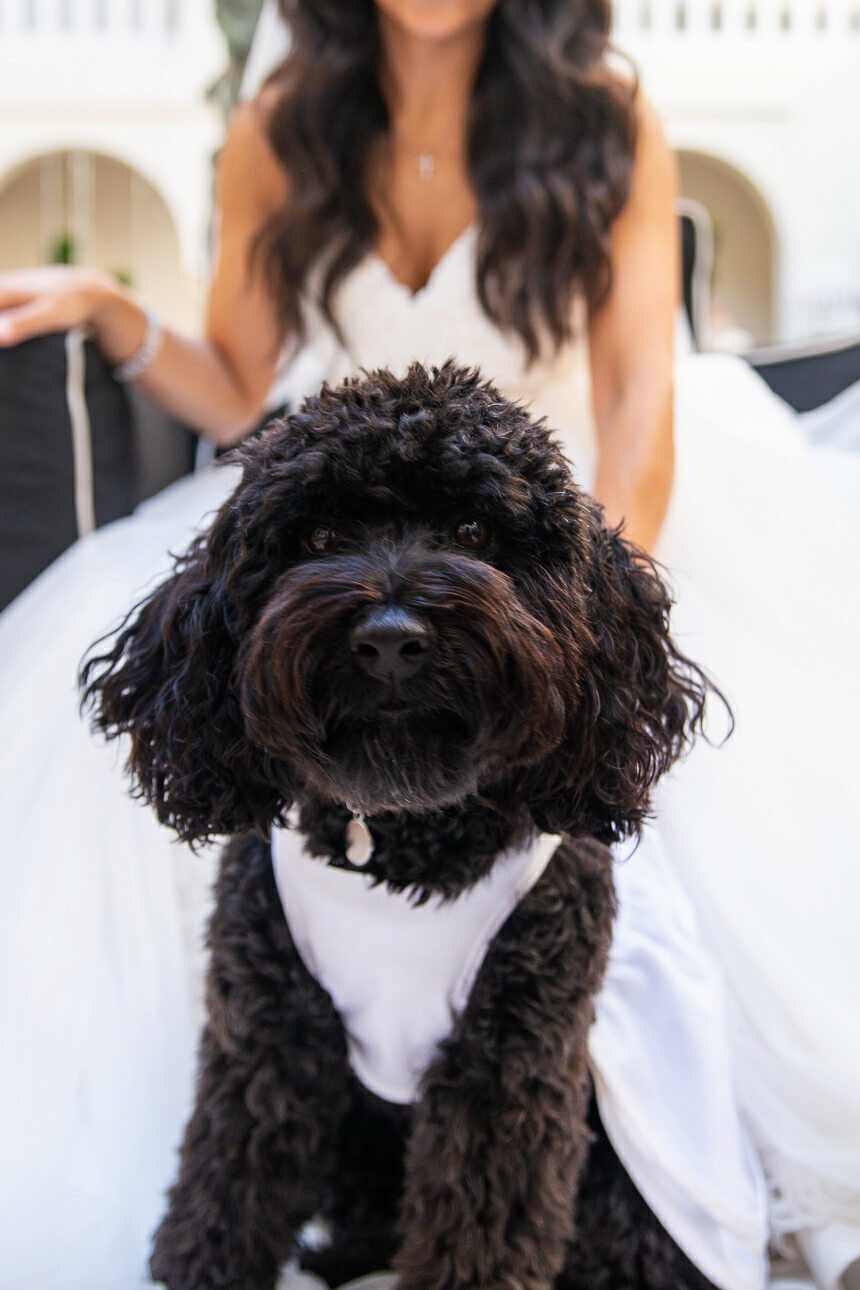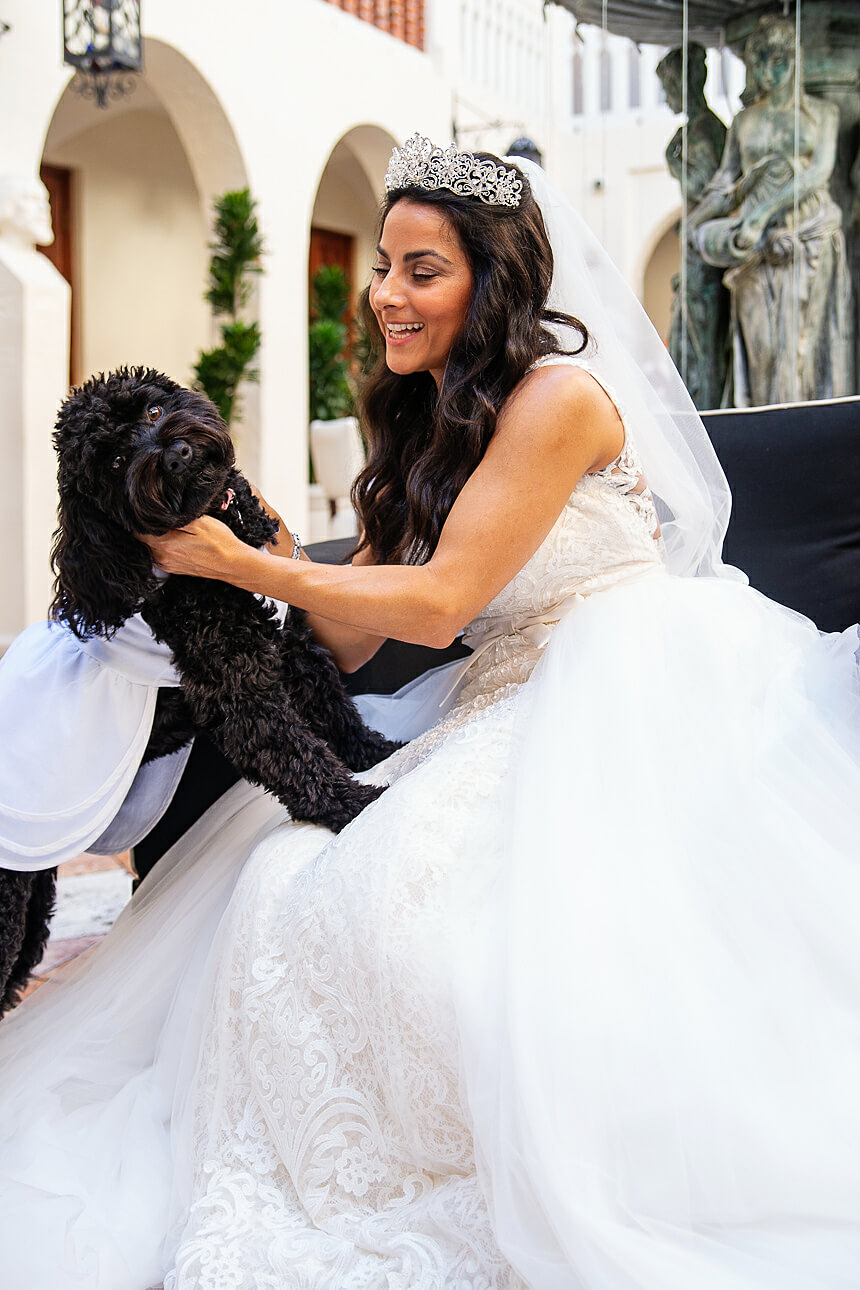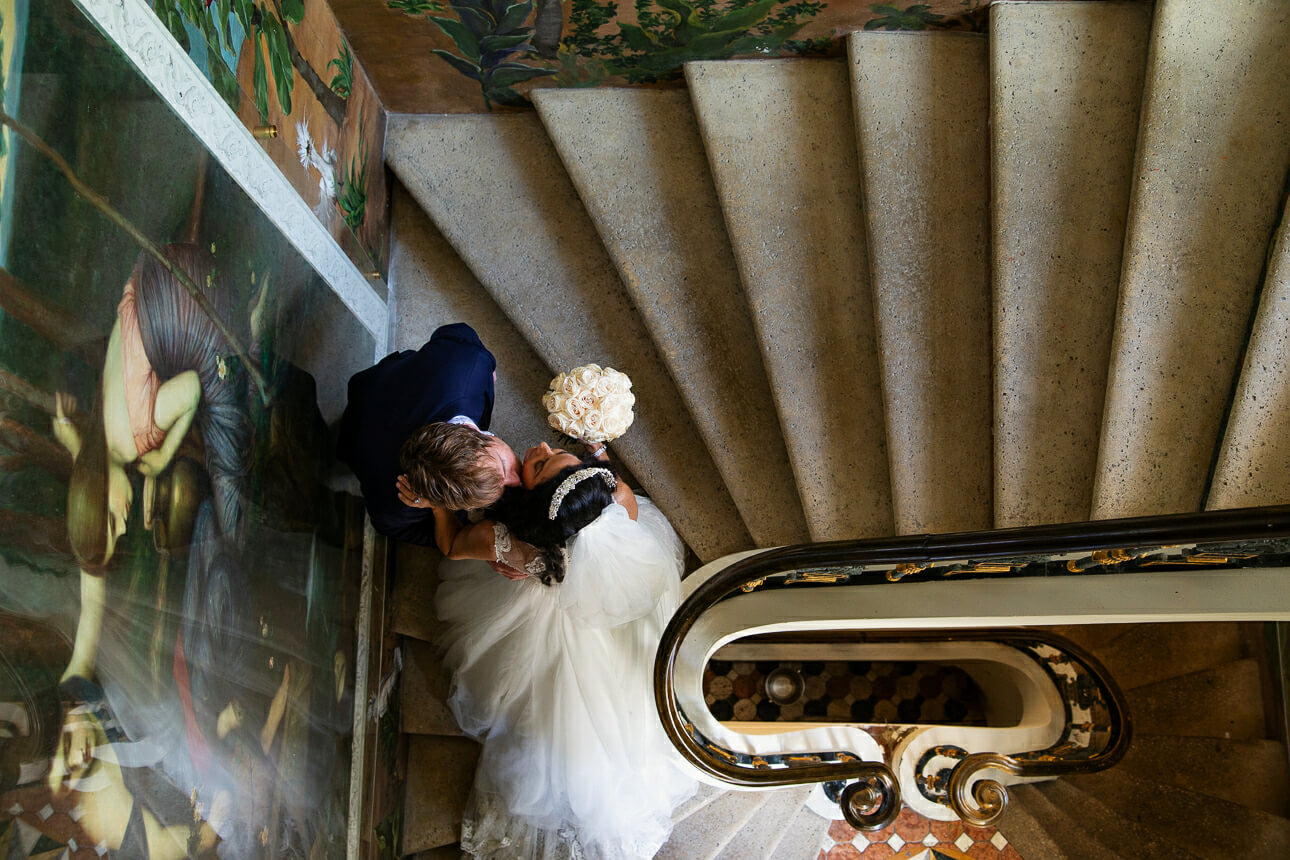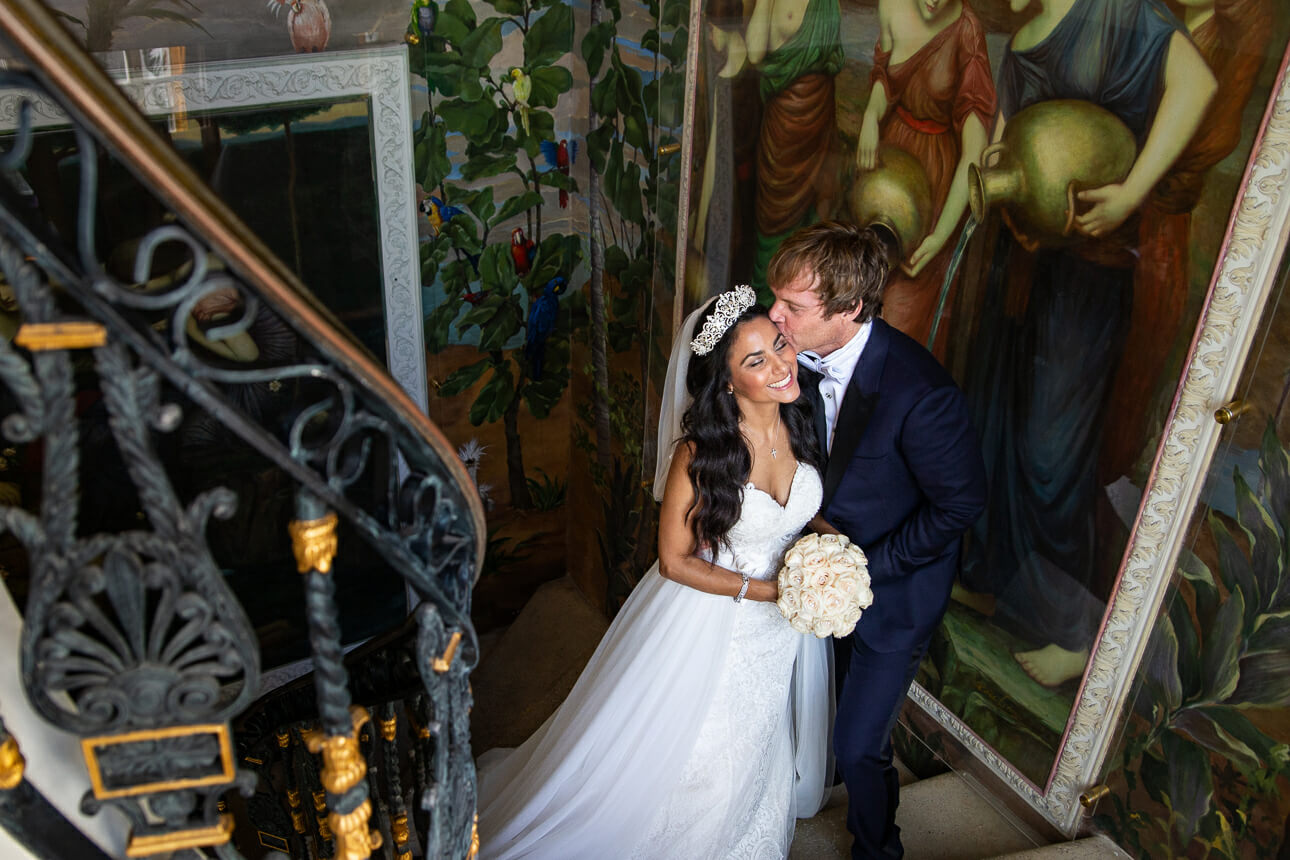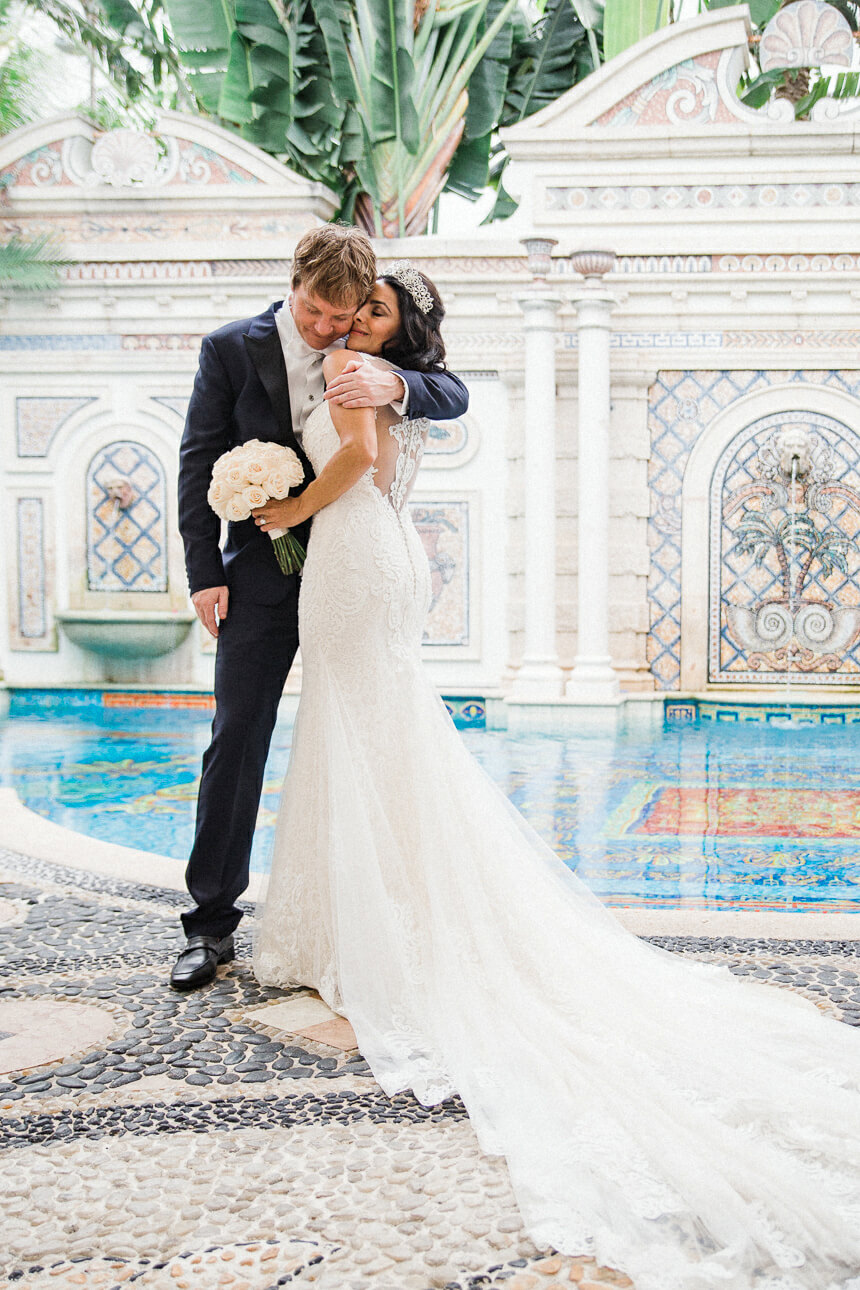 "I thought she was a movie star," recalls James G Smith of the moment he first laid his eyes on Patricia Longo across a crowded room at the Hotel Chantelle in New York City during a Warner Brothers Oscars party.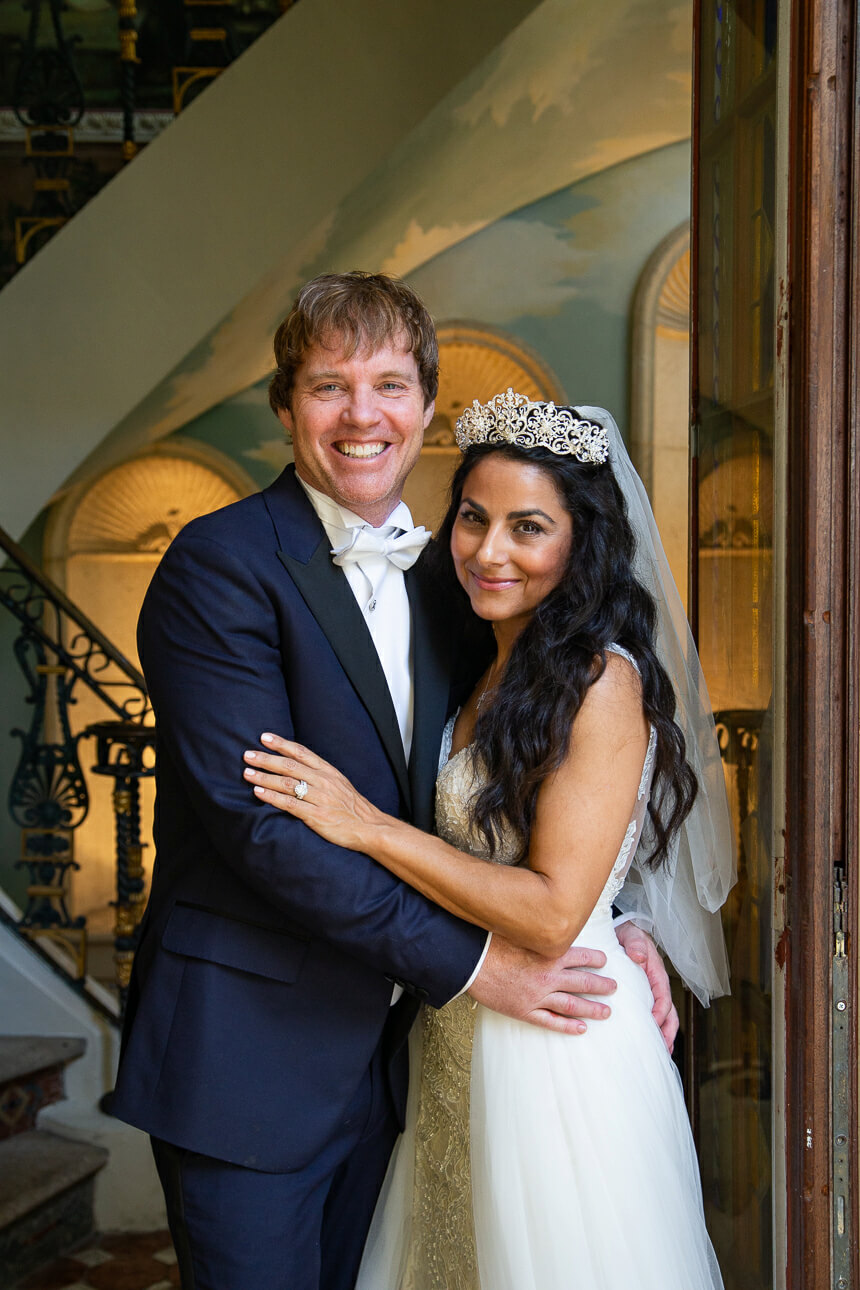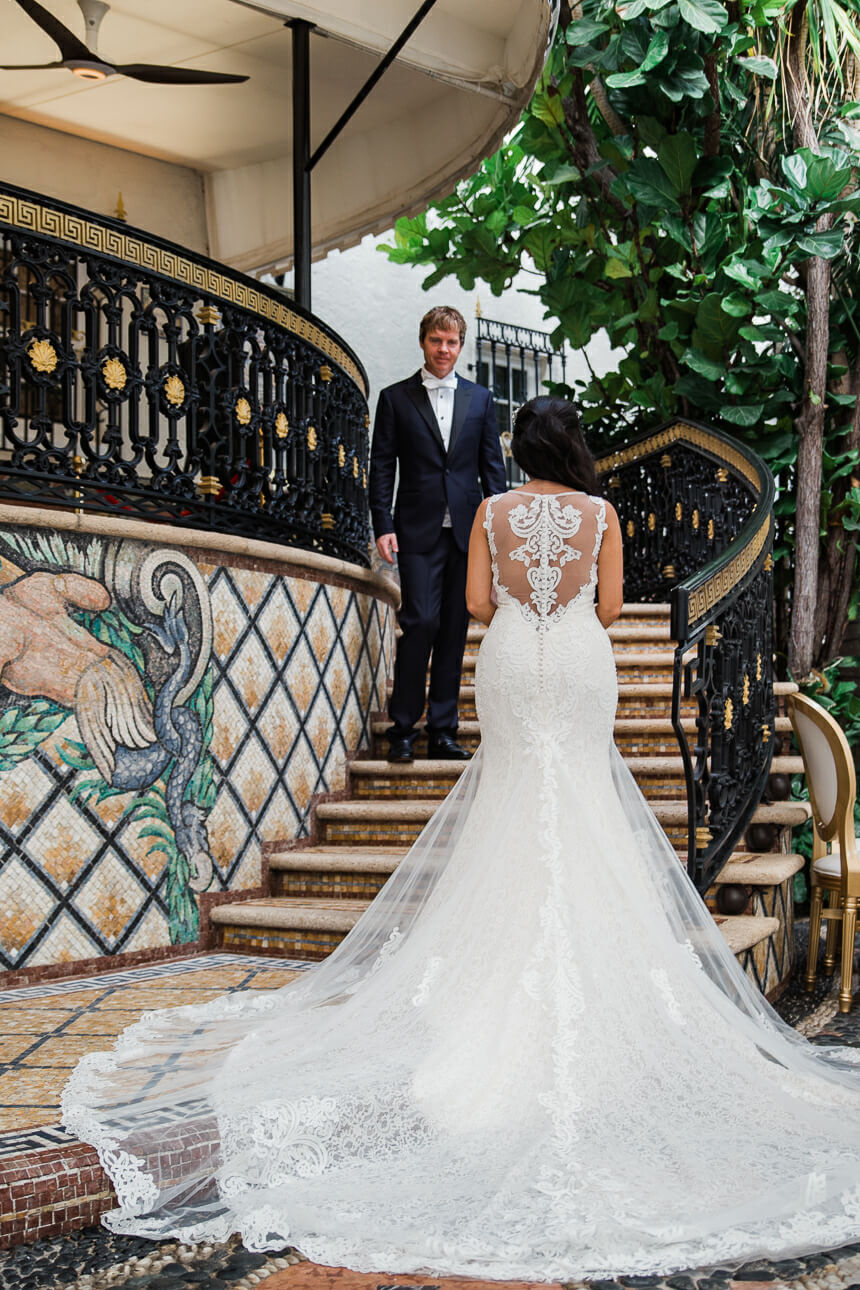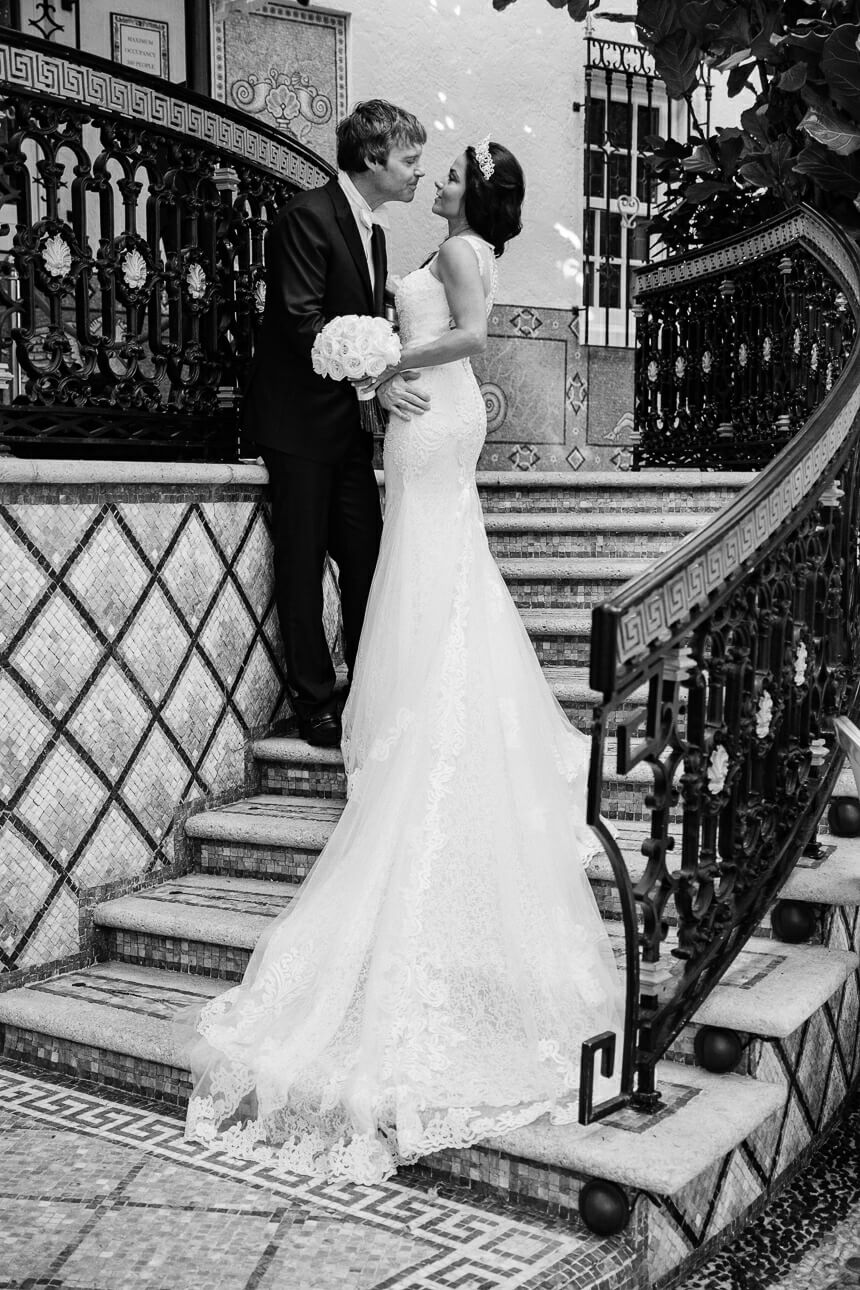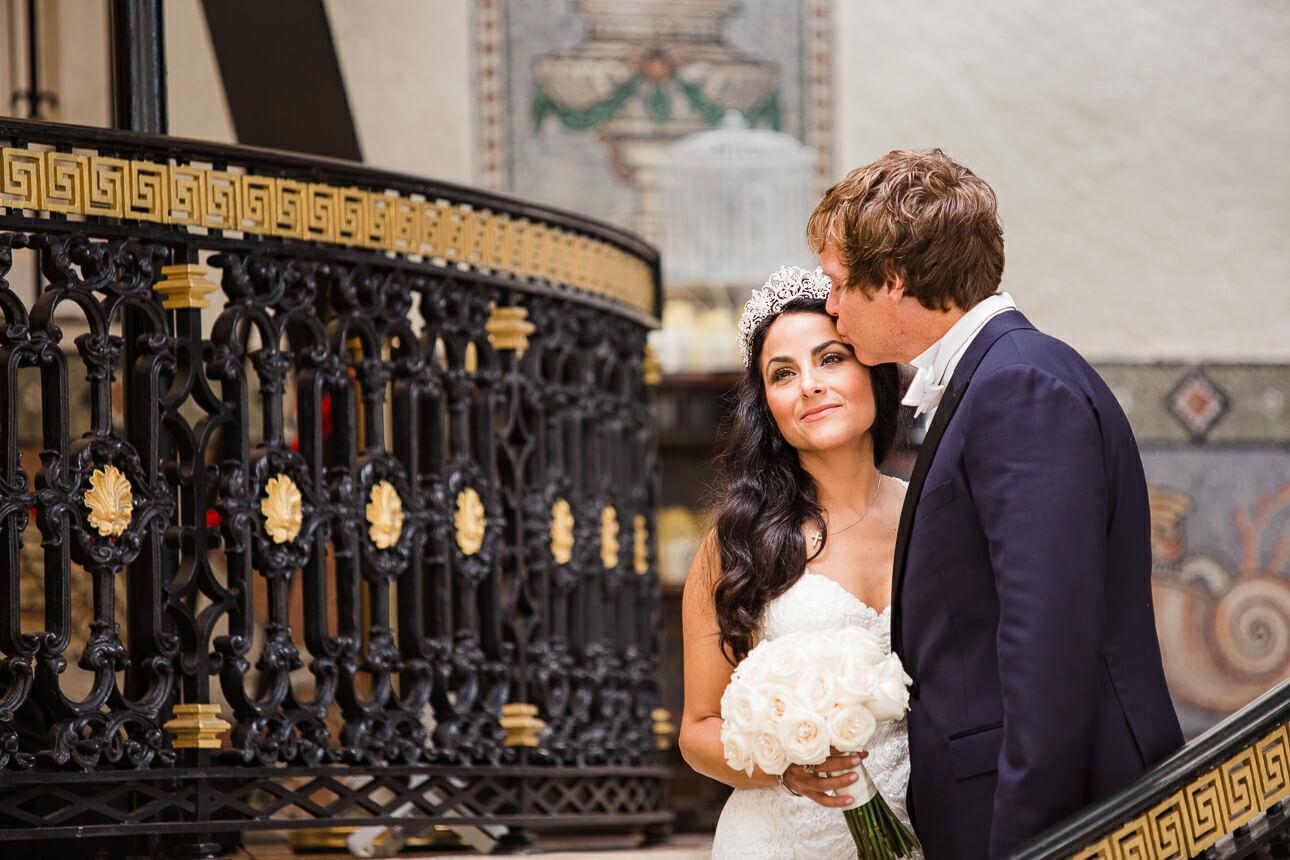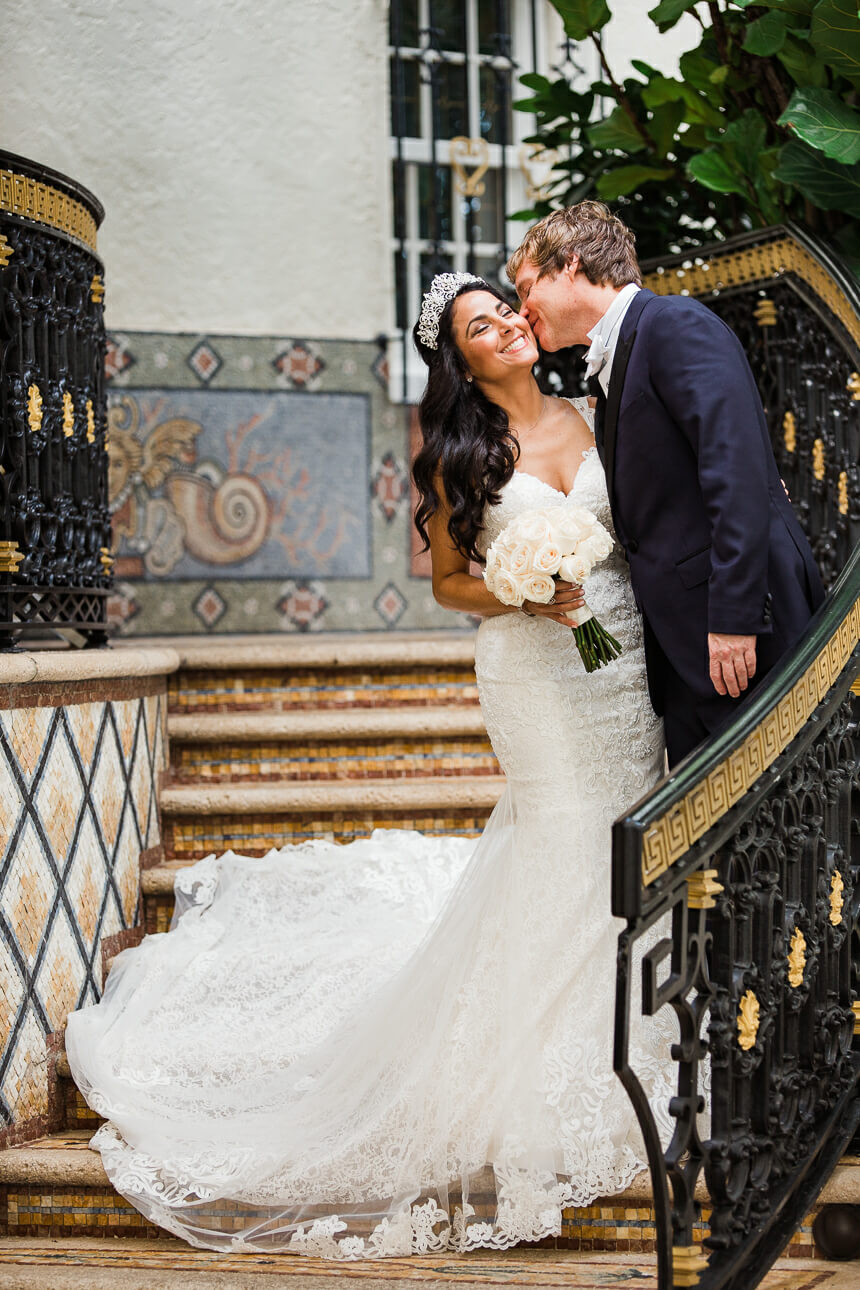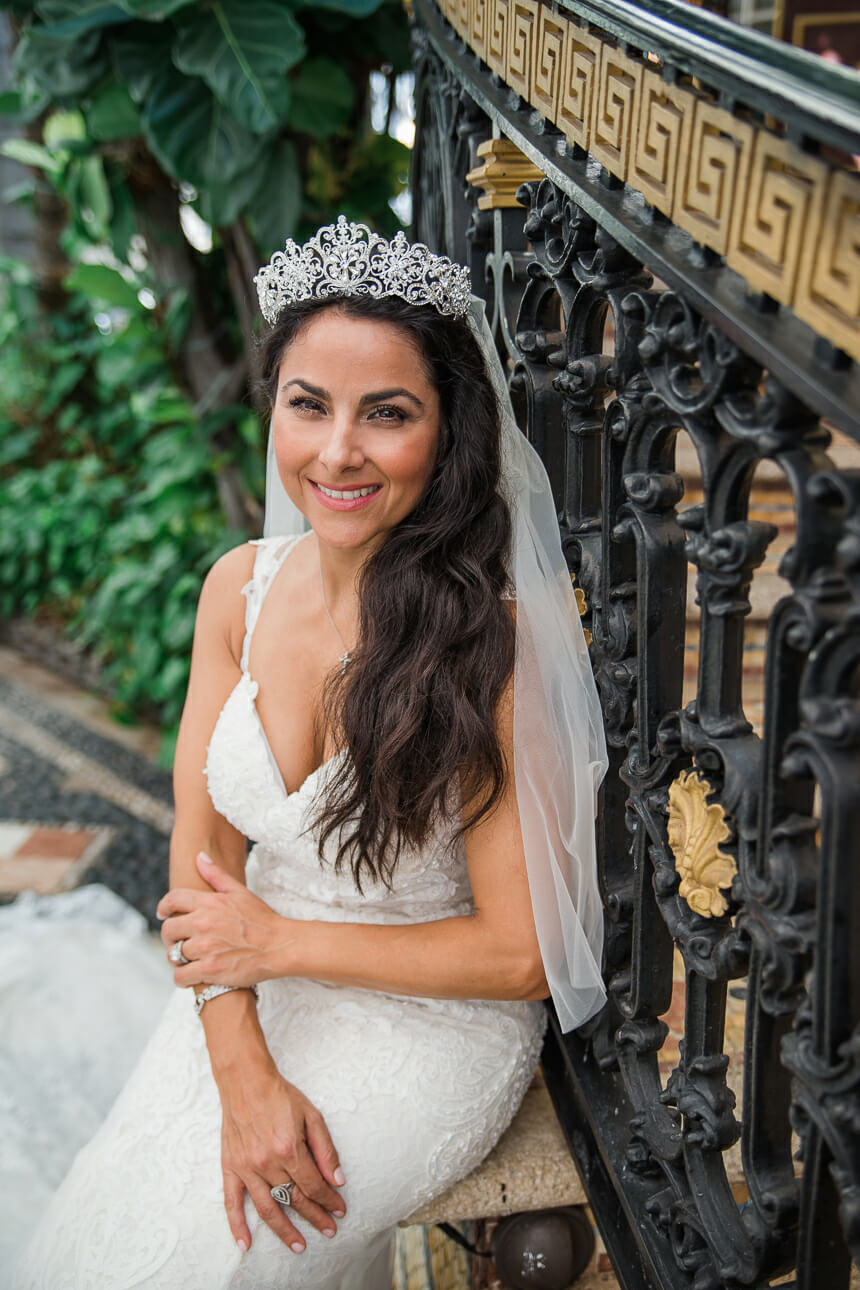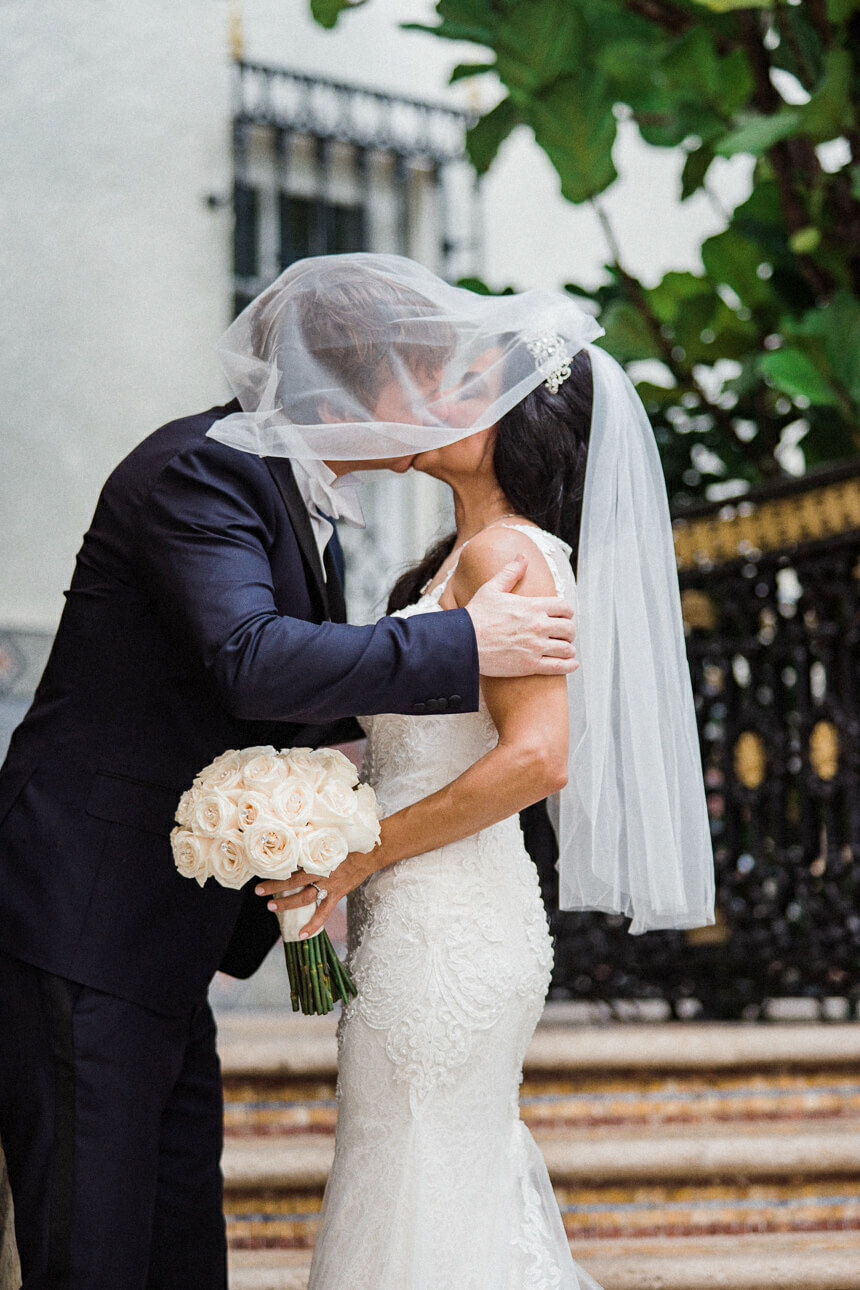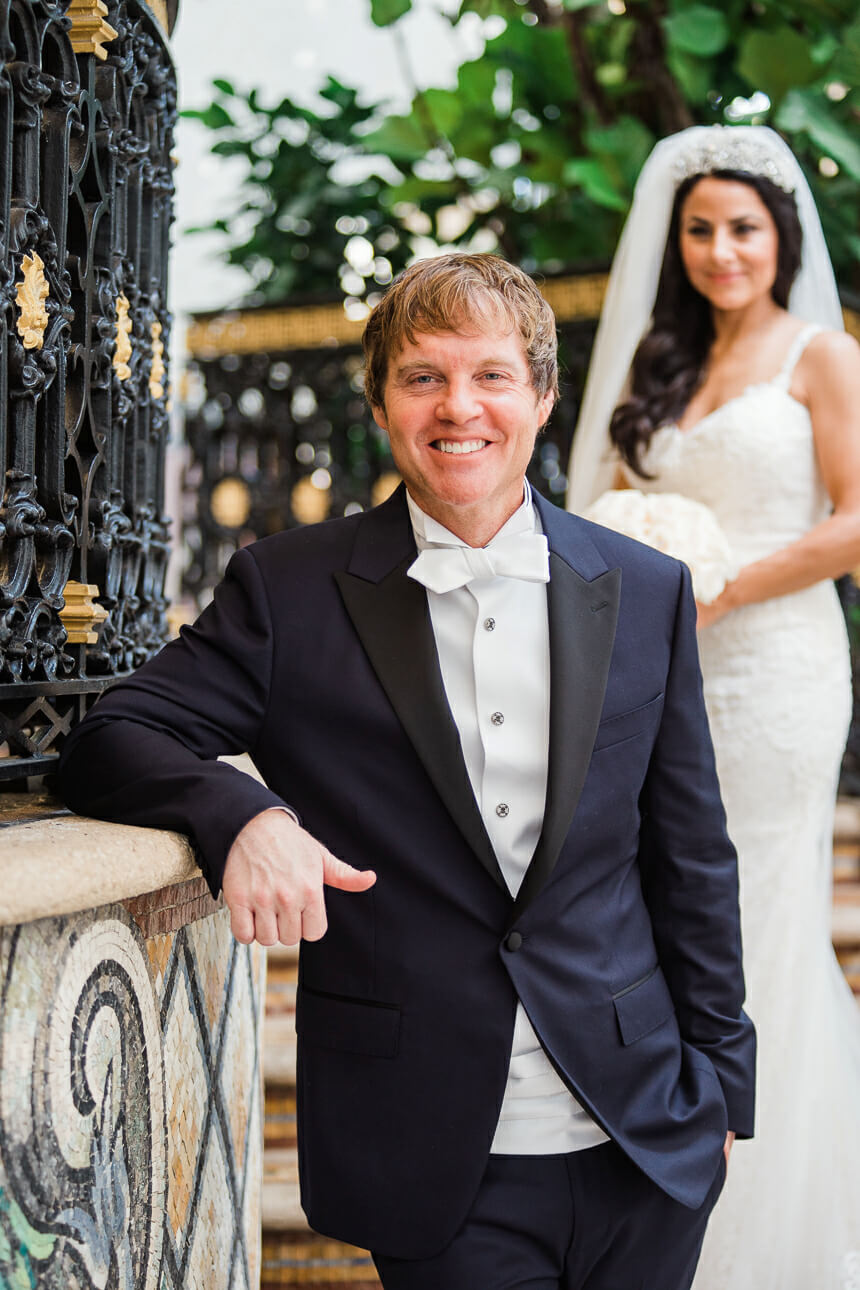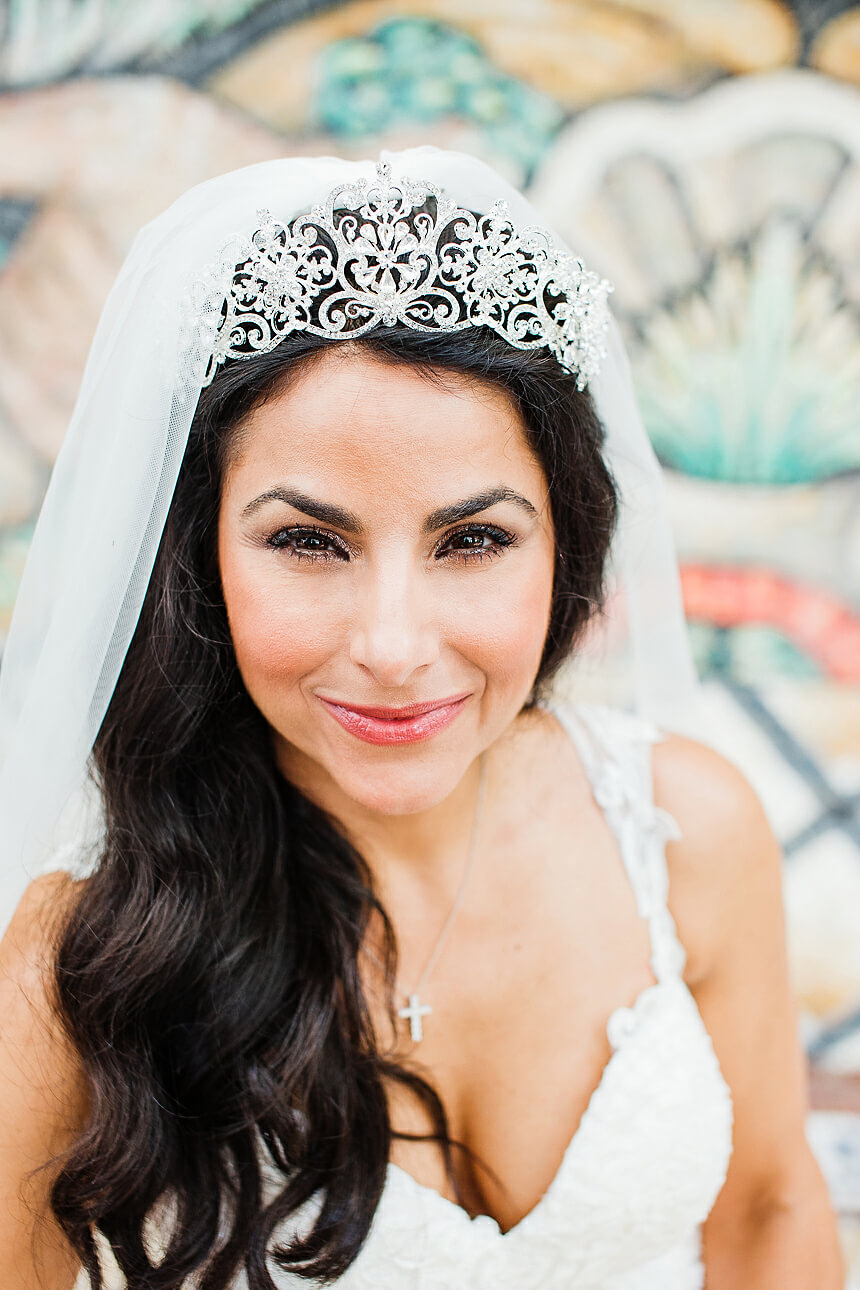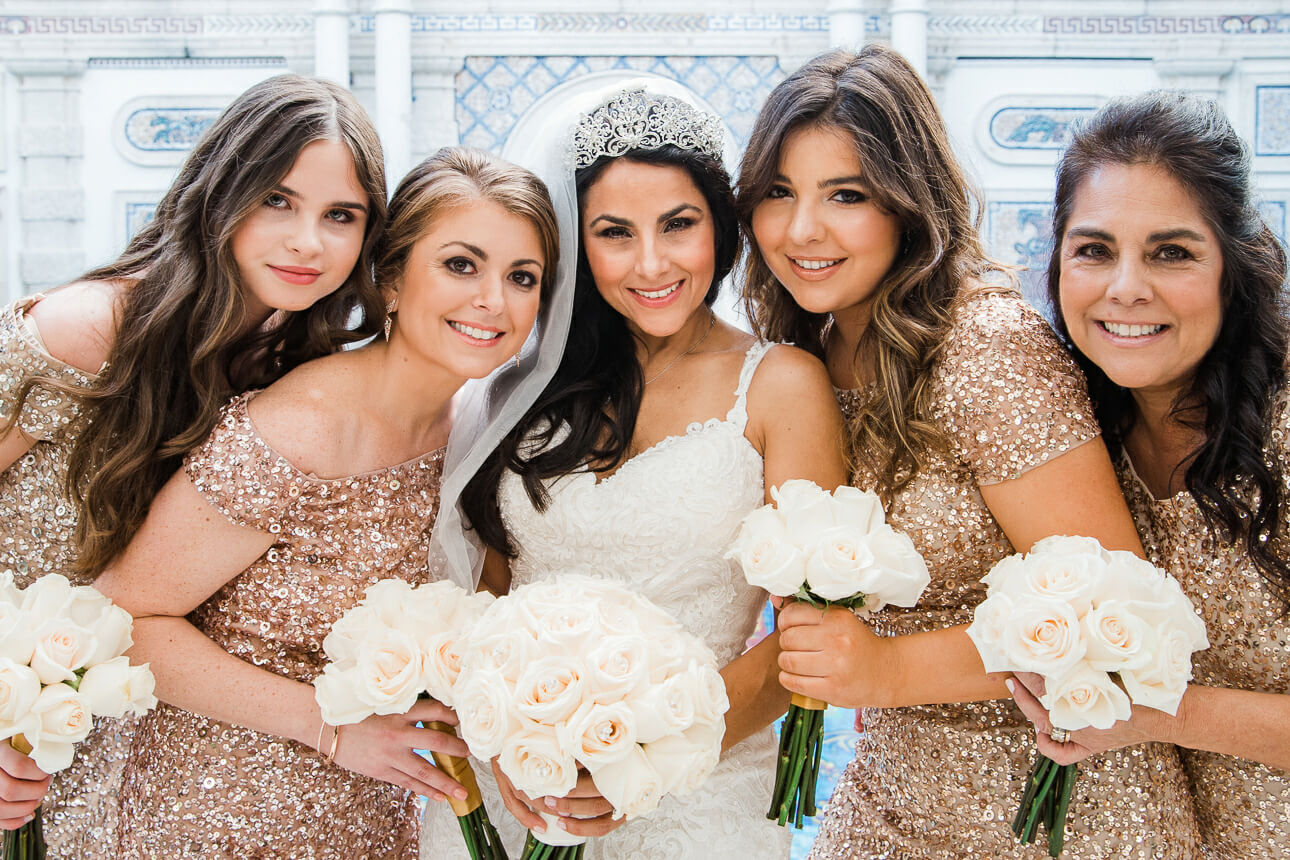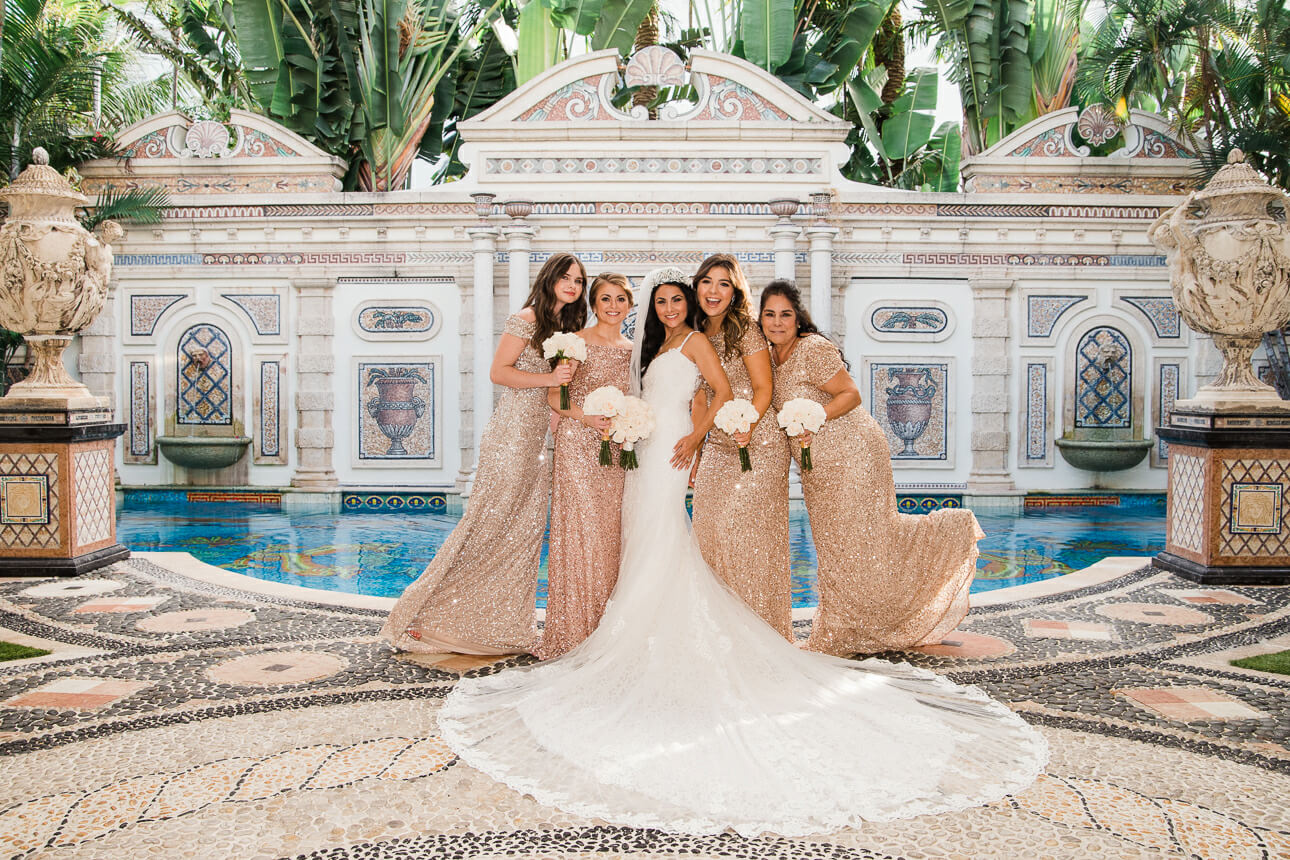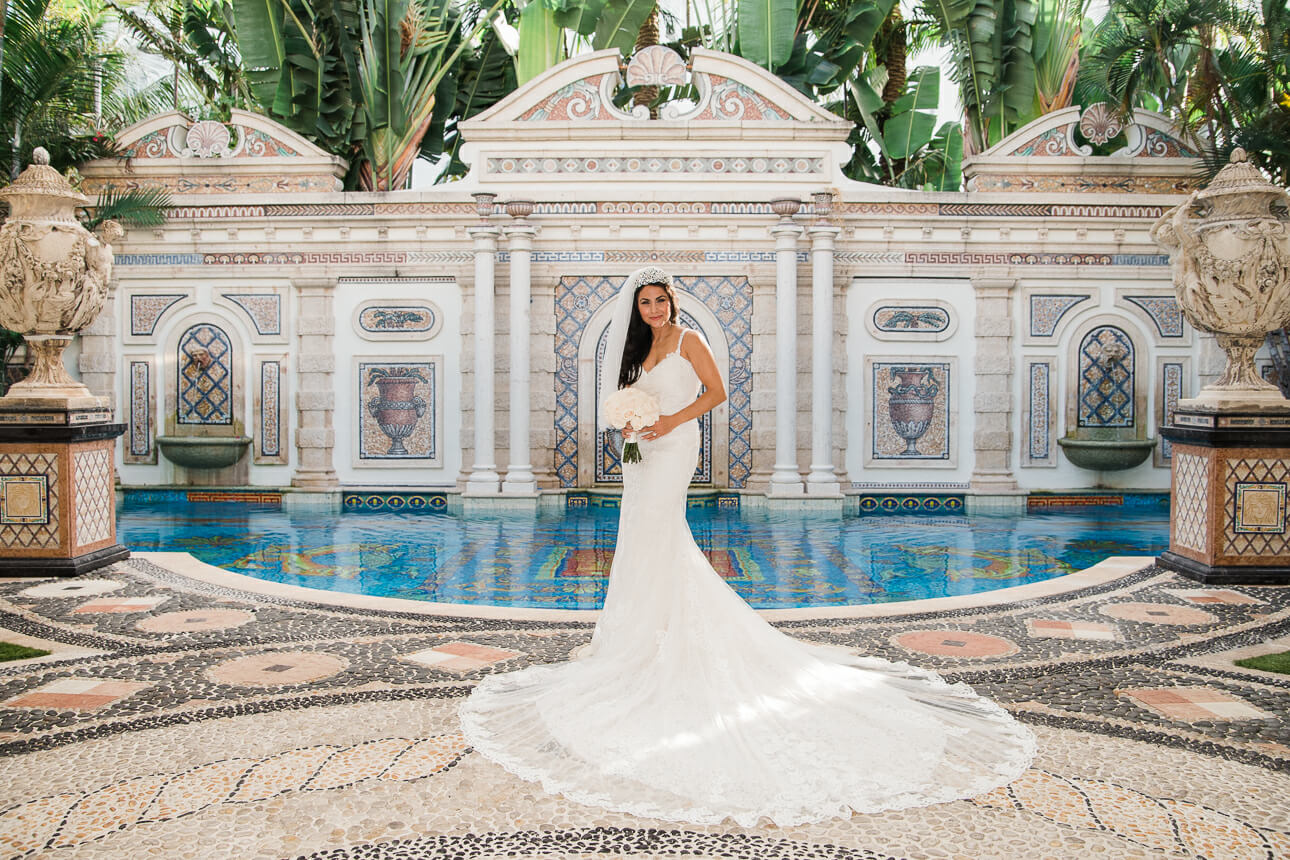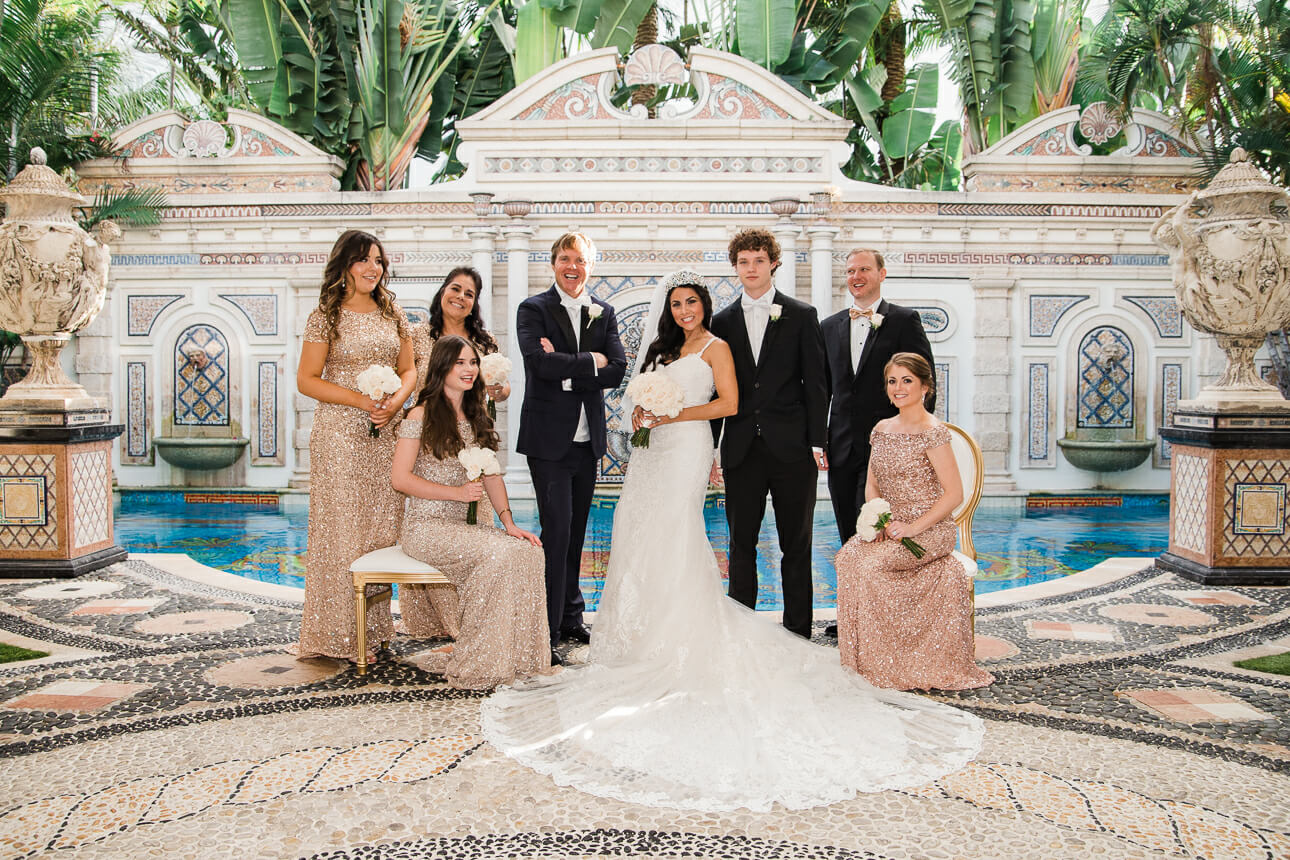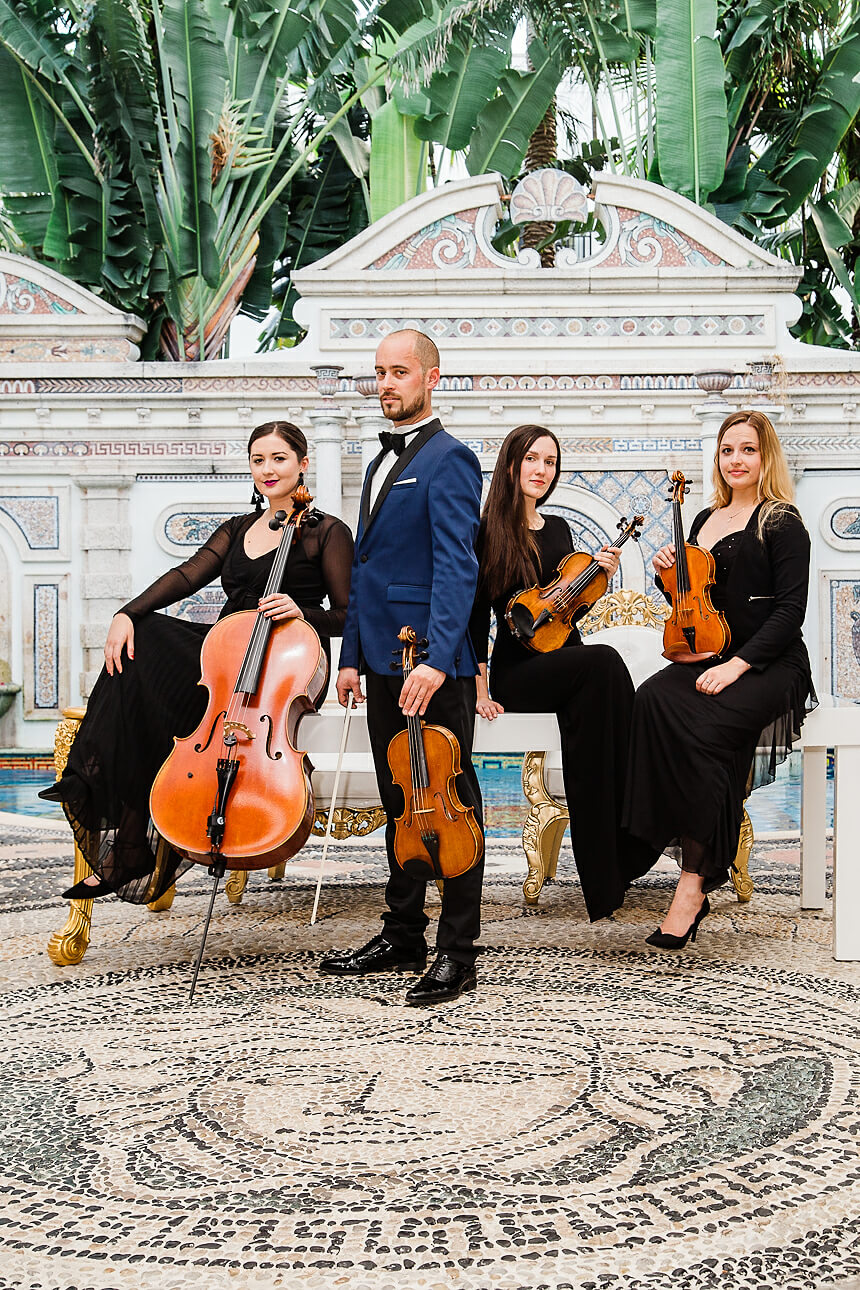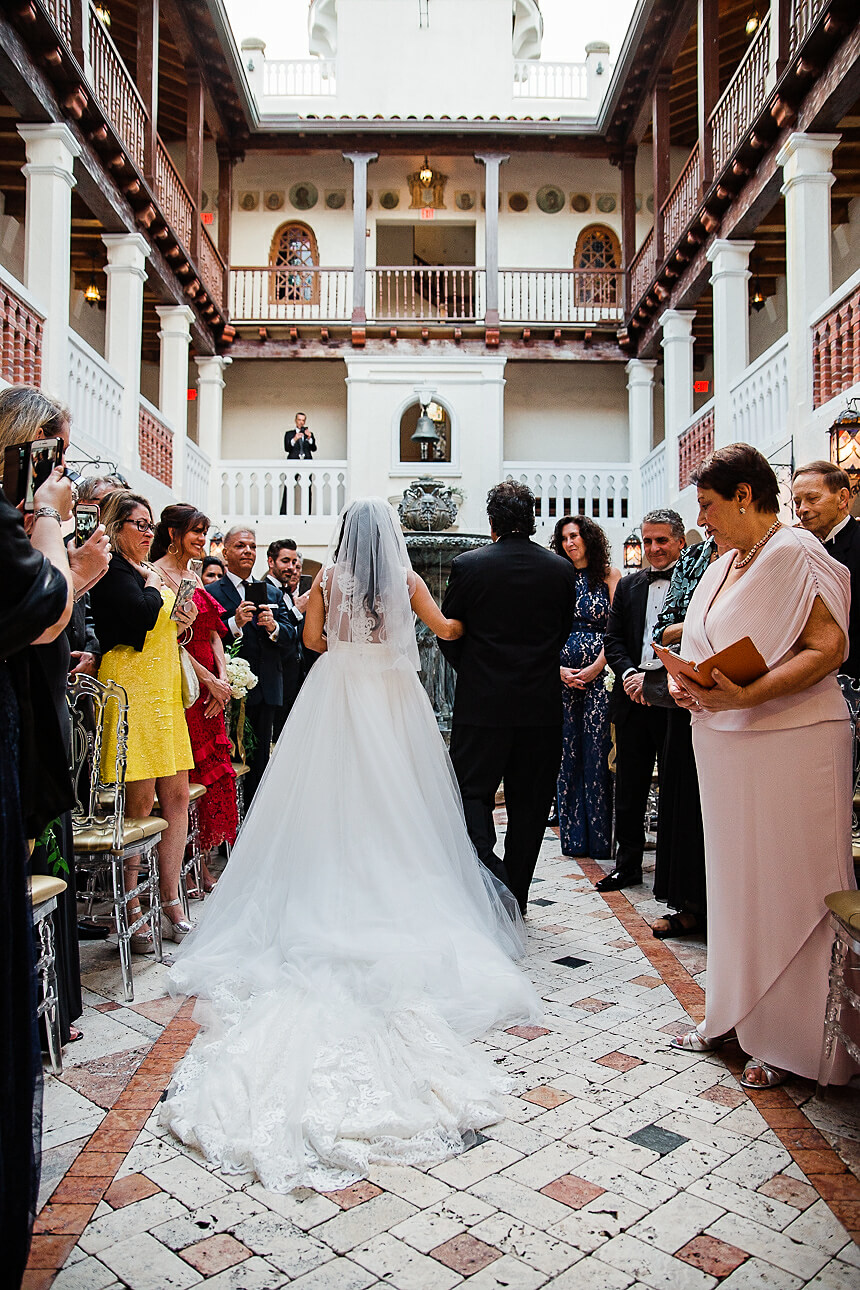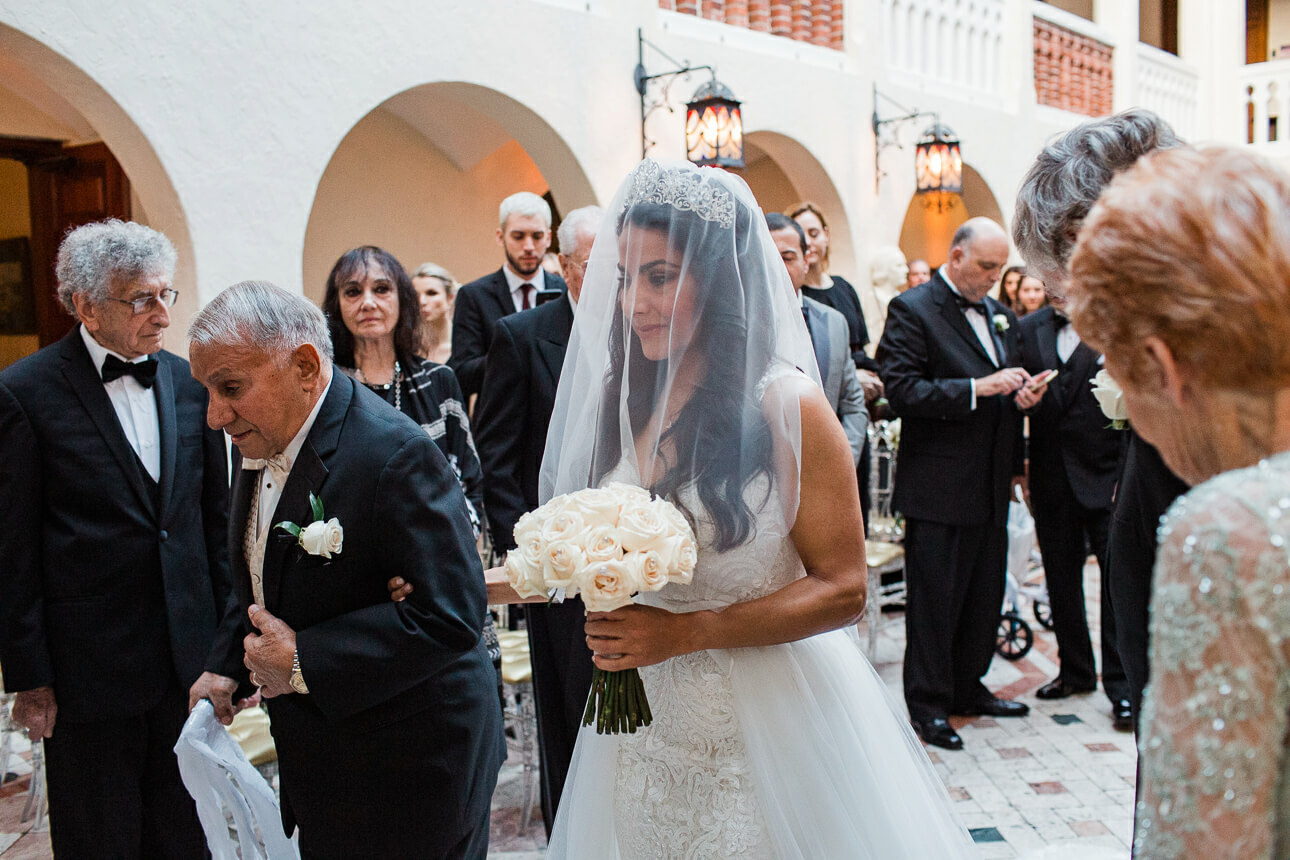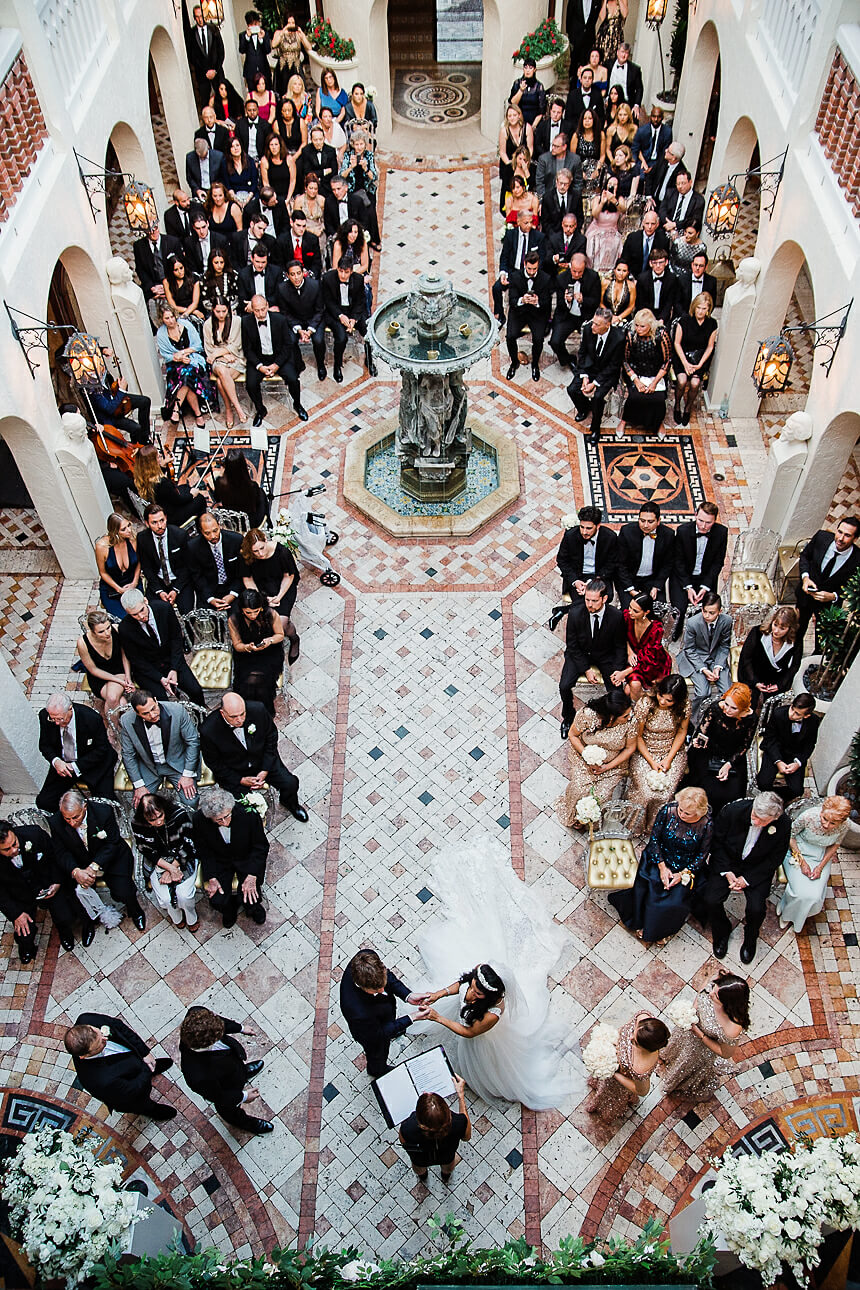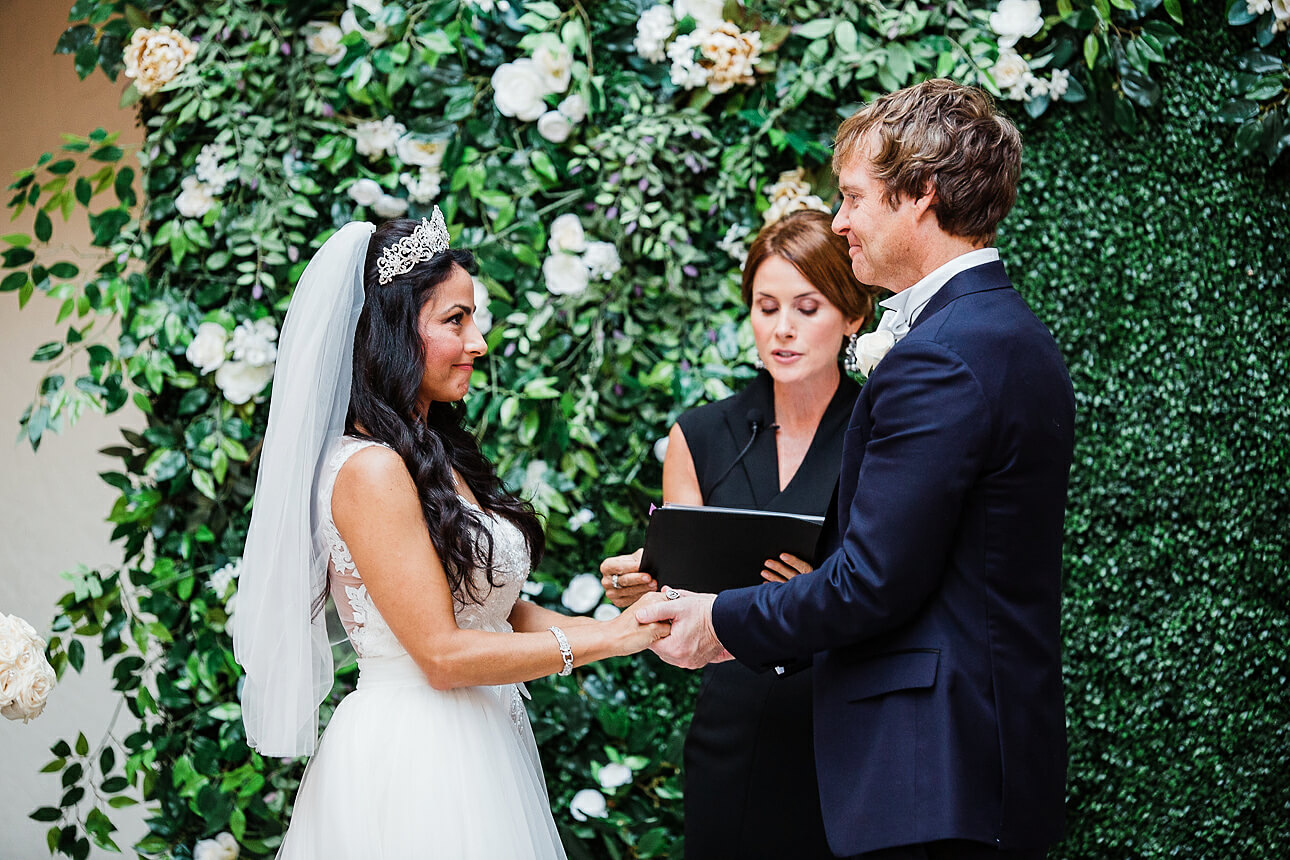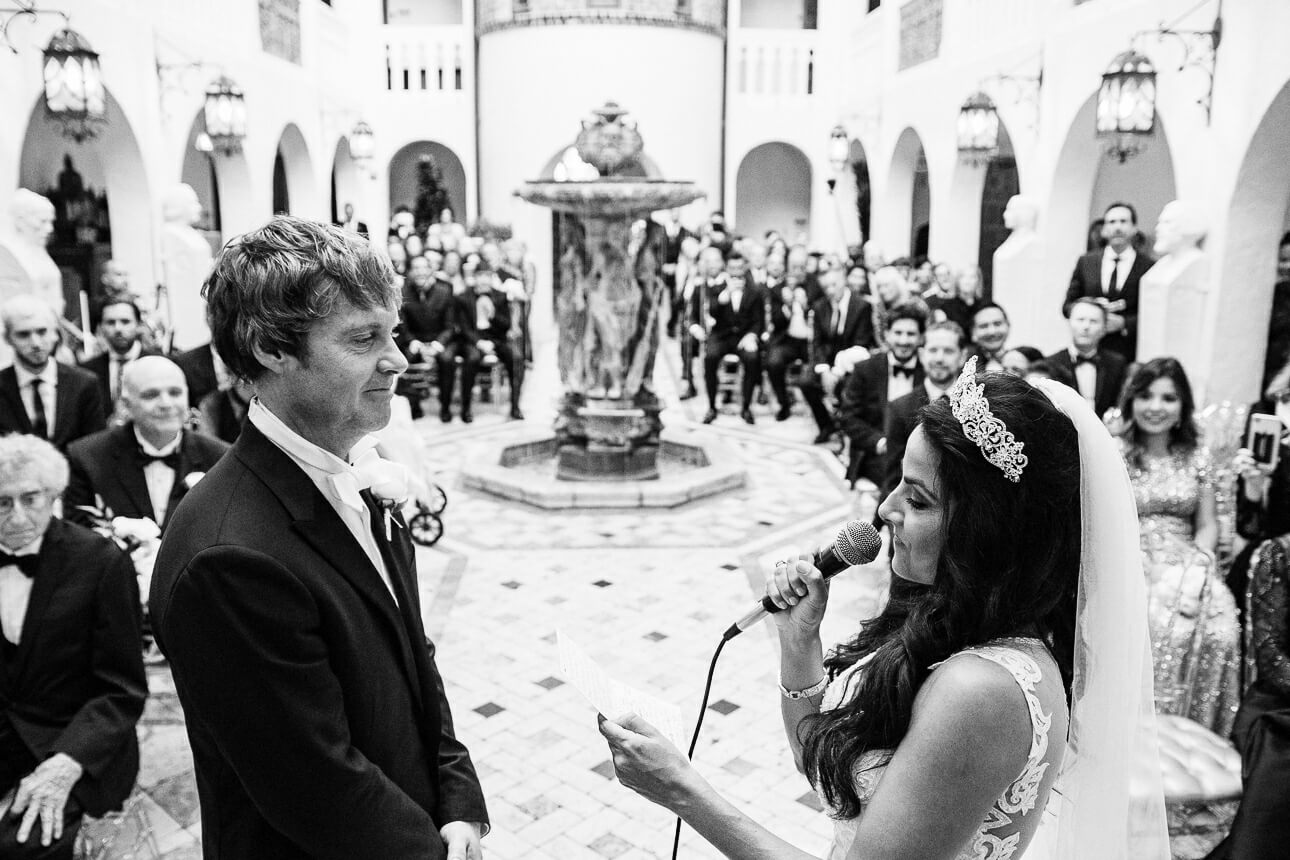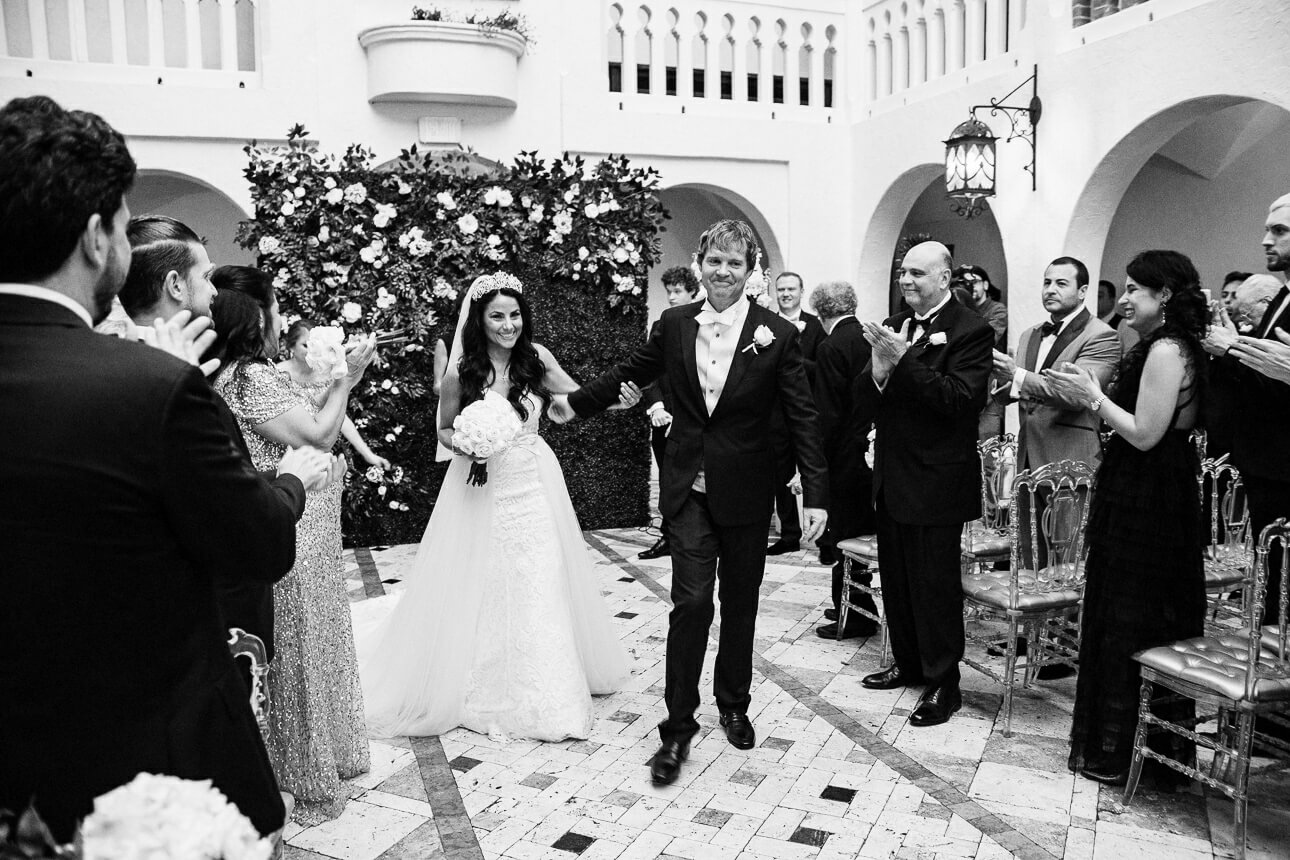 Jan had a vision not only for the wedding but also for the days before and after," says Patricia. "He created a story that will last forever."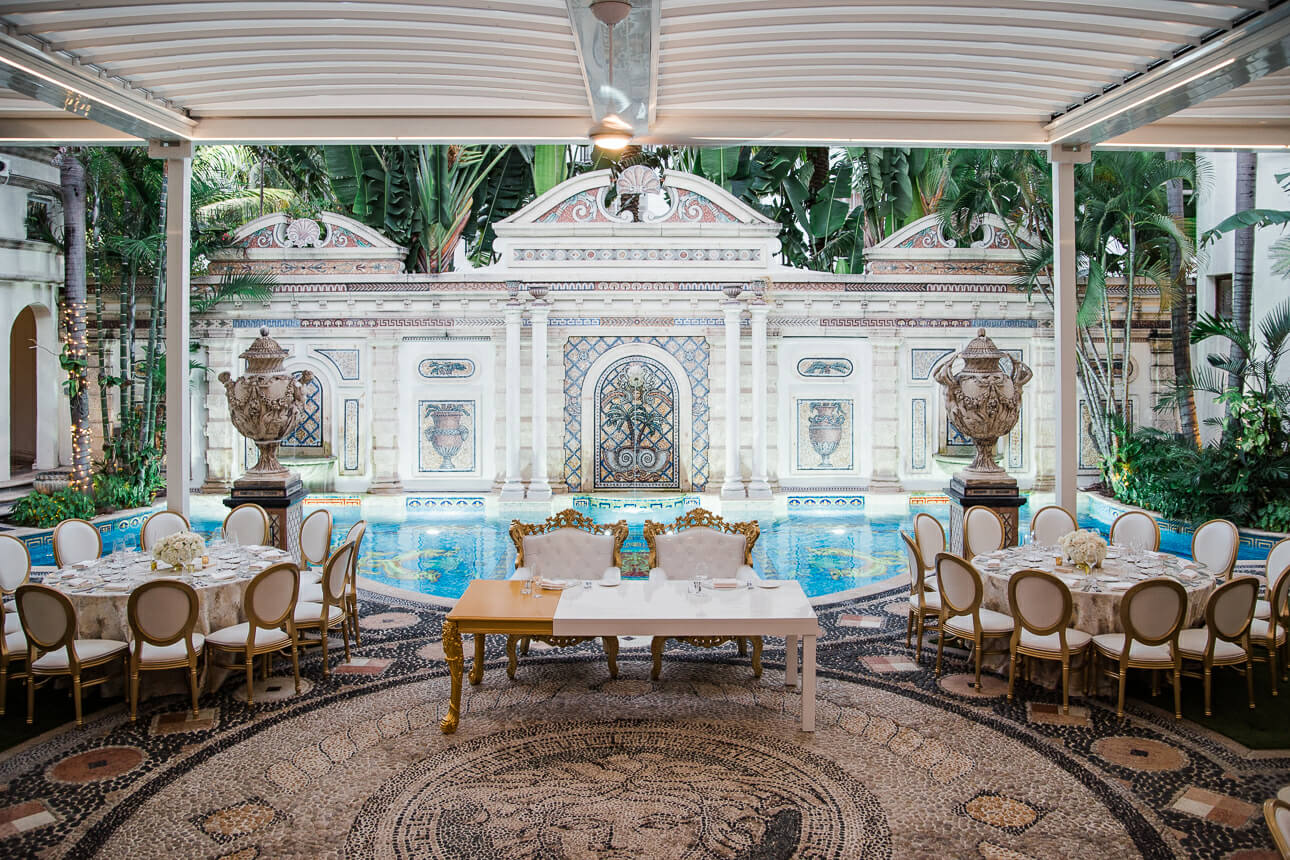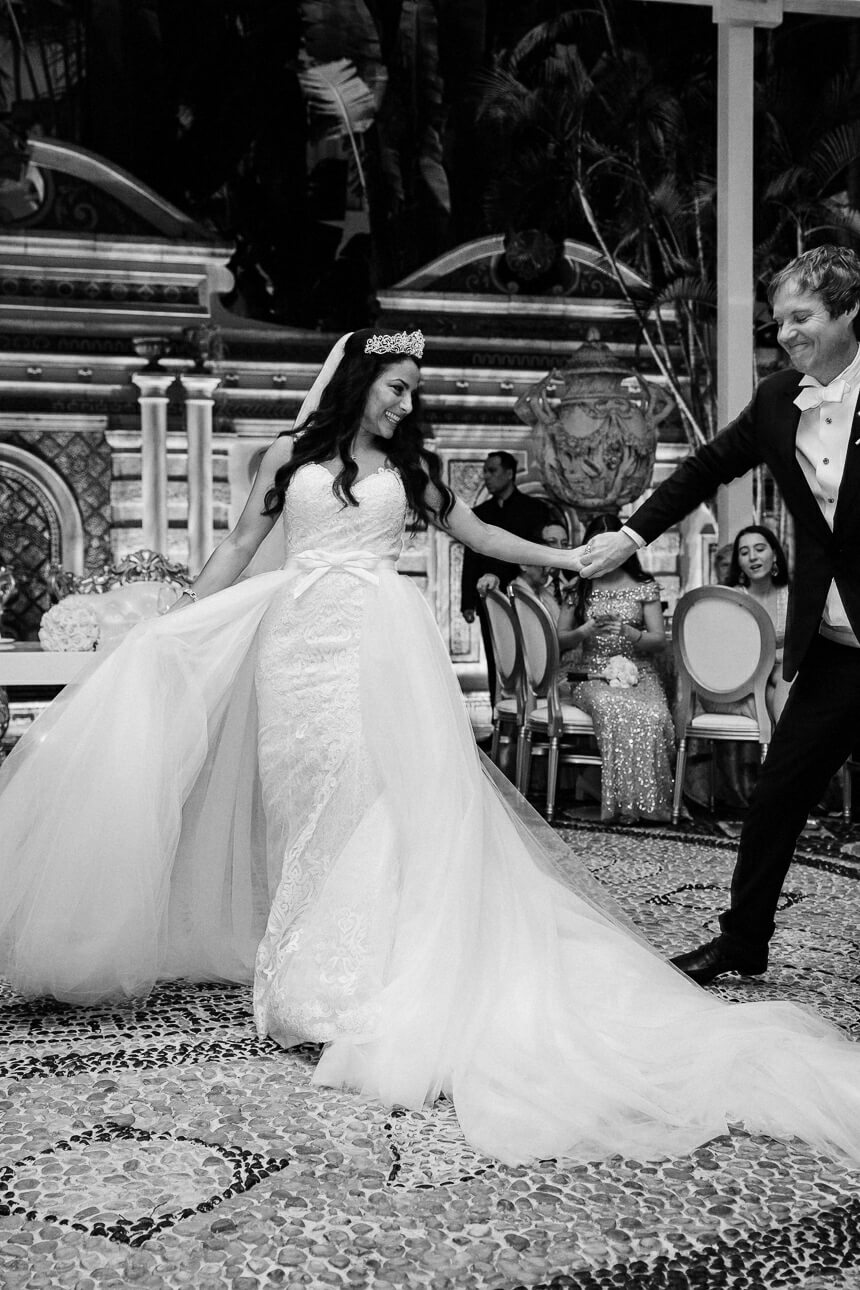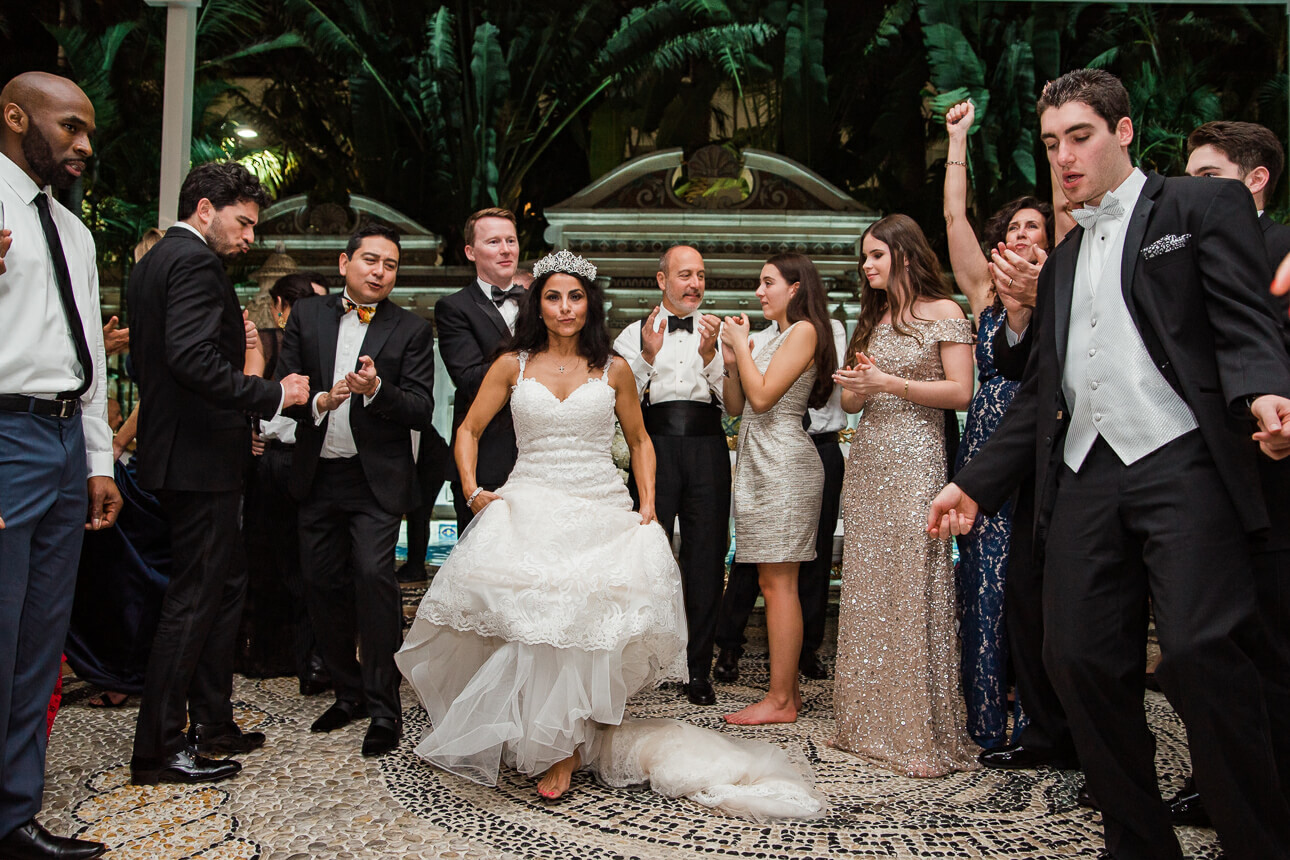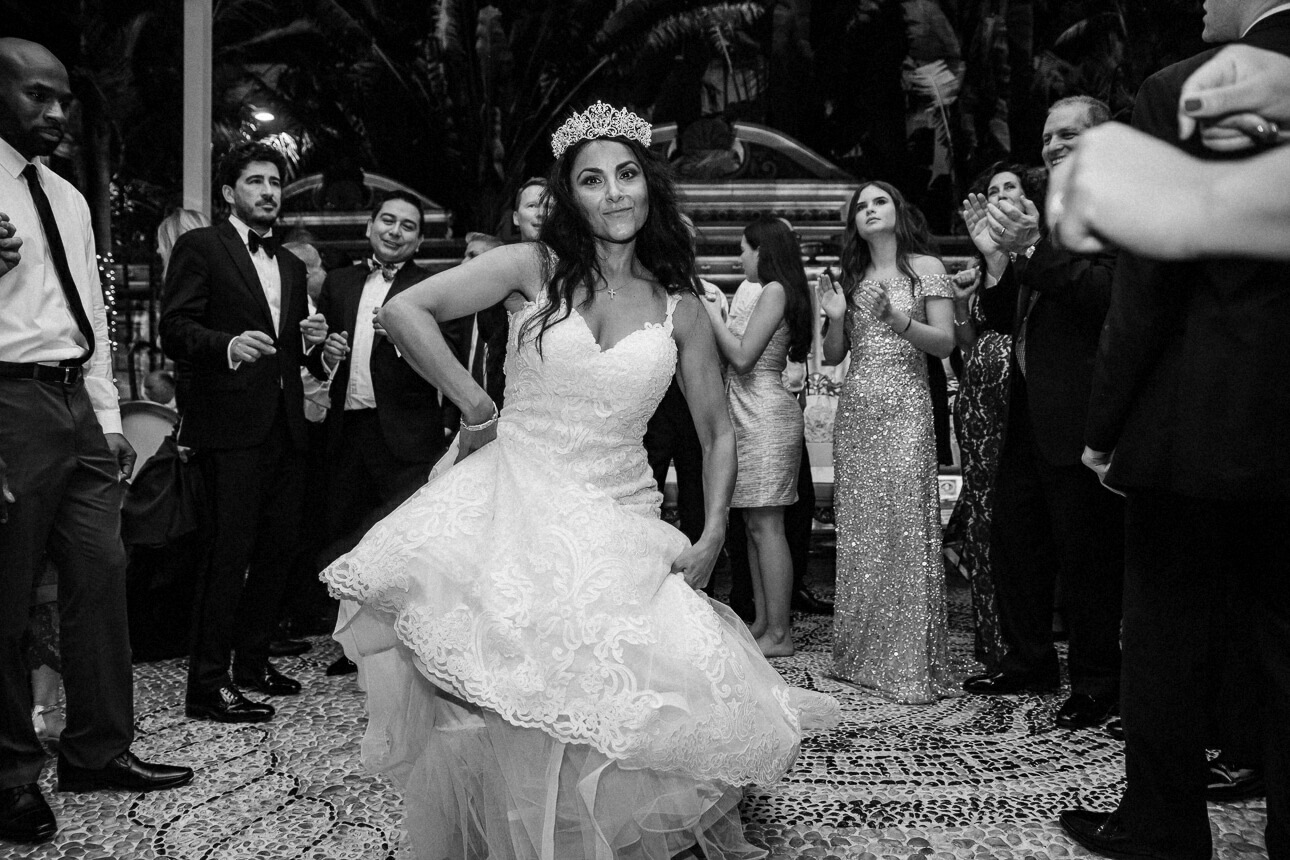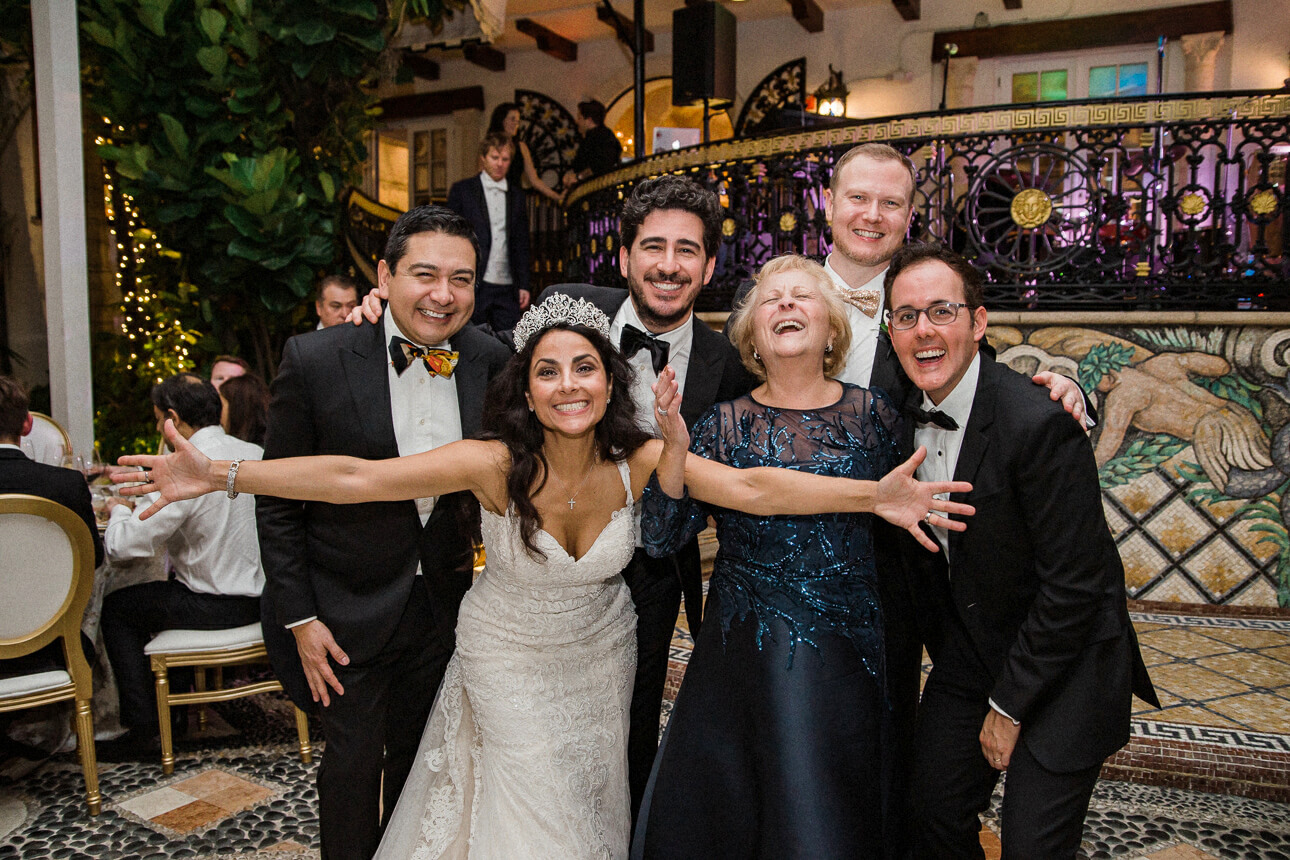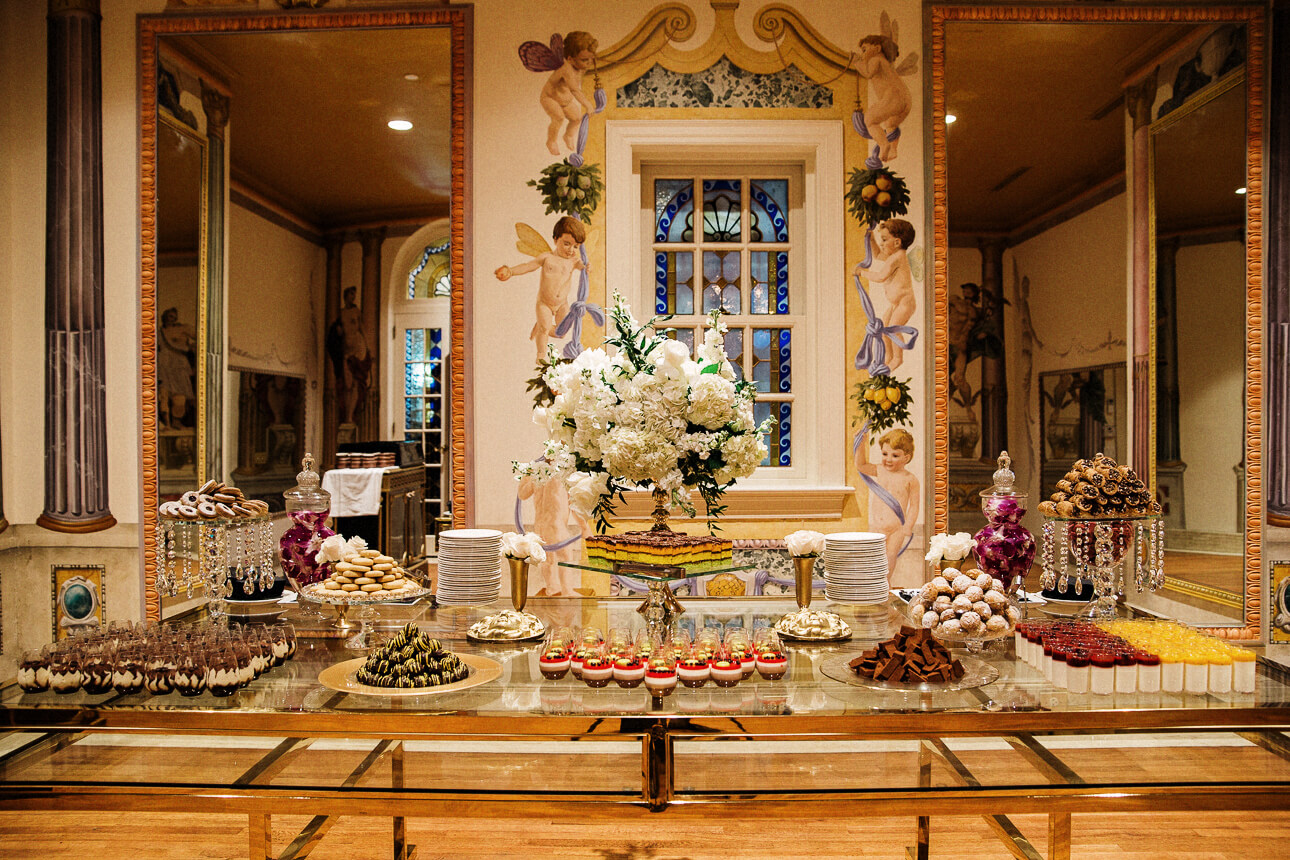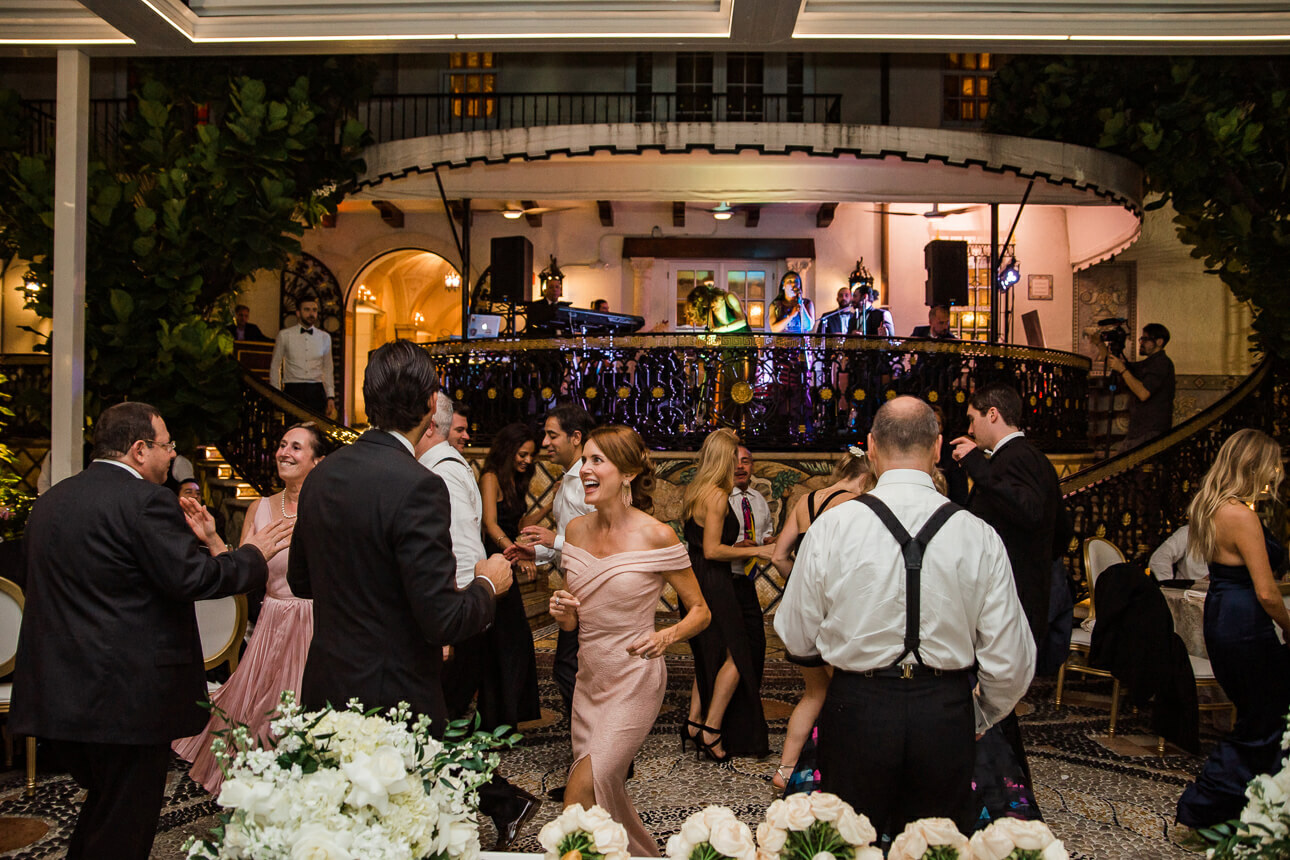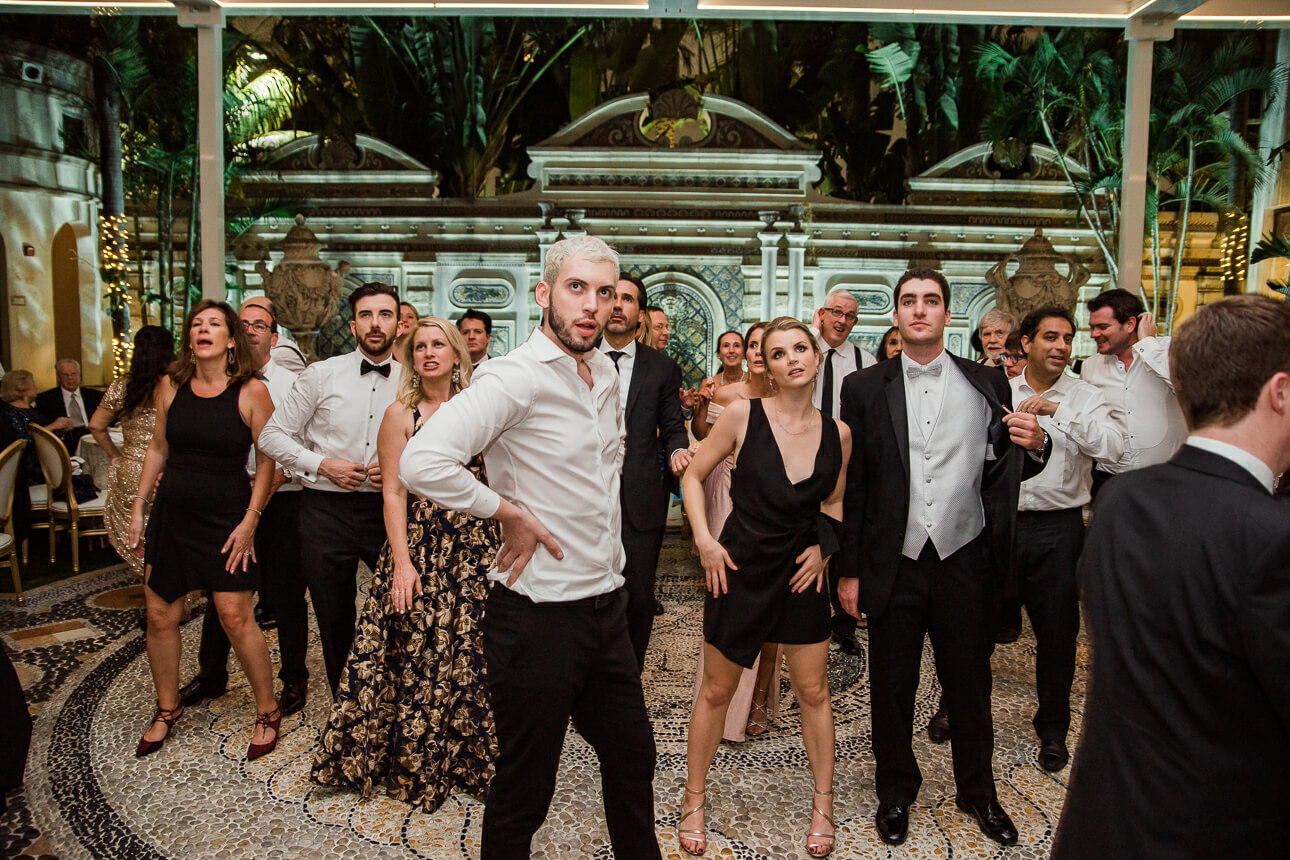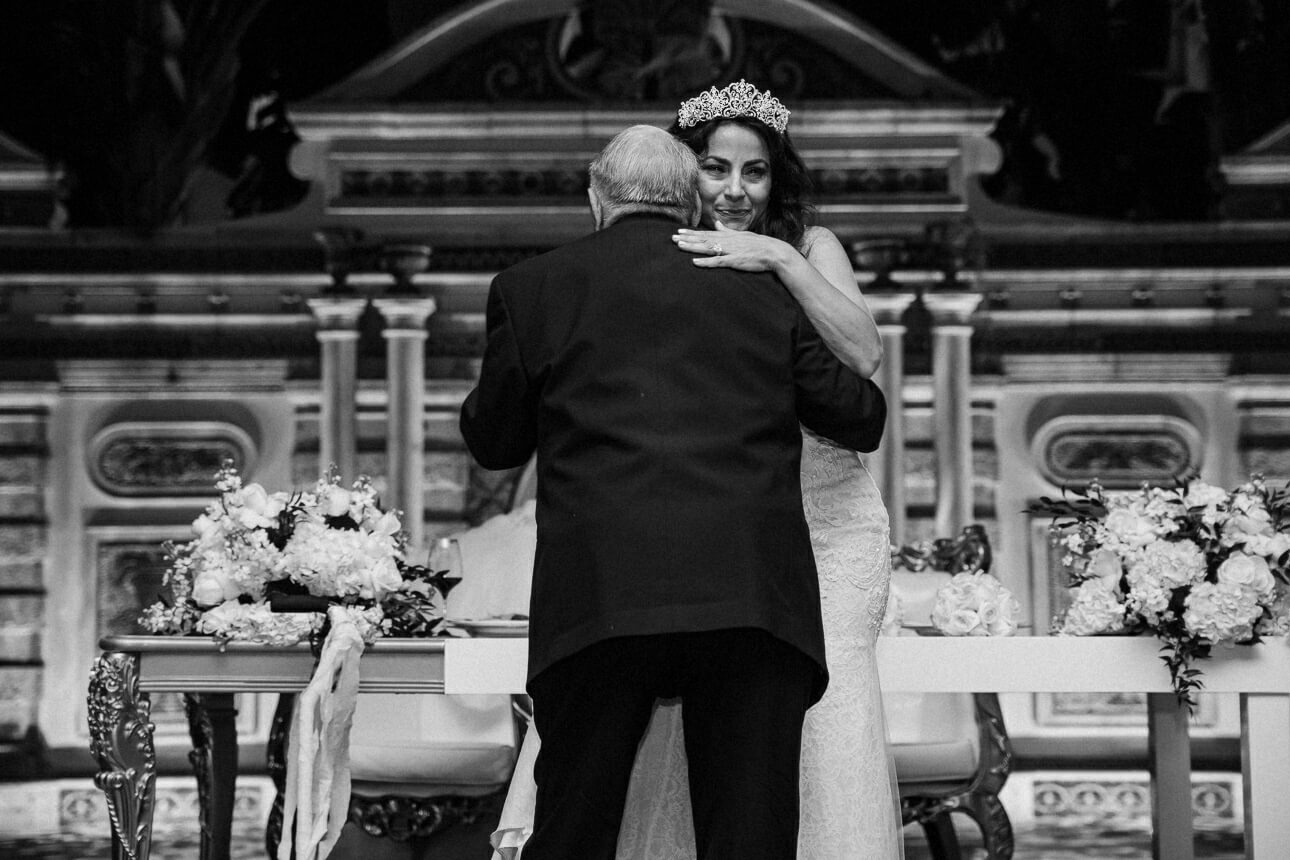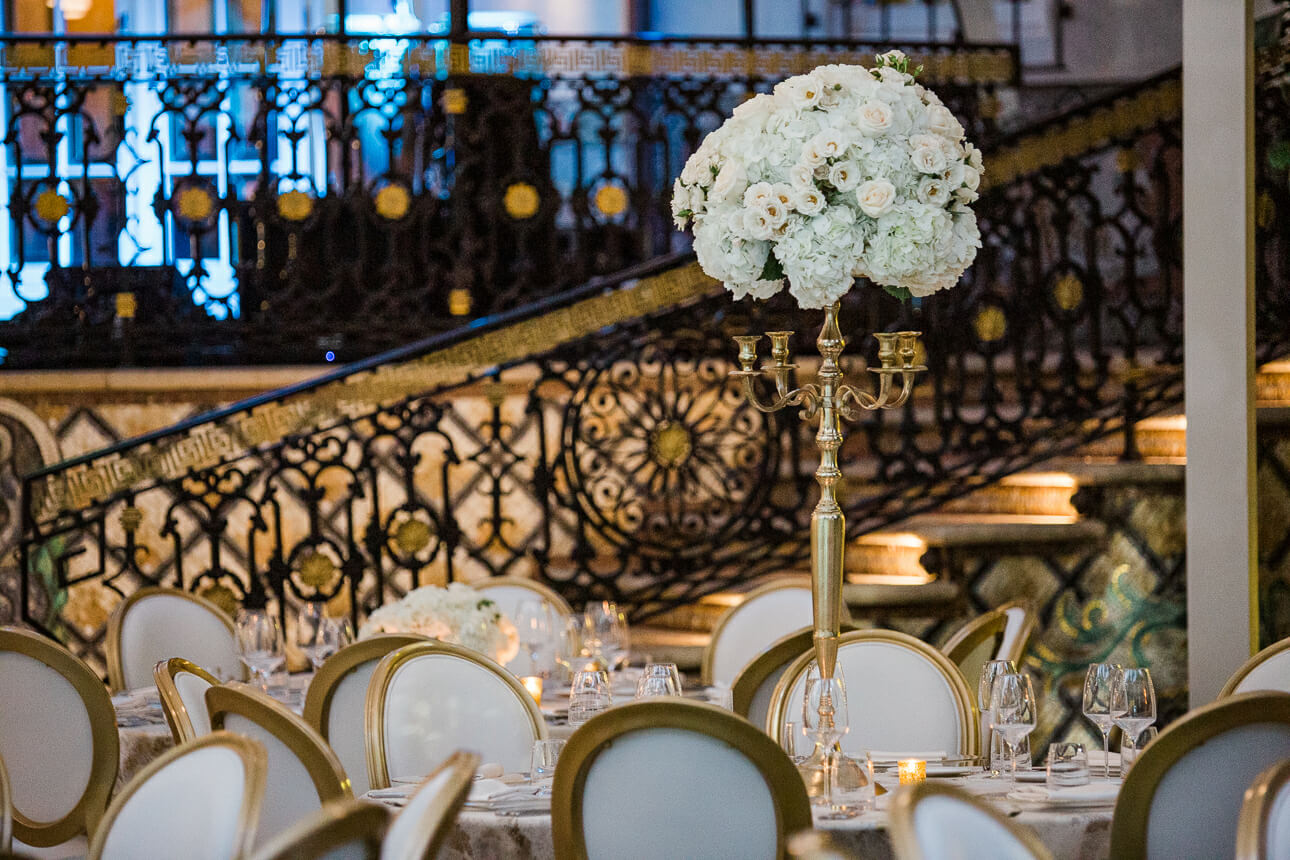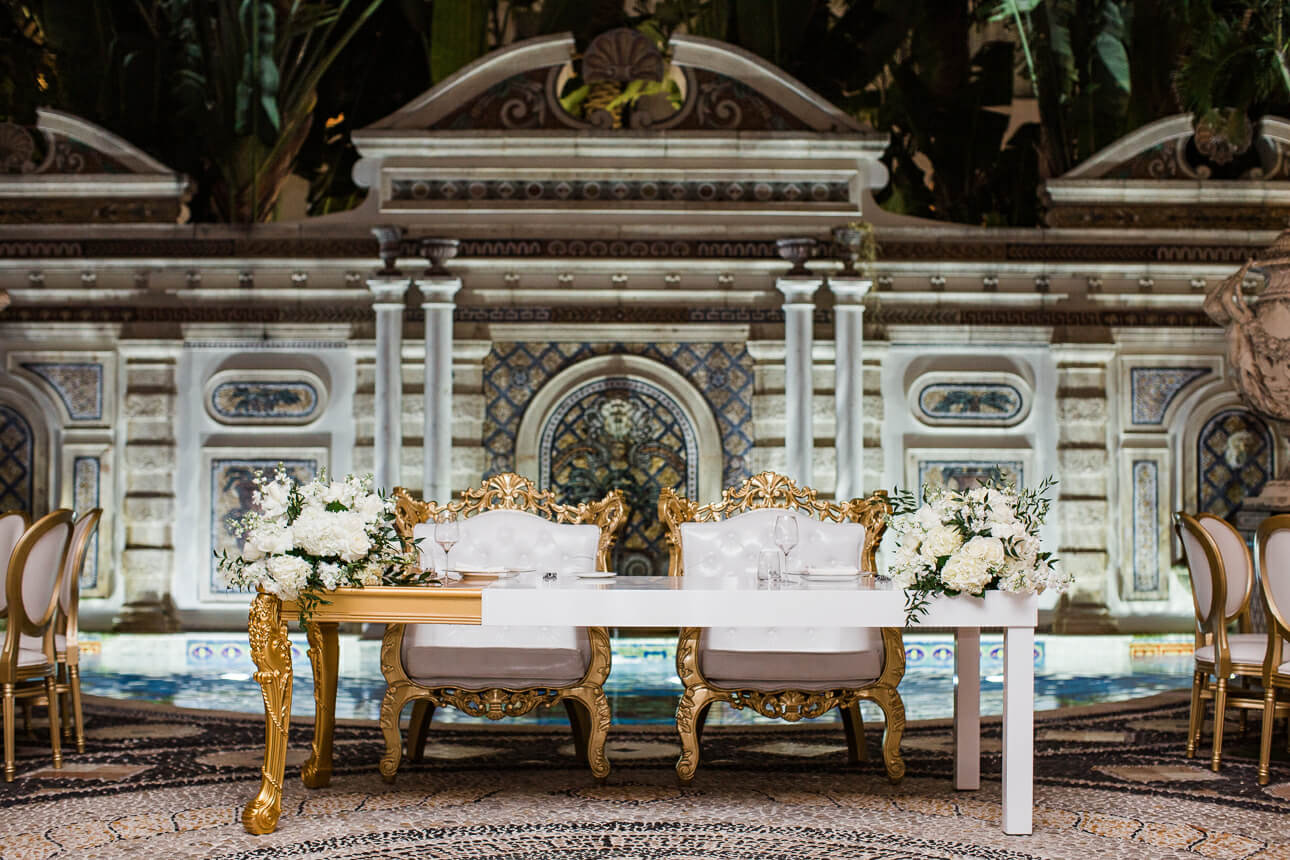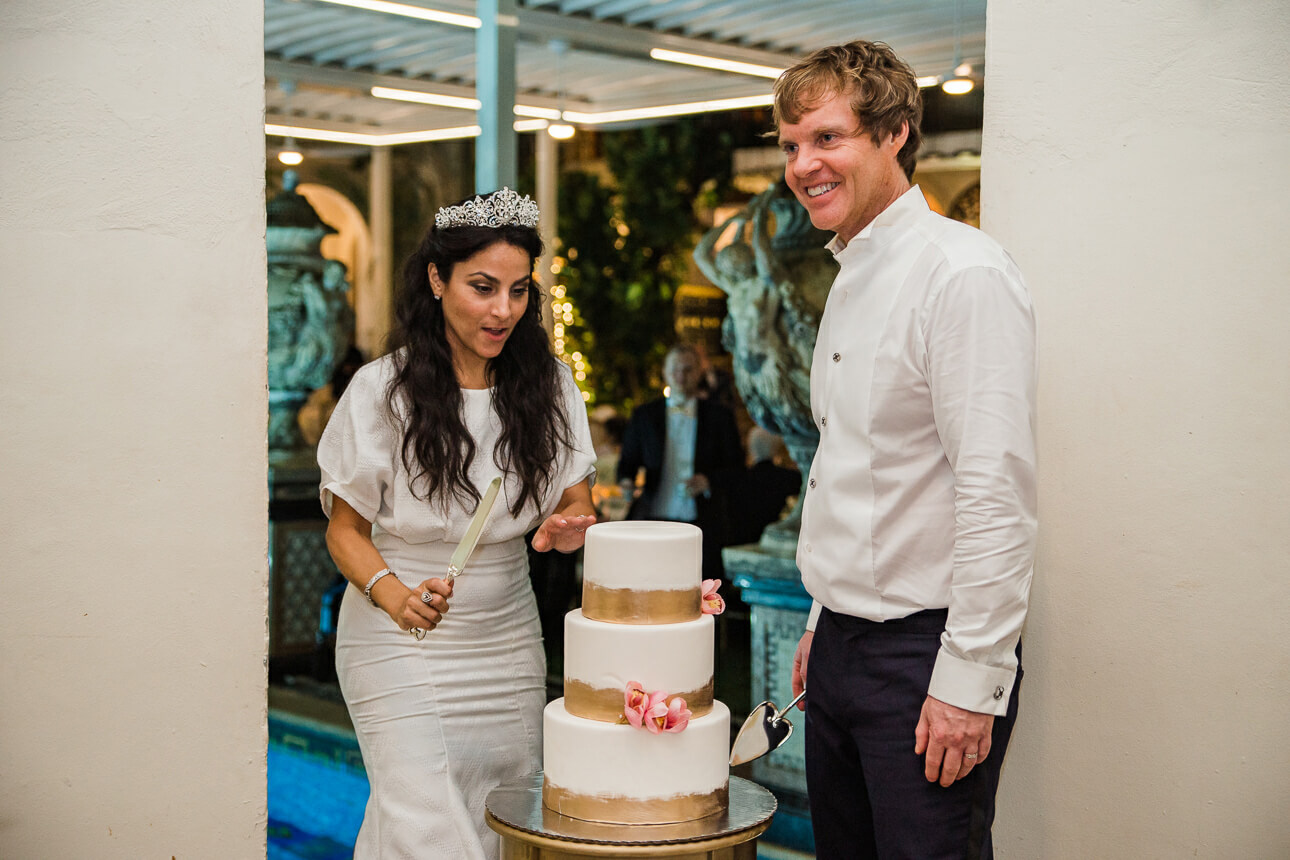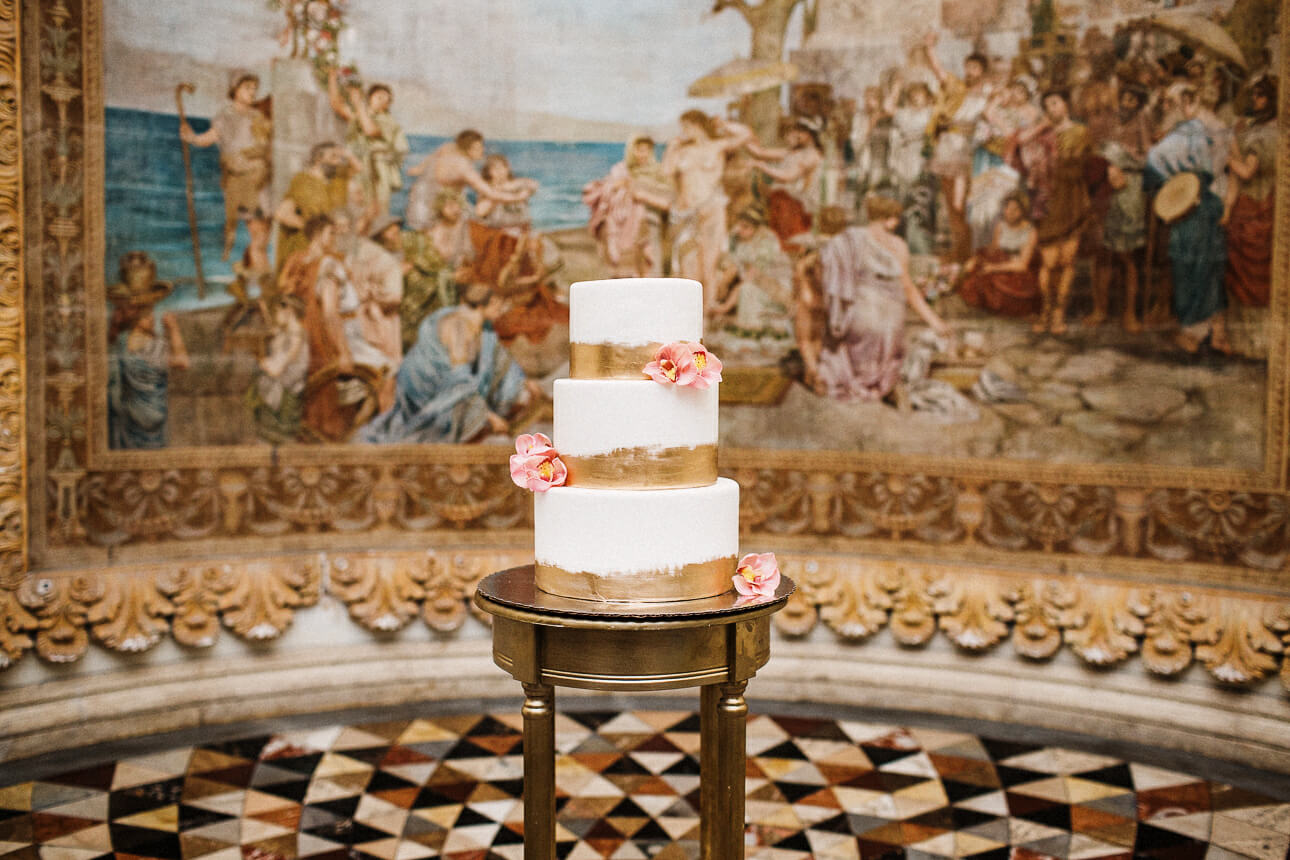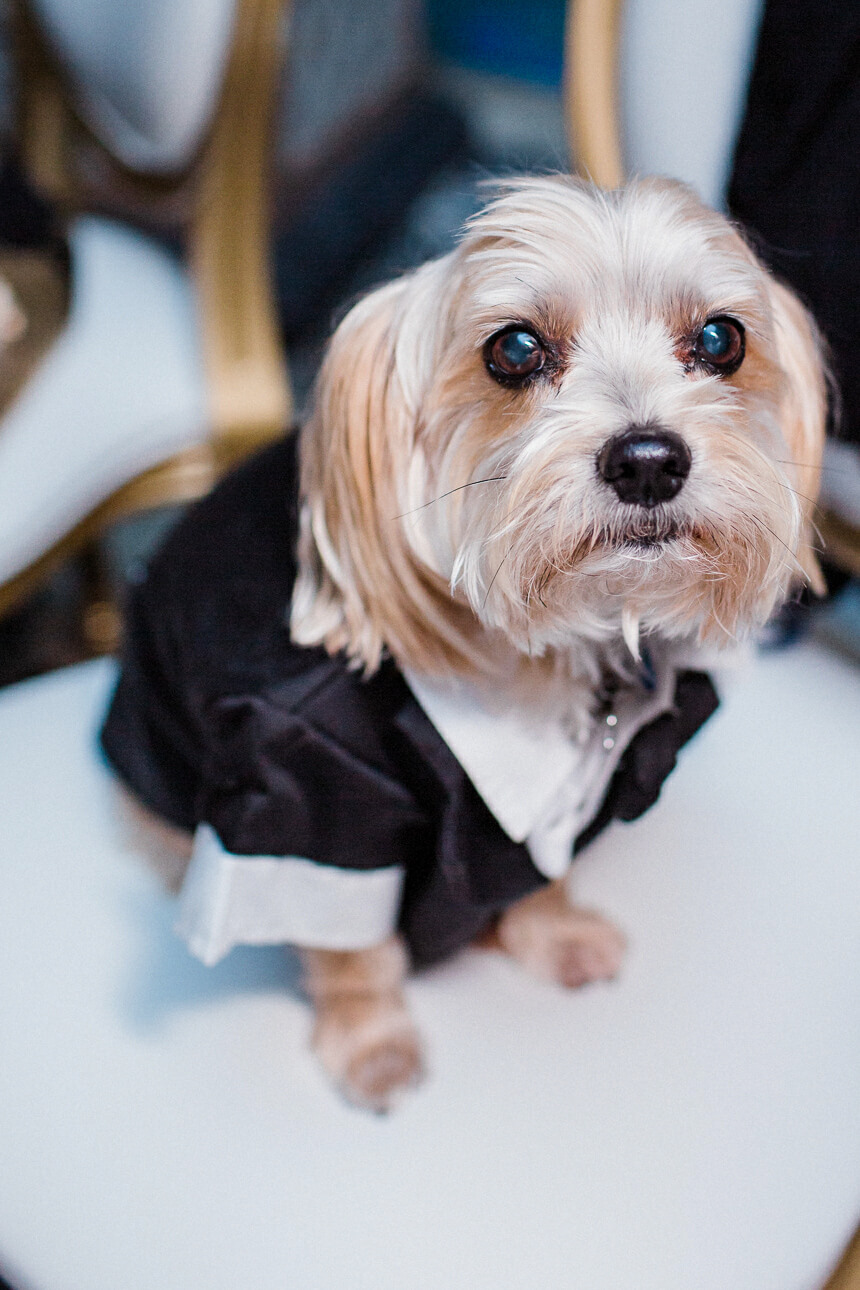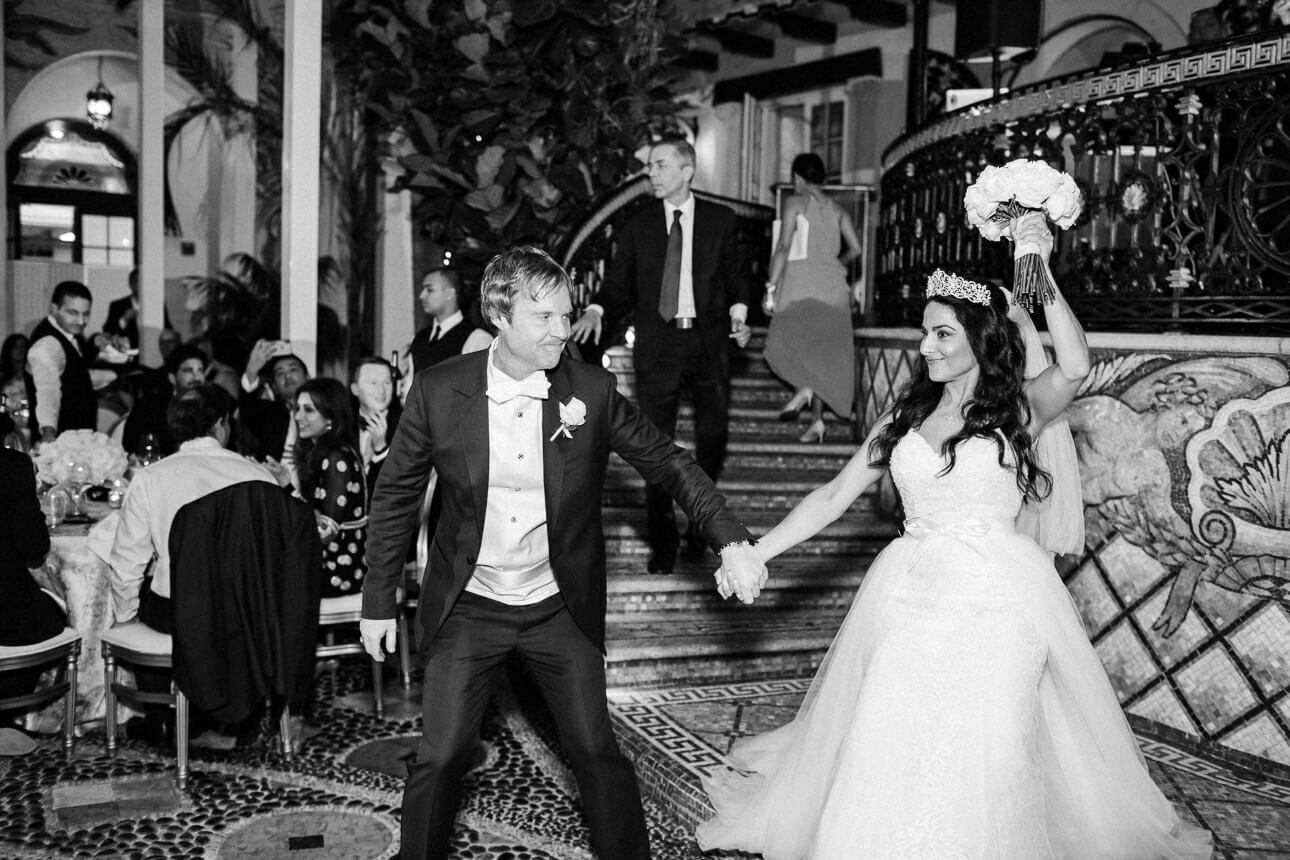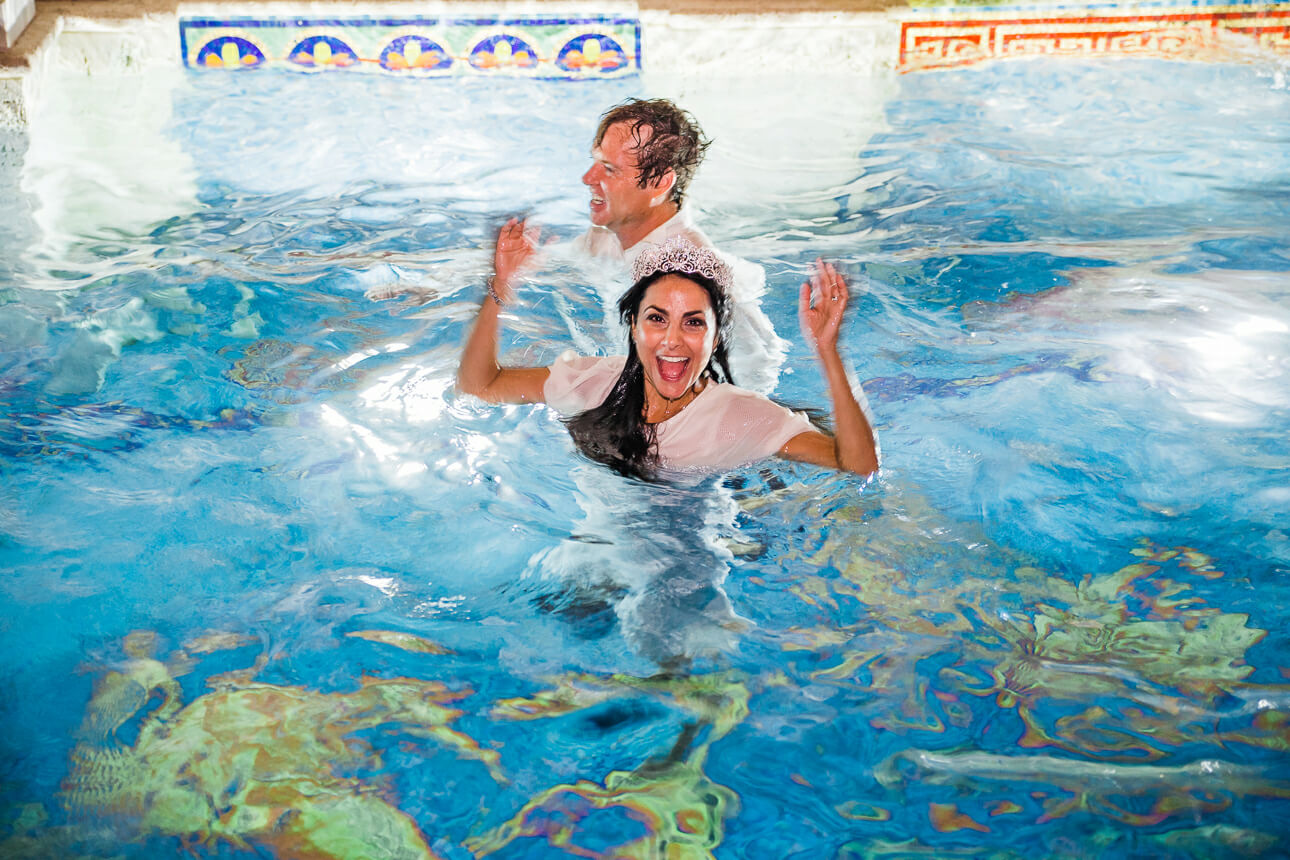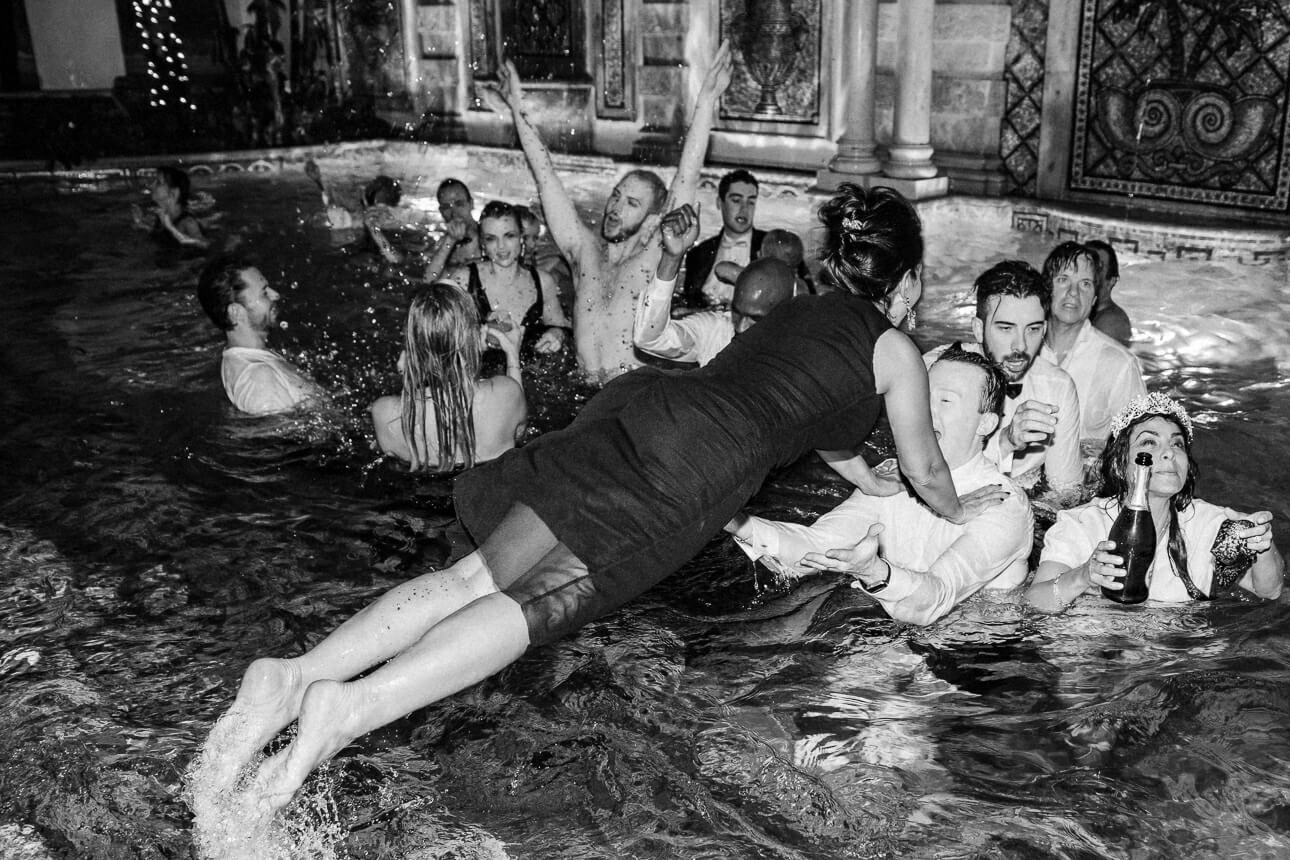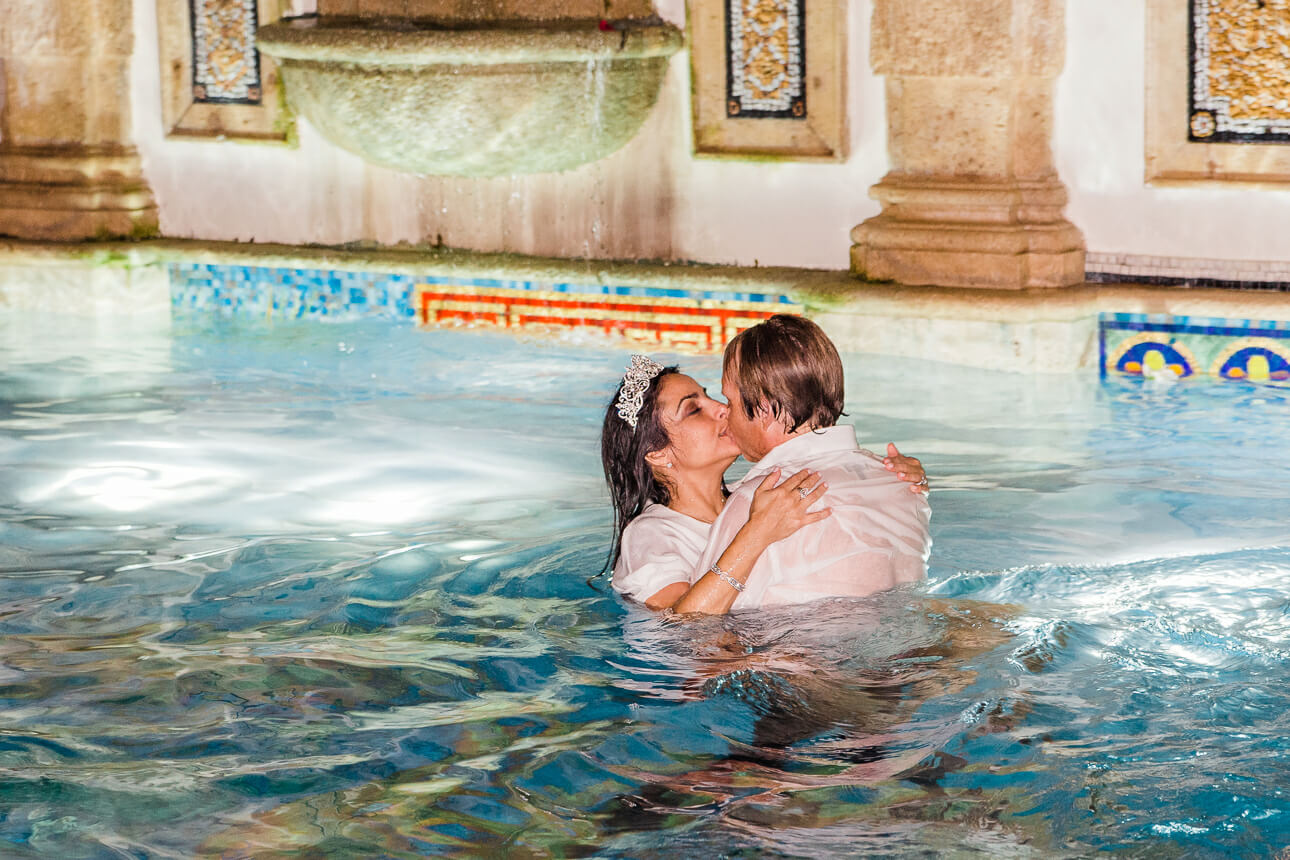 If you want to see more pictures, here is a nice slideshow
Update. I just received this amazing review from Patricia: "Jan Freire shot my wedding December 1, 2018 at the Versace Mansion.The Casa Casuarina Villa in Miami Beach, Florida …These are the most beautiful pictures of me and my husband James, who hates taking pictures.. Jan convinced us to jump in the pool…half my guests did too and my wedding turned out to be a Hit! He also advised us to shoot a second day for portraits of just bride and groom, and I'm sooo happy we did because they turned out to be my favorites of me and James. Jan has vision and style, which not all photographers have and I would know, I'm a Celebrity makeup artist who's worked with the best! He truly is one of the most talented ones to this day. Thank you Jan for making me feel like a Princess that day and for insisting on the second day of shooting…can't wait to take anniversary pics with you…all the best, Patricia Longo and James Smith" Thank You, I'm so happy that you trusted me!
Miami Wedding Photographer
Facebook | Instagram | Pinterest
inquire@freireweddingphoto.com
+1 (954) 604.7669