Types of editing of your wedding pictures
I tried to write this blog post about the editing of your wedding pictures a couple of years ago, but You know how it is, no time. Sorry guys. I came into the stage of my life when I realized that there never will be ideal conditions, so I have to do it now, and will improve this post over time.
There are 3 types of editing in general.
No editing at all – this is something you will receive from those $500 wedding photographers. And honestly, many couples are asking precisely for that, not knowing what they are doing. God bless them.
Basic editing – this is something that's applied to 90% of all wedding pictures. Photographer (or their editor) adjusts the light, white balance, contrast. Honestly, digital images definitely need that. This is the level you definitely need. In my studio, we will provide you with all the pictures processed with basic editing, except for some bonus files.
Enhanced editing – you know those crazy Exit signs everywhere. You don't see them anywhere else, only in the US. Many times you can't do anything about it, but sometimes it's great to clean it out at least for the best pictures. In this category also belong different crops, black & white editing, and much more.
and Special editing – or how we call it here – Magazine style editing – is my specialty. As you know, I used to do high-fashion photography for many years in Europe, and my work is published in all major magazines. So my editing skills are pretty good. But frankly, it's not about those skills, it's more about your eye and aesthetic. You can have the best editing skills, but if you don't know what exactly to do, you will do a great job of creating "monsters". One thing I refuse to do is that porcelain skin without any texture, regularly done by 90% photographers in the US!
I'm going to attach one picture for illustration, like what our signature Magazine style editing could look like. The model is a beautiful 35+ year winner of a competition, and one of the prizes was that she will appear on the cover of a magazine. On the left side is the RAW picture. I think we did a good job in the studio, but still not enough for a magazine cover. On the right side, you can see what we can do in 3 hours. Almost 1 hour was spent just on the flowers. And yes, we can do this with any picture for you.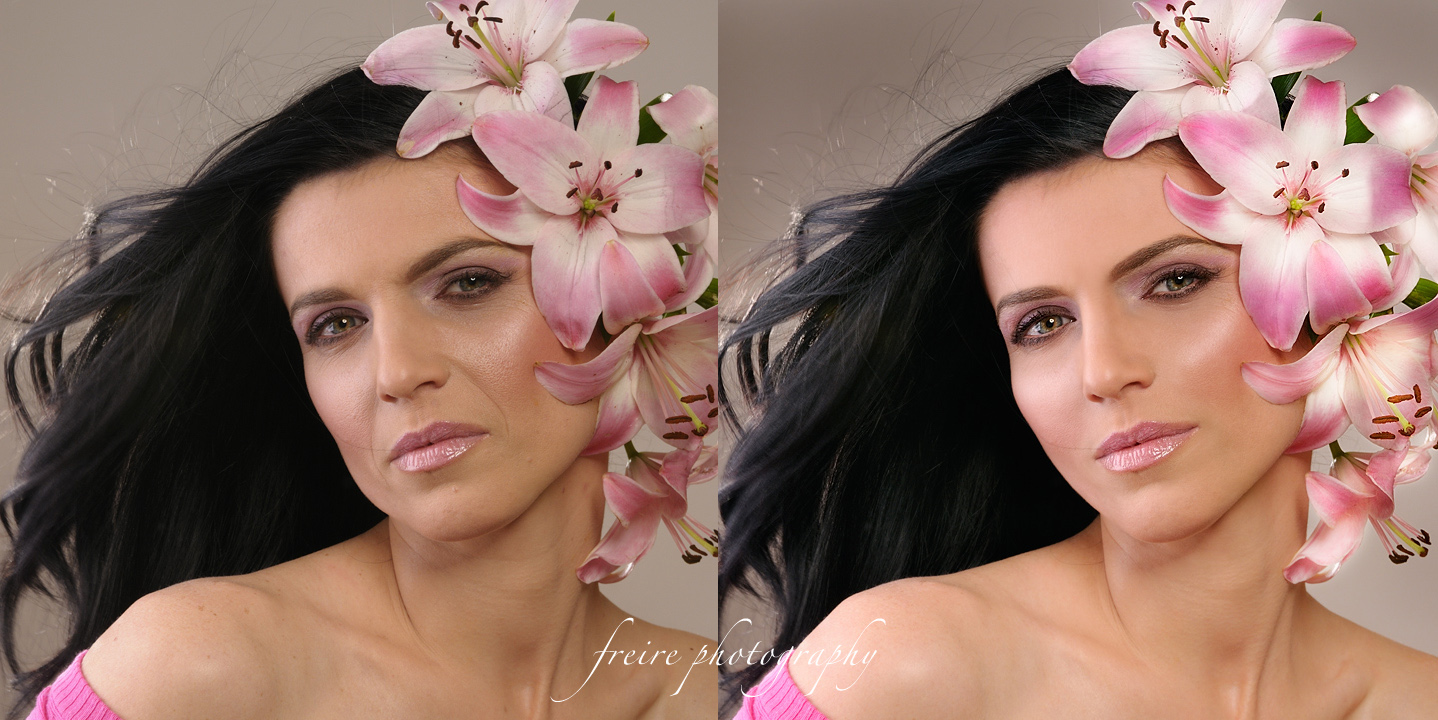 The last two types of editing are usually paid options. Enhanced editing might take 5-20 minutes in one picture, but Magazine style editing could take more than 1 hour. It really depends, but I knot that it's worth it.
I hope I was able to clear this topic for you. Now I will try to do my best and post a video with more examples asap. And I have to add that we offer this unique service as Miami Wedding Photographer, but also for NYC and all destinations.
Update, the video is here. Please watch in HD 1080p on a big screen:
---
One more important point. Why we don't take excellent RAW pictures, and why the hell we need the help of editing? The first thing is, as I said already, that digital photos, opposing to film, do require some improvements. Second, which is even more important, is that we don't have time during the wedding day.
A great example is a picture below, where you can see newlyweds in their car. The shot was done in midday with very harsh sun-light. If I created a fashion editorial (and I would have time), I could have worked and use some light modifiers. But during the wedding day, there is no time for these things, and the only help could be excellent editing afterward.
Disclaimer – you won't see the difference on your smartphone, not even your iPad or small laptop. You really need a bigger screen.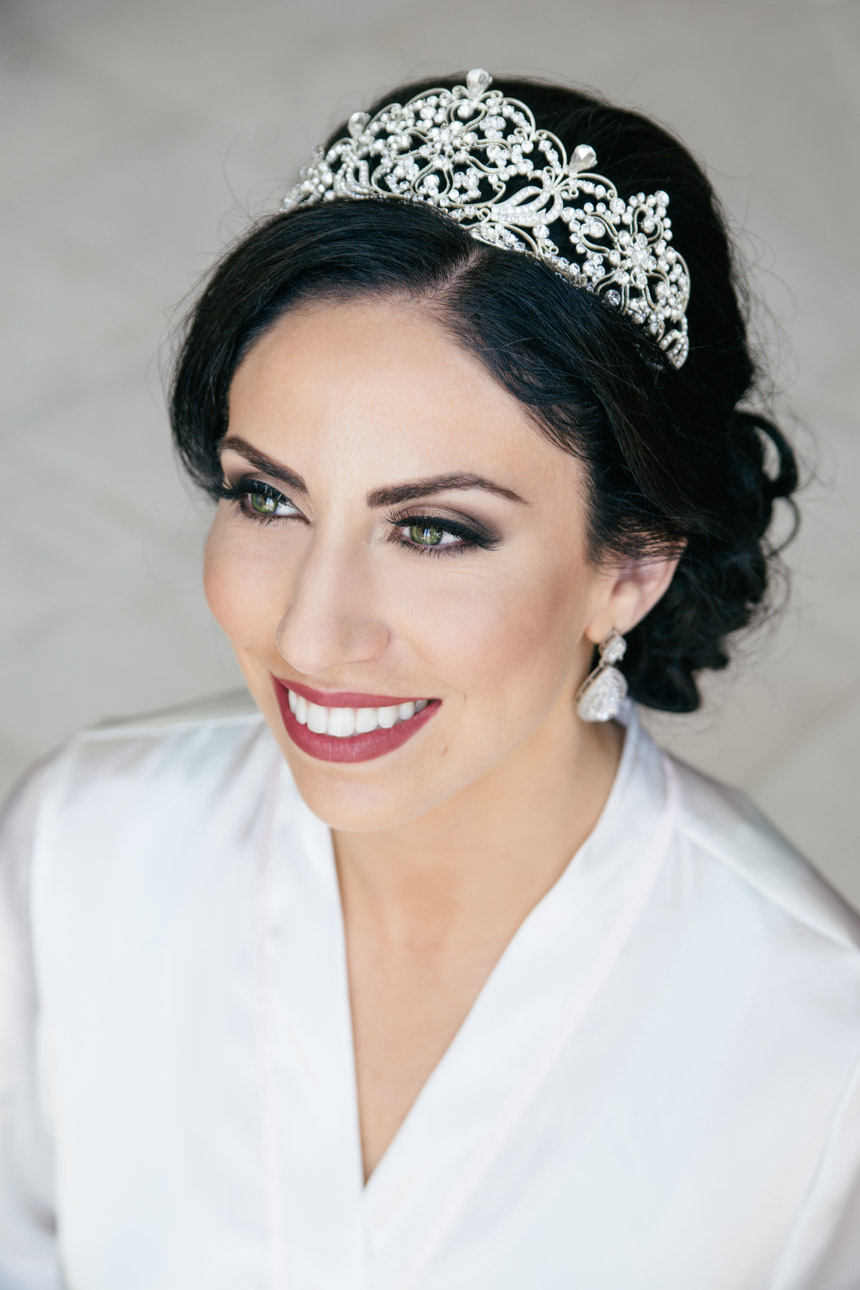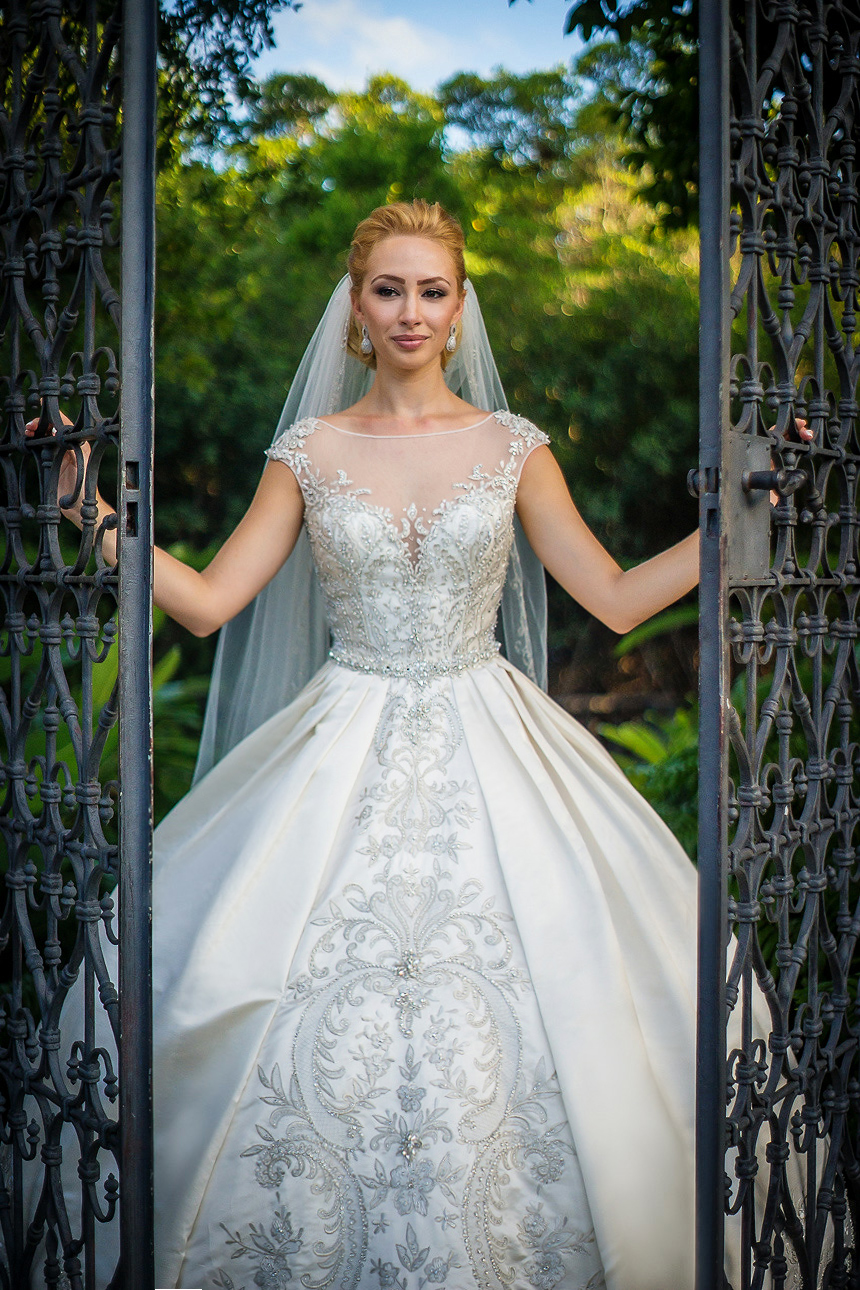 ---
Destination Wedding Photographer
Facebook | Instagram | Pinterest
inquire@freireweddingphoto.com
+1 (954) 604.7669