Kimia and Jamisen's Biltmore Miami Wedding
This Biltmore Miami Wedding was my fist at this gorgeous historic venue. So I must say that I am a happy Miami wedding photographer.
I hear pretty often the question if the best wedding photographer is the one who works at your venue frequently. My answer is no. And I will write a blog post about this topic very soon.
The Biltmore Hotel opened in 1926 is a national historic landmark located in the Coral Gables, Miami. It was probably my last dream-list venue. This landmark hotel is graced with effortless beauty and sophistication, features spectacular Mediterranean architecture and is spread over 150 acres of tropical landscape.
Kimia and Jamisen were both dental students, and after the wedding, they moved to Texas. As you can see, they form very good looking couple. Kimia's family background is Persian, so I was pleased to experience and capture Persian wedding with The Bahá'í Marriage ceremony.
I met the family for the first time in our initial meeting. After I got booked for this wedding, we met again for the engagement session at Vizcaya Musem & Gardens. You can check blog post with their photos here.
What I enjoyed about this lovely couple was their energy and commitment to do whatever it takes for great wedding photos. It was actually one of the few weddings where I had literally no time for detail shots of reception ballroom.
We also got lucky, because the wedding was in the slow season that we could use both ballrooms. The ceremony was at Alhambra ballroom known for its hand-painted ceilings and classic crystal chandeliers. And the reception was in the Country Club ballroom, which is the largest and most lavish ballroom with breathtaking columns, elegant chandeliers, and exquisite views of the magnificent pool.
I was pleased with all the vendors, with the planner, schedule, and management of the day. The wedding wasn't small by any matter, and there was no fault. The Biltmore Hotel now became my favorite hotel venue in Miami!
wedding venue: Biltmore Hotel Miami
wedding planner: Gabriela Sousa Events
bridal gown designer: Milla Nova
bridal makeup and hair: Avant-Garde Salon
florist: Avant Gardens
lighting and sound: Event Factor
belly dancers: Dance South Florida
wedding photography: Freire Wedding Photo Miami
cake: Todo Dulces
Here you can see some pictures from this Biltmore Miami Wedding, and I hope you like them. Let me know in comments below and let's chat if you are looking for your best Miami wedding photographer.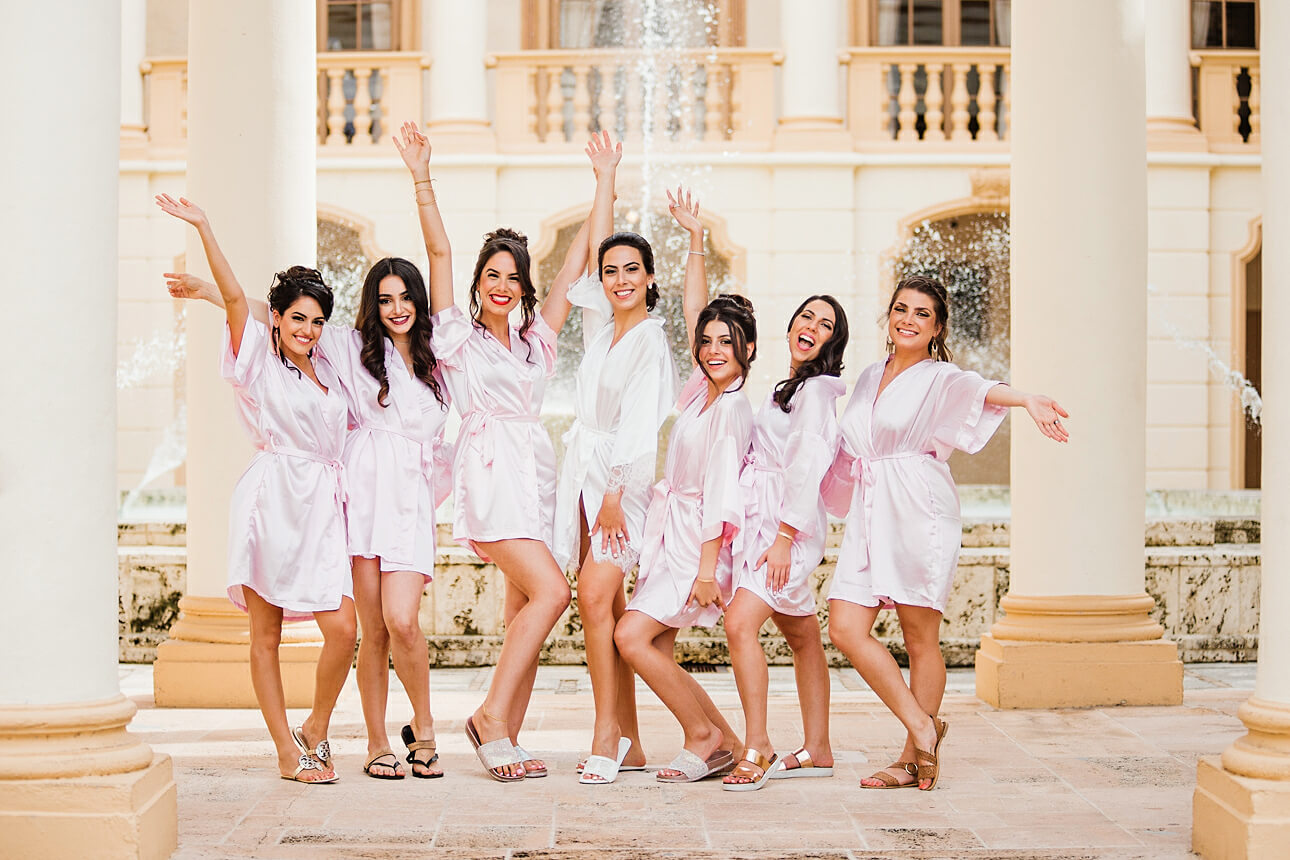 Jamisen and I met in high school, and we went to the same university together and dental school too. We started dating at the end of college. Now we moved to Austin, Texas, and are living here.

Kimia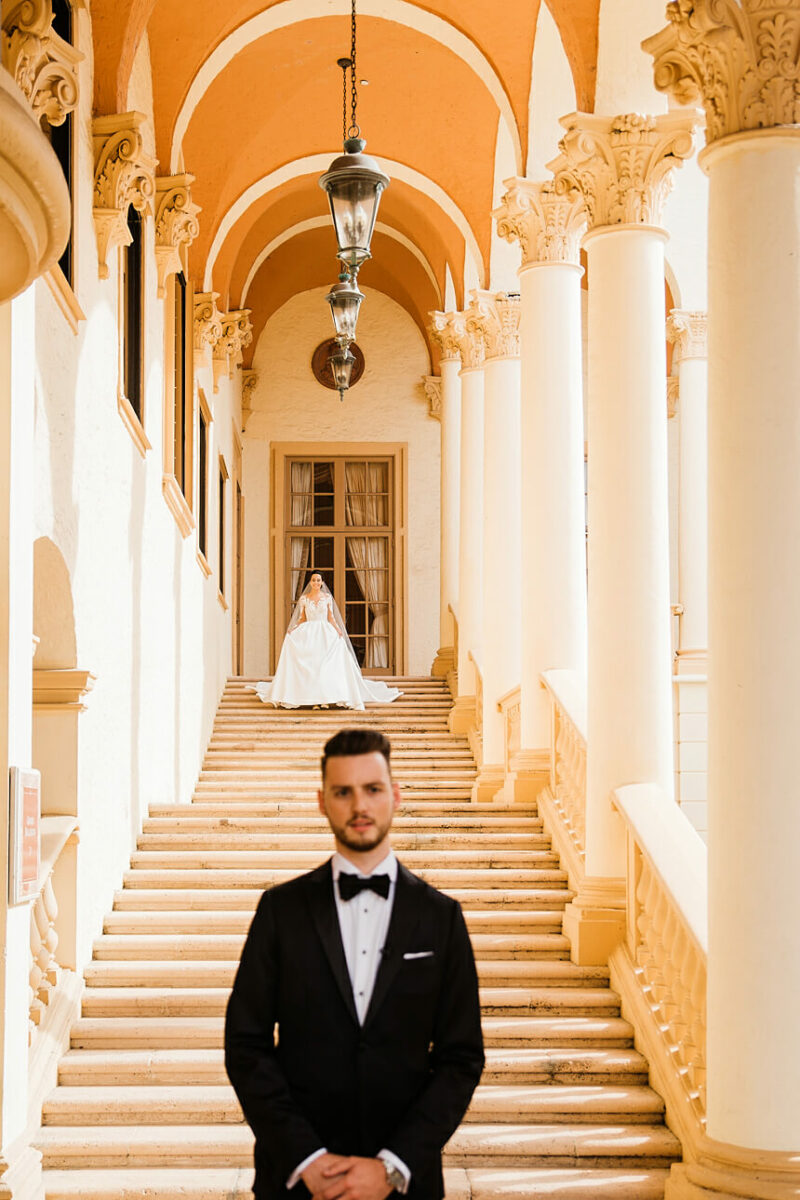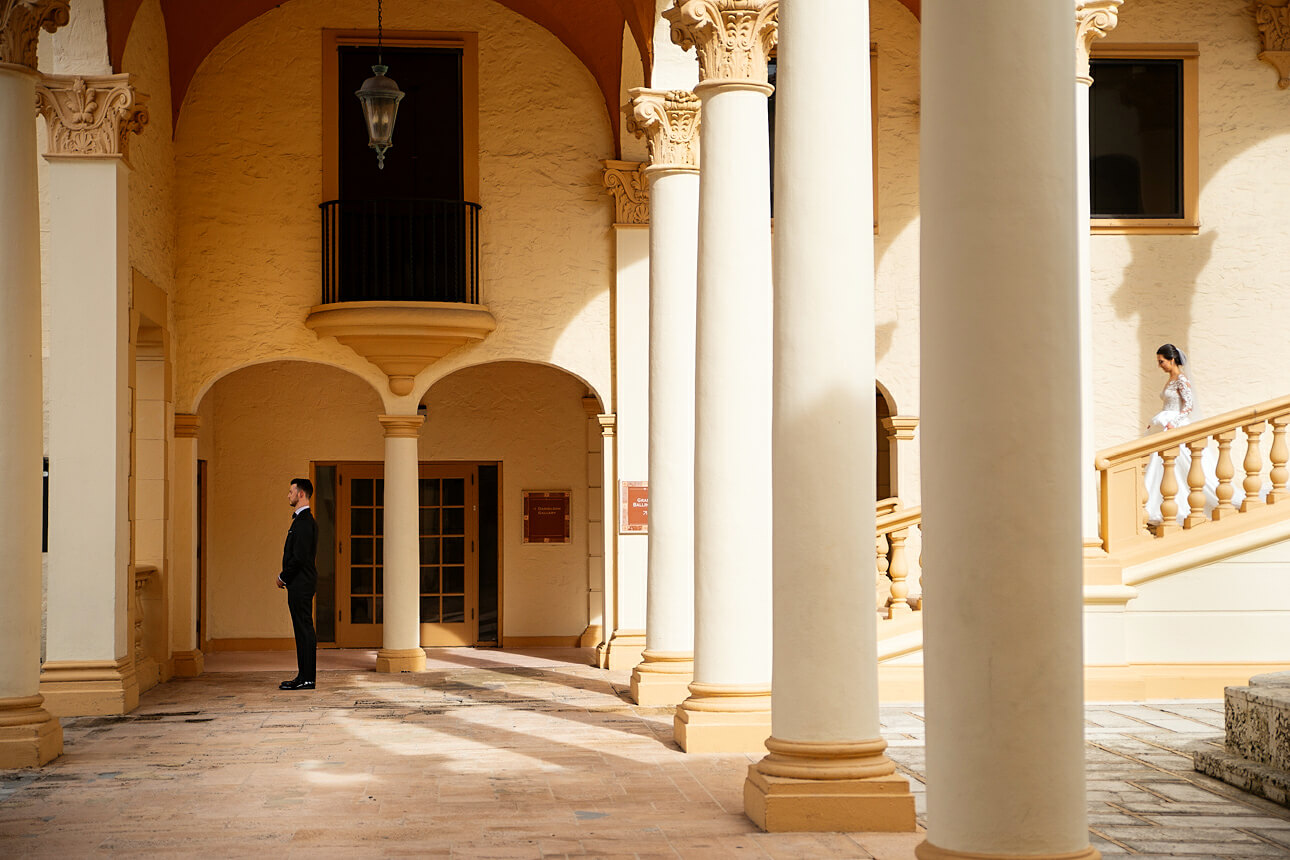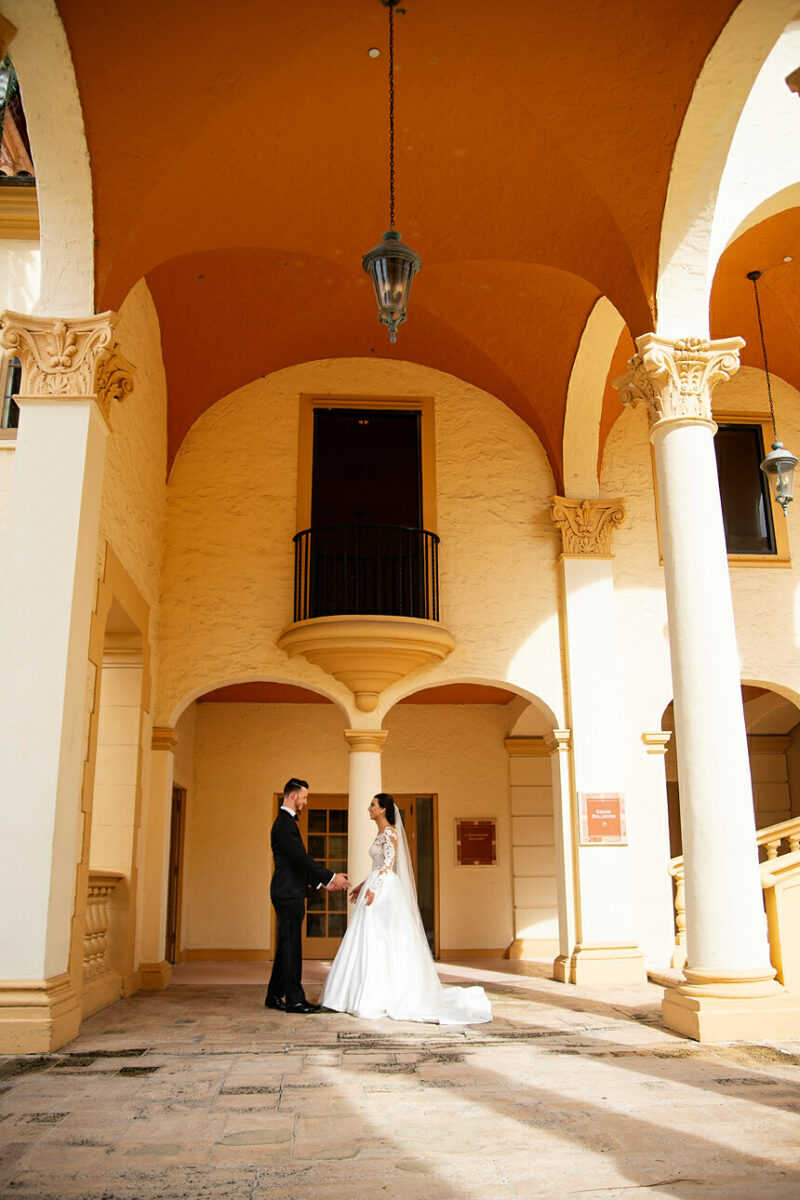 The story with my Milla Nova gown? I went to Alessa's Bridal in Miami on Miracle mile, and they were supposed to hold my dress, but then they sold it. The dress was discontinued, so the designer does not make the dress anymore. Then Jamisen found the same dress in Toronto, Canada. I flew to Toronto for a few hours, but the dress was a size 00, and they needed to make it bigger. The seamstress was amazing there, and she did an excellent job opening up the top of the dress, and it fit me perfectly.

Kimia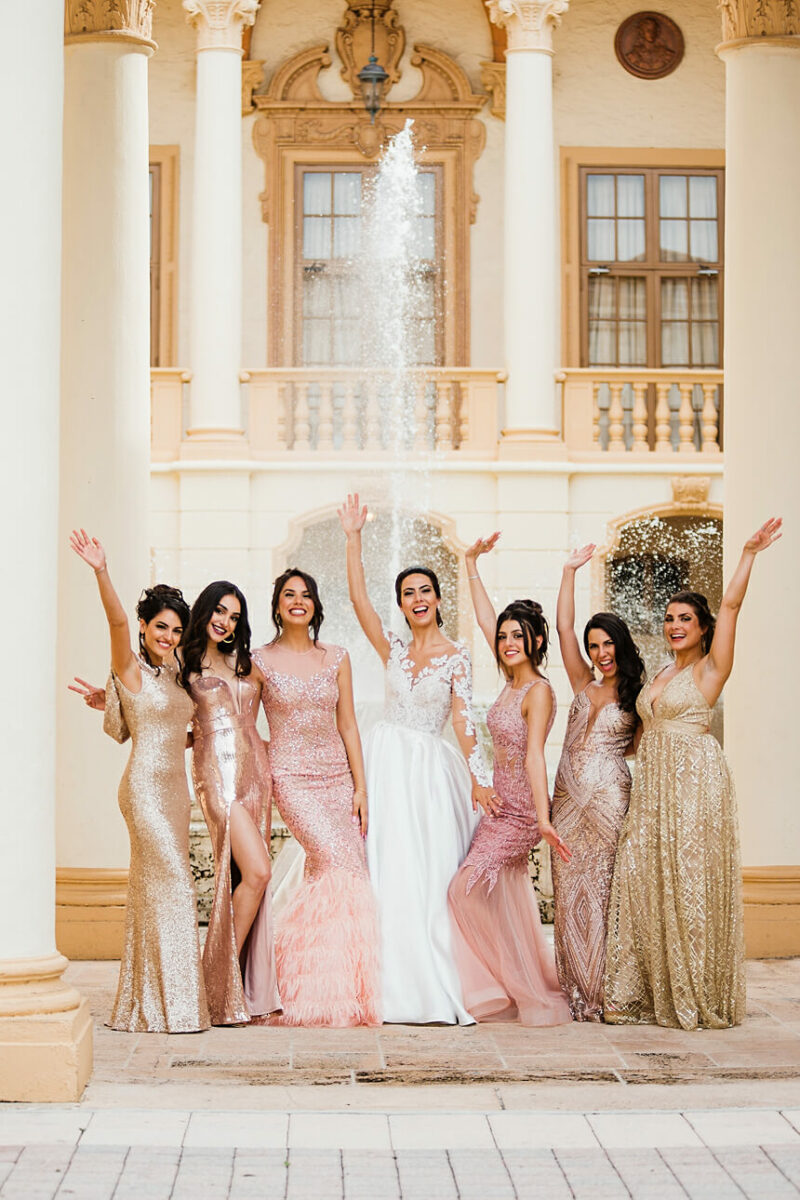 We are both Bahá'ís and practice the Bahá'í Faith. We had a Bahá'í ceremony with prayers and quotes from the Bahá'í writings read by friends and family ❤️

Kimia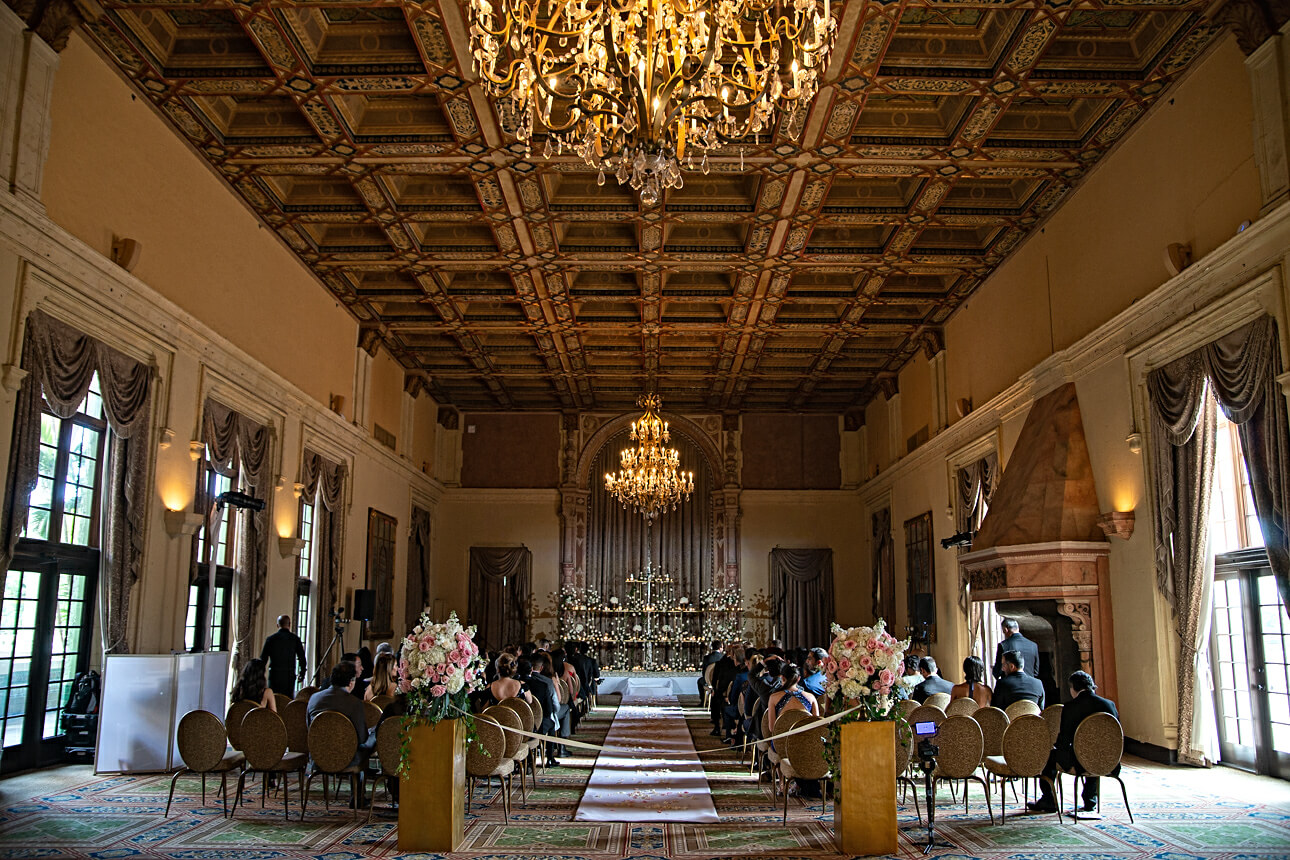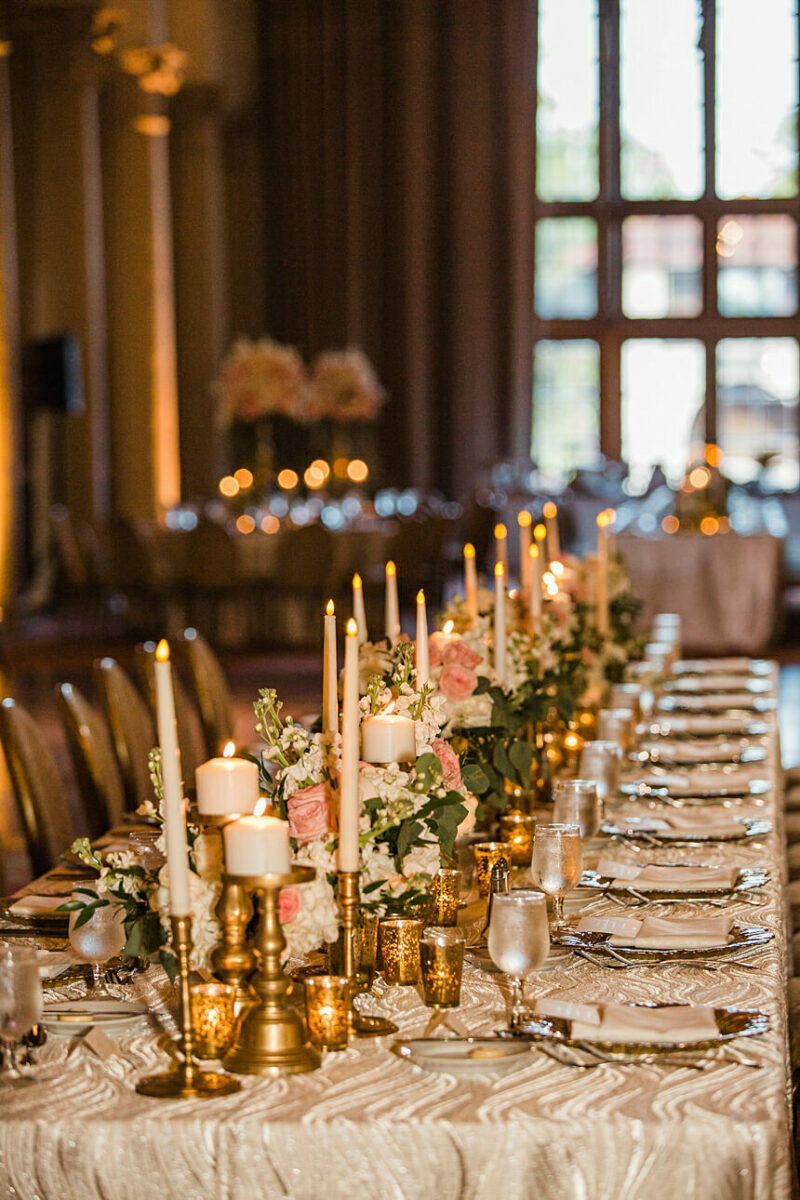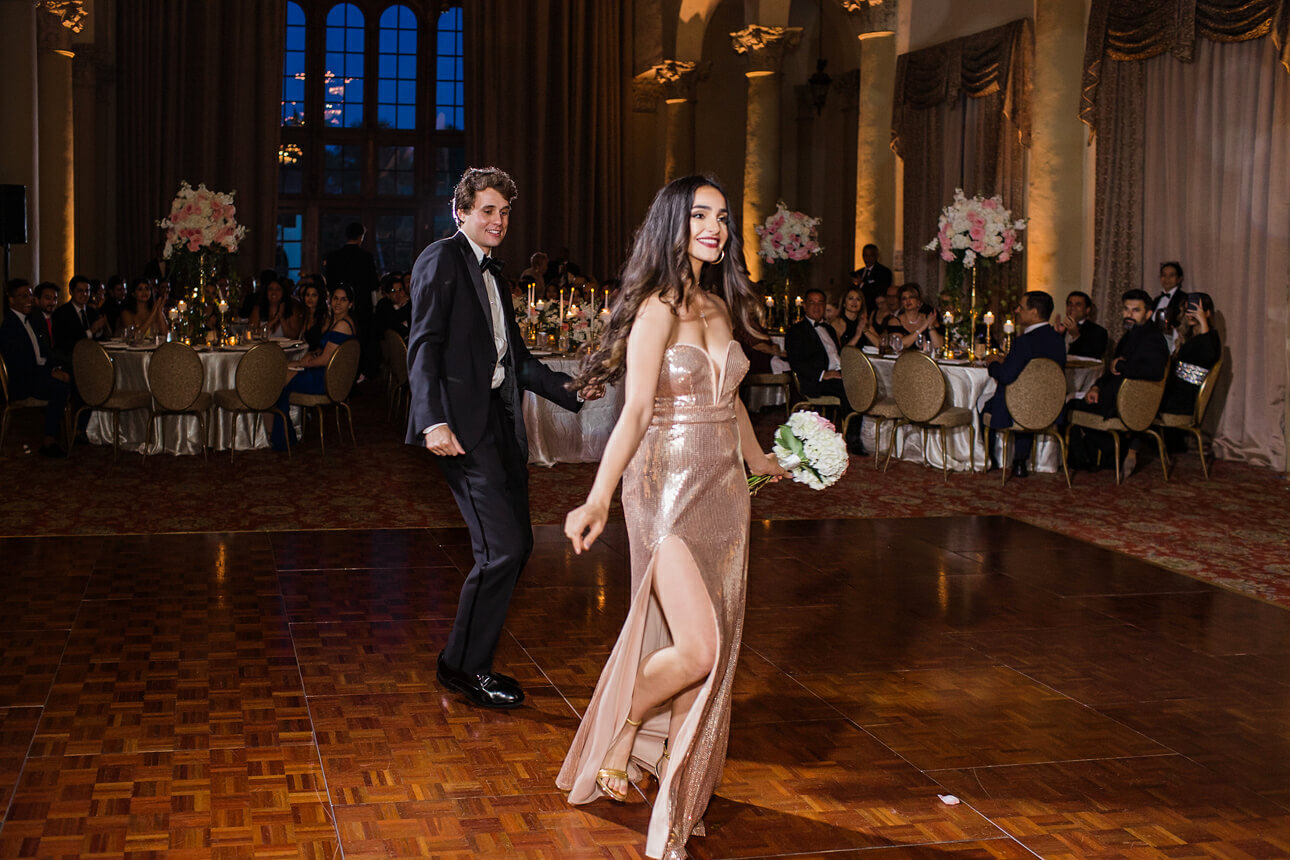 If you are looking for a photographer who will completely capture your wedding/any event really to the fullest then Jan is your man!! he is absolutely amazing and is a pro behind the camera. I don't know how but all of his photos come out flawless, like something out of a magazine. if you want the best photos ever you need Jan as your photographer ASAP!!!!
I just received this review from Kimia

Miami Wedding Photographer
Facebook | Instagram | Pinterest
inquire@freireweddingphoto.com
+1 (954) 604.7669