Engagement Photo Shoot in Central Park | Mallory & Didier
This engagement photo shoot in central park is definitely one of my favorite engagement sessions I captured yet.

It was actually done on the second attempt. First one was in March. It supposed to be nice Spring weather, but a few days before our shoot the weather changed to very cold, windy and even rainy day.

In April happened almost the same scenario with one difference. That Friday was rainy again, but just one hour before the actual shoot the sun appeared and the weather changed to a great one.

We have started at the Plaza Hotel and then we went for a walk to Central Park. I really wanted to take advantage of blooming trees. Another thing I wanted was to shoot in the middle of 5th Avenue.

I tried to do that a day before with Sam, the cello player and we almost got arrested. You can see that picture in this blog post. But this time it went luckily without any problems.

I kind of like the picture how Mallory enters the cab on our way back to Plaza Hotel, where we finished our engagement photo shoot in Central Park with champagne bottle popping in front of the Plaza entrance.

Well, friends, let me know if you like this New York engagement session in comments below. I really appreciate your opinion.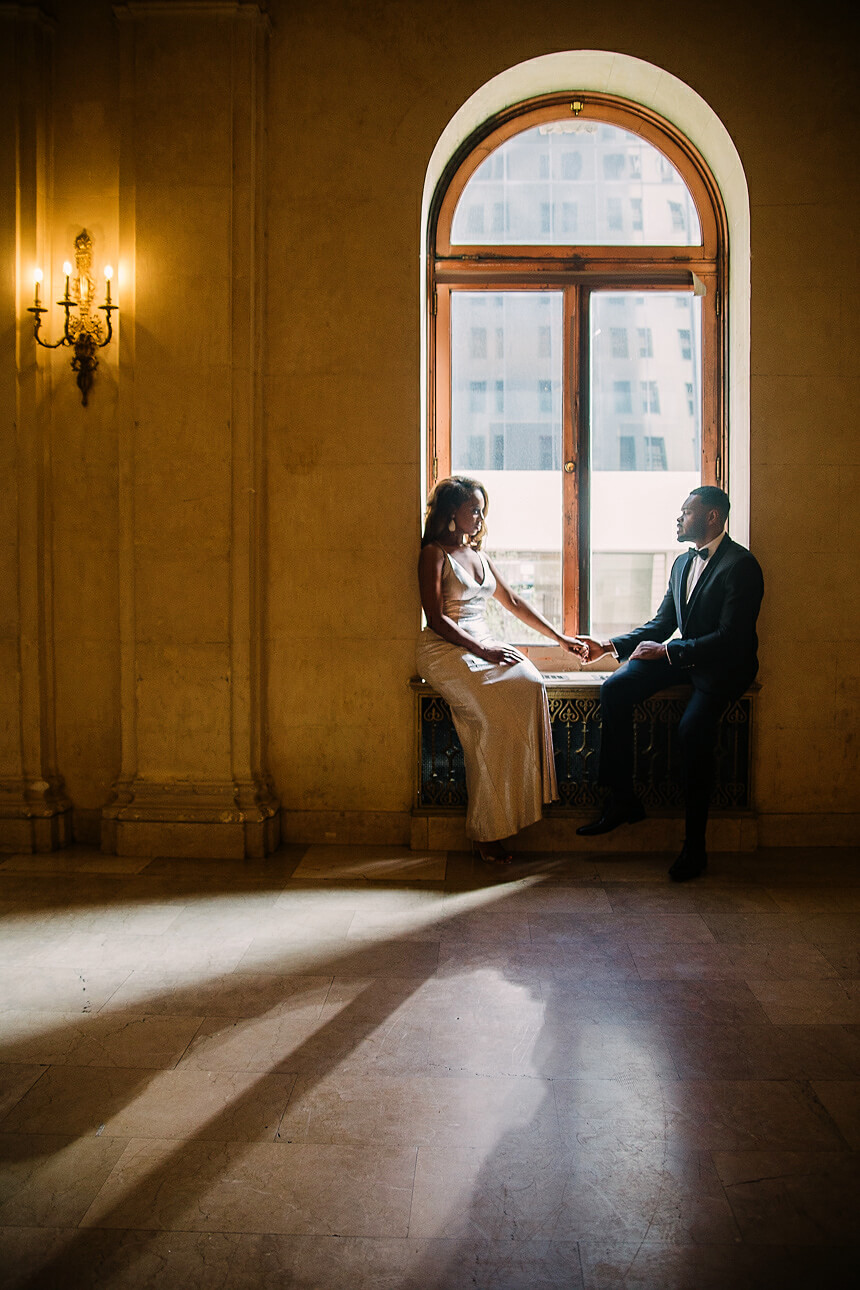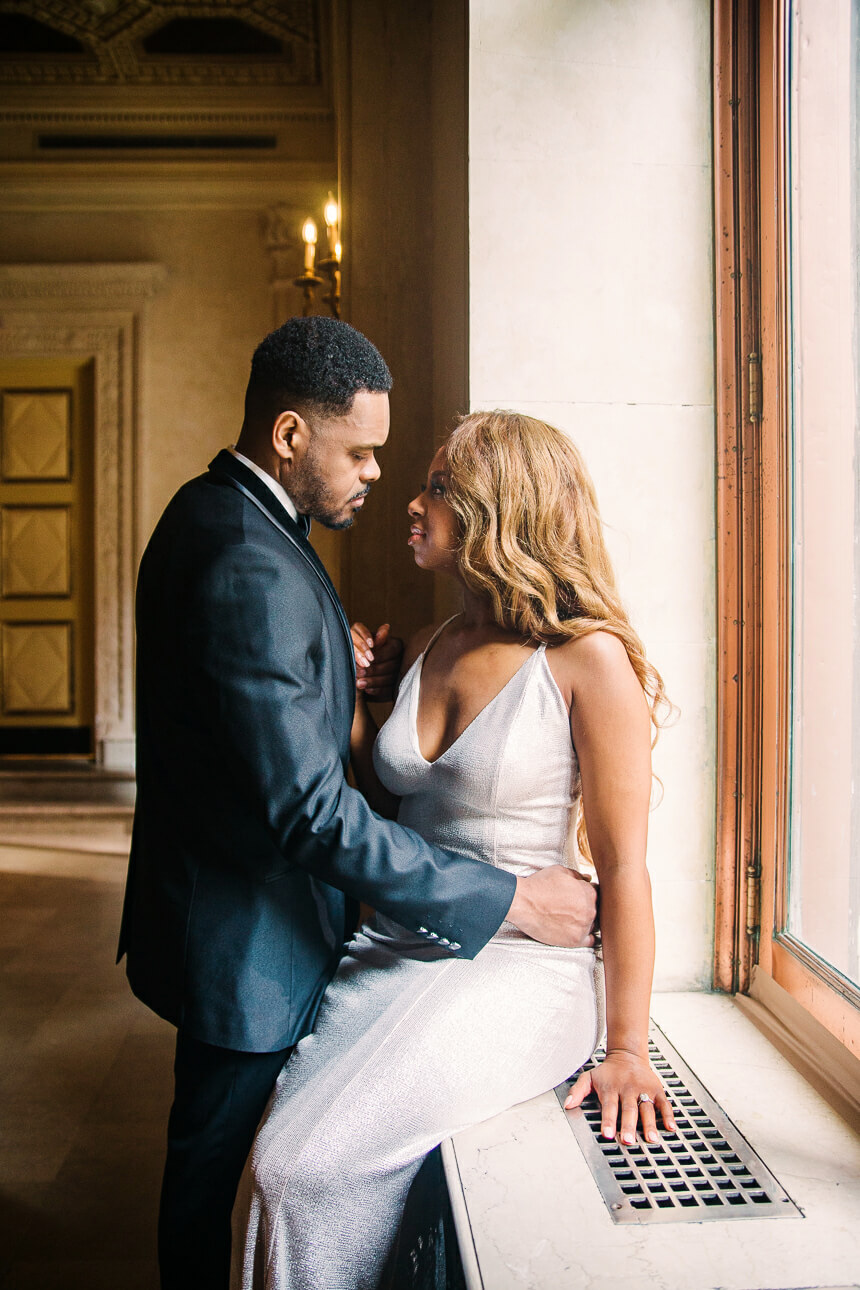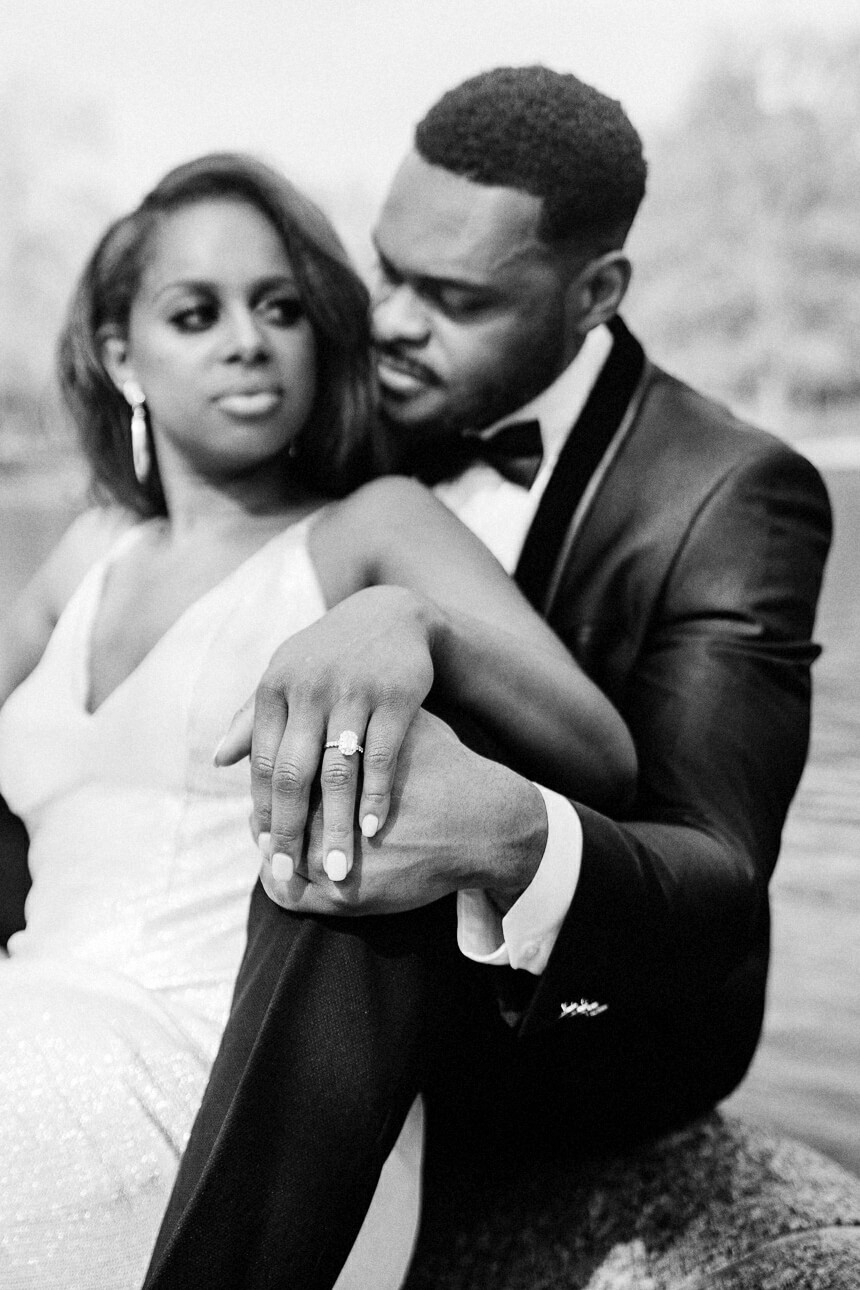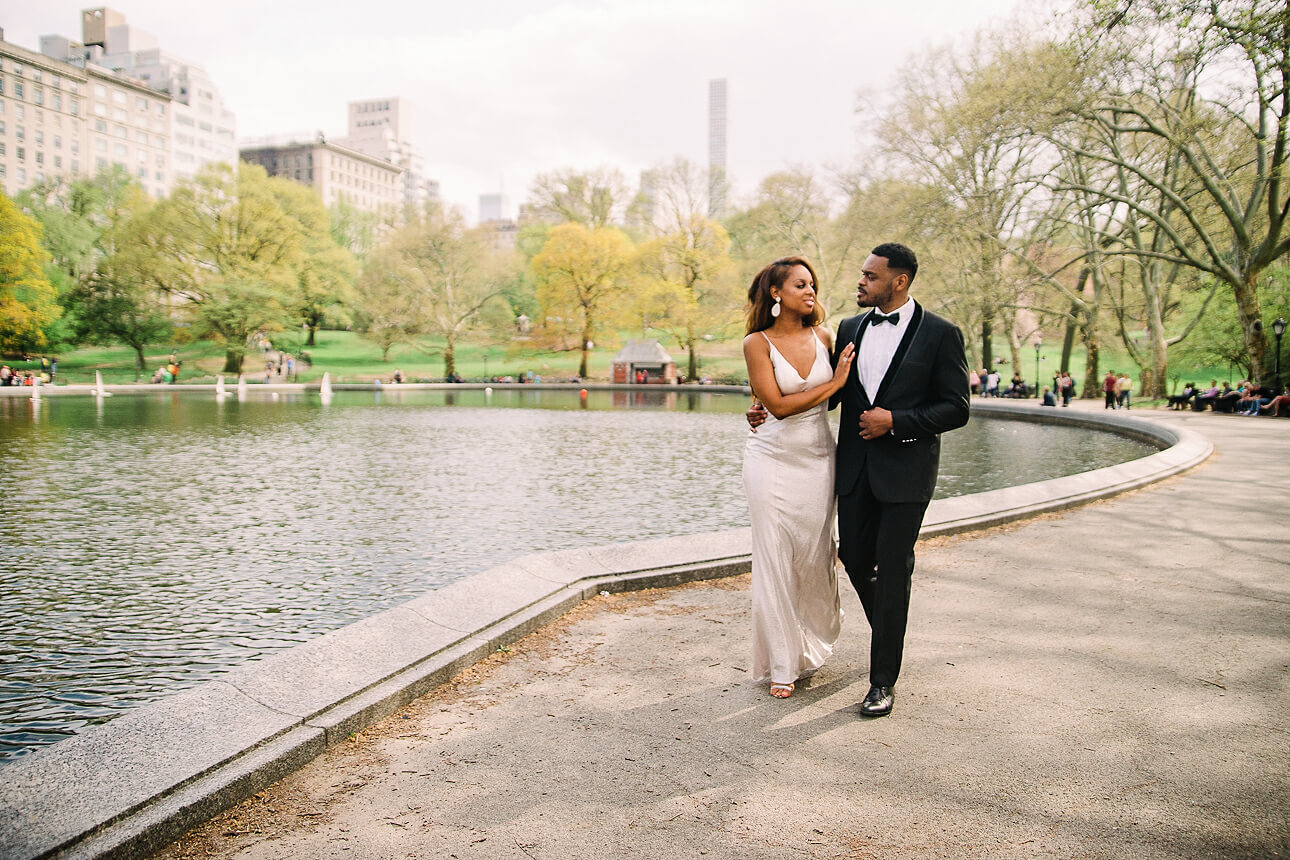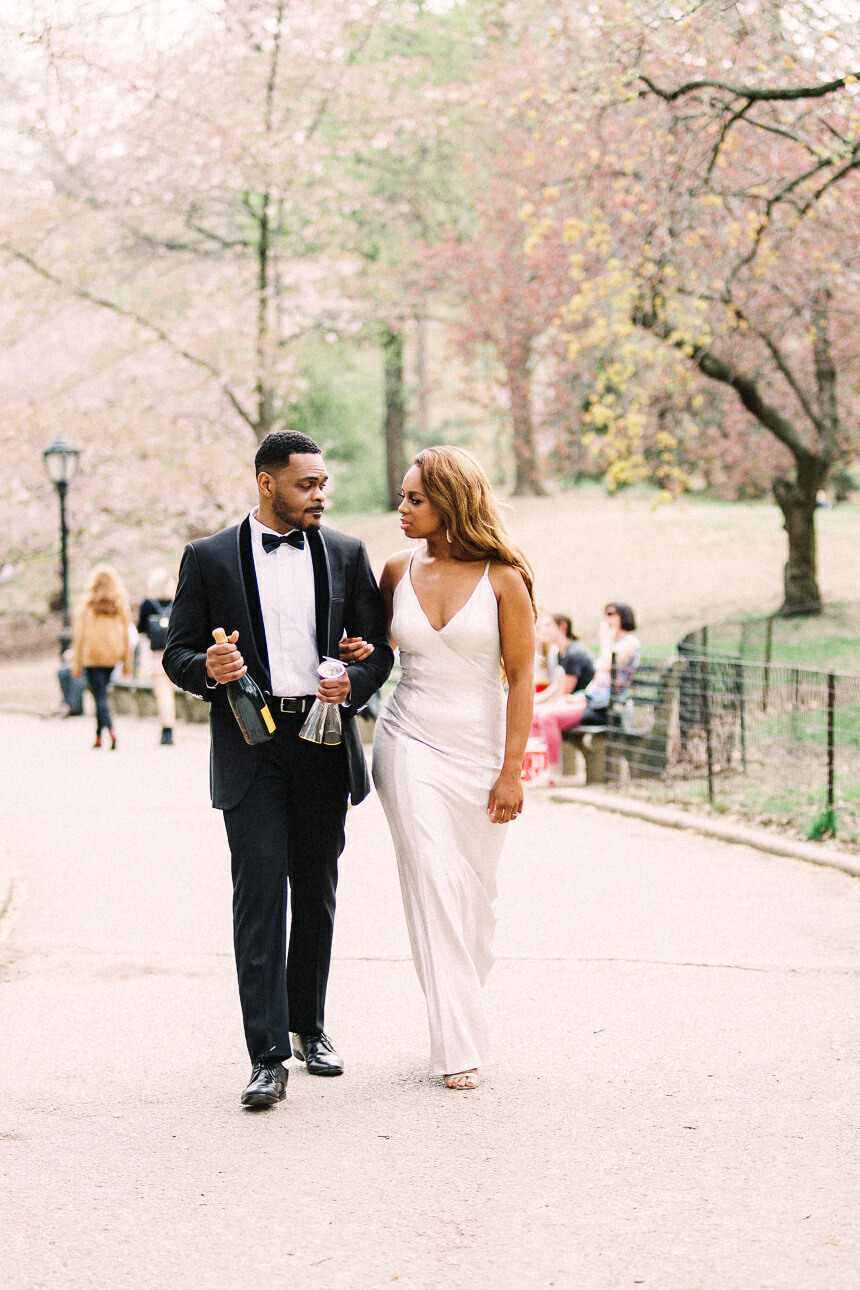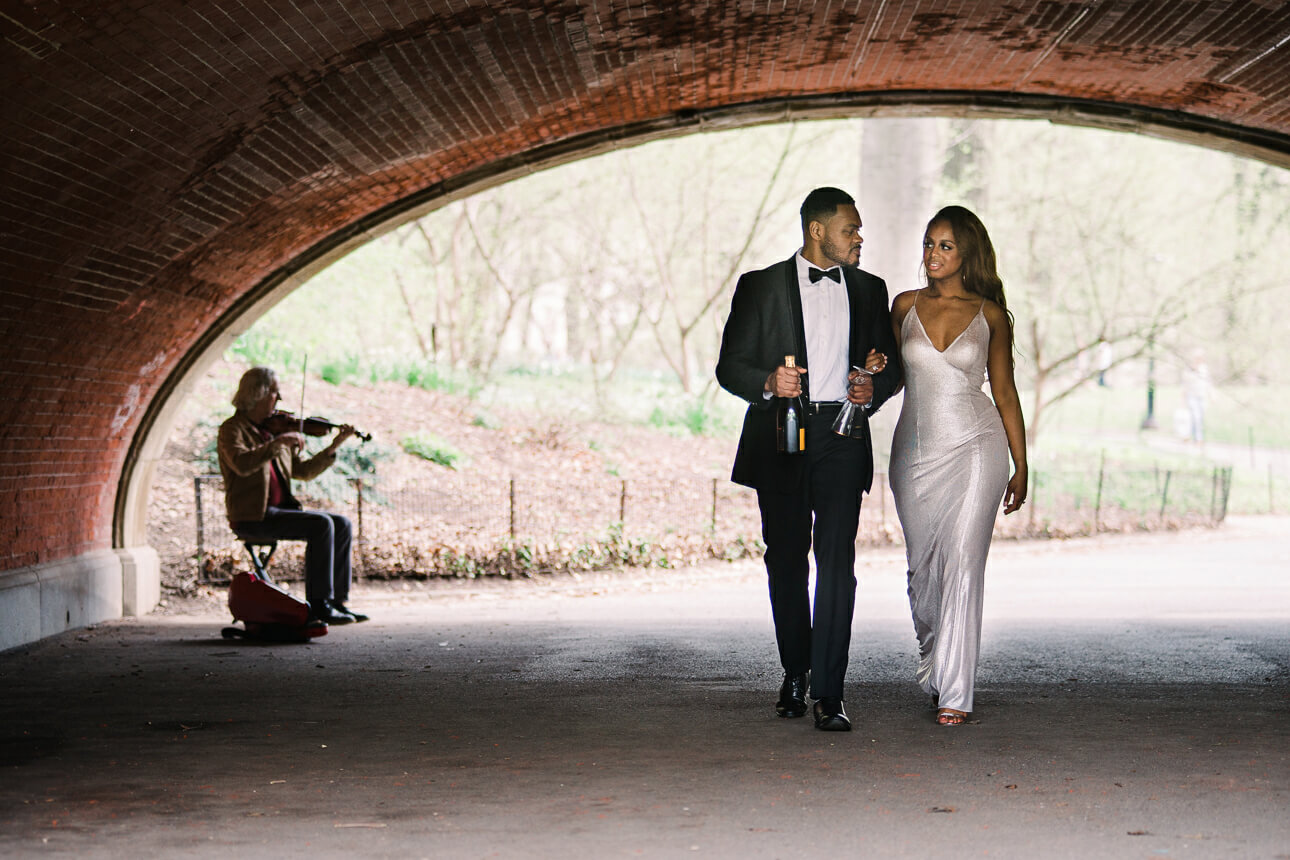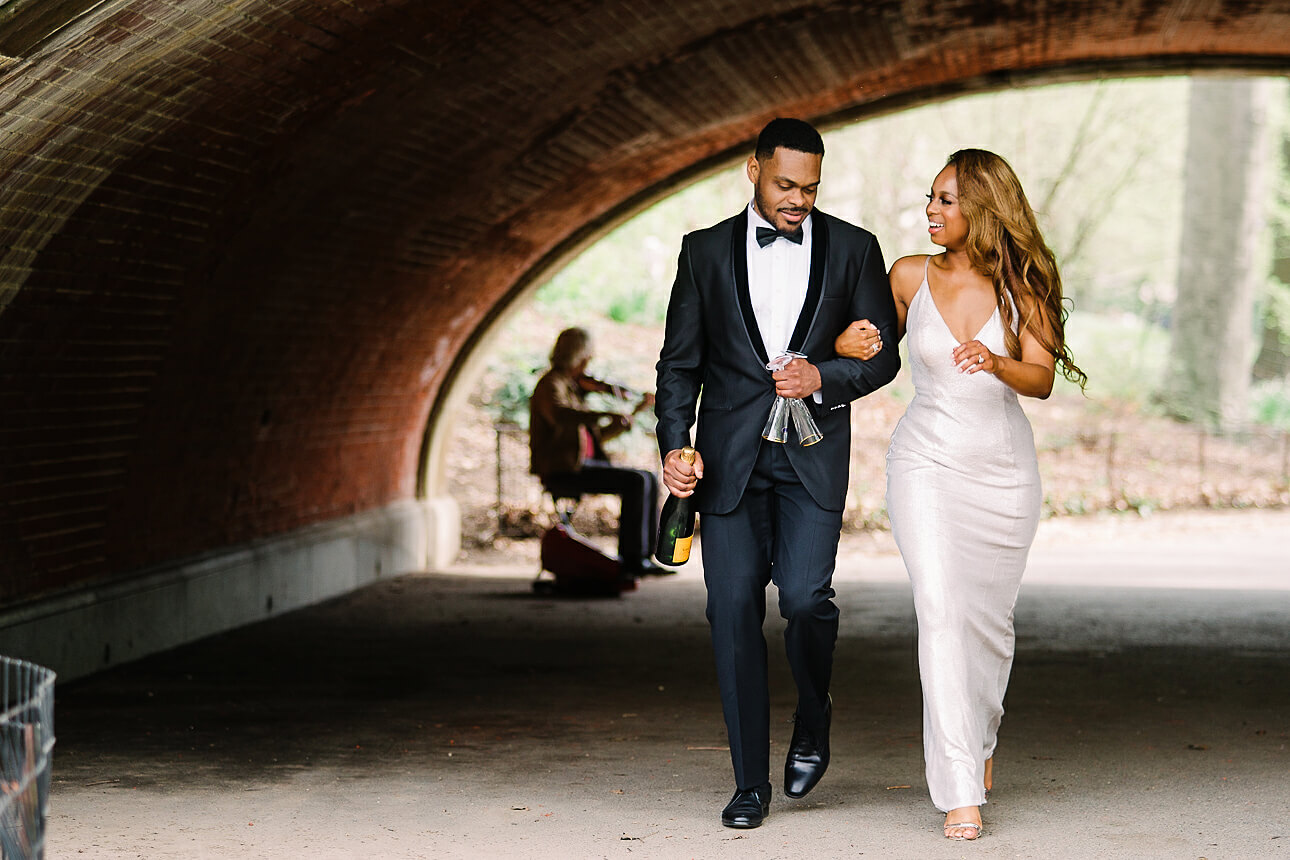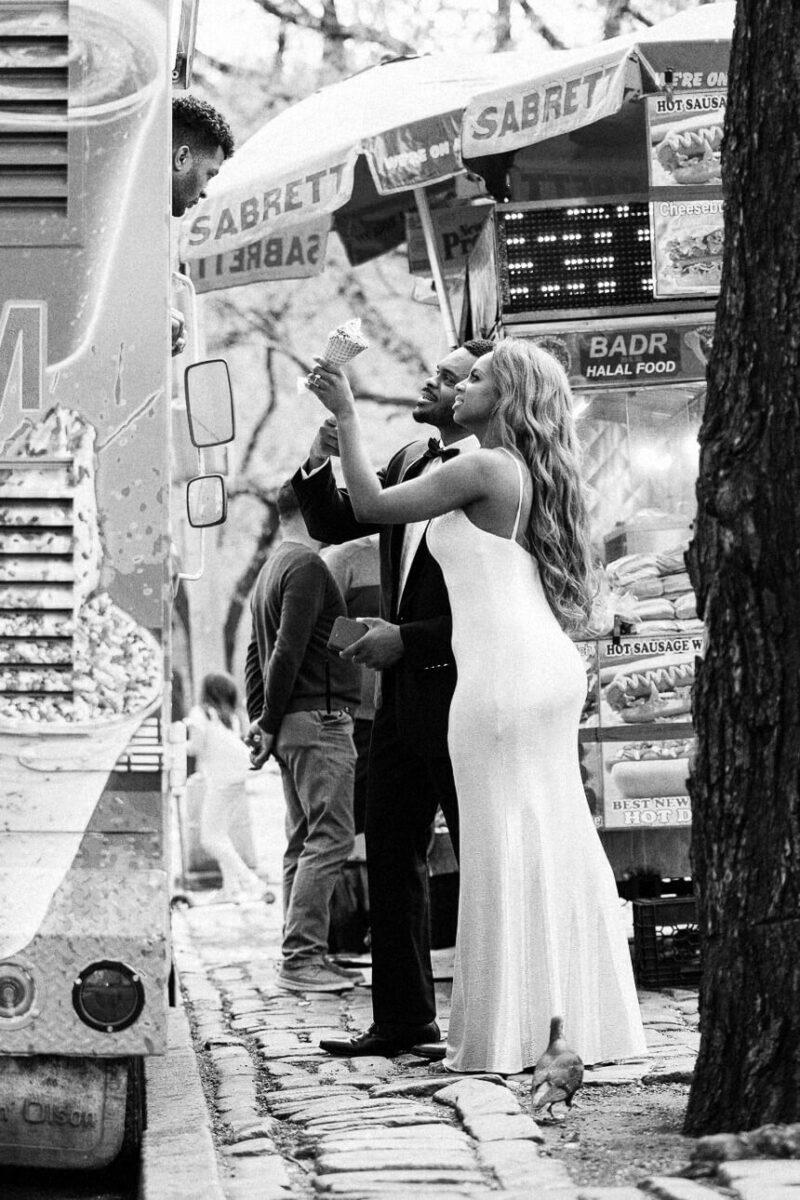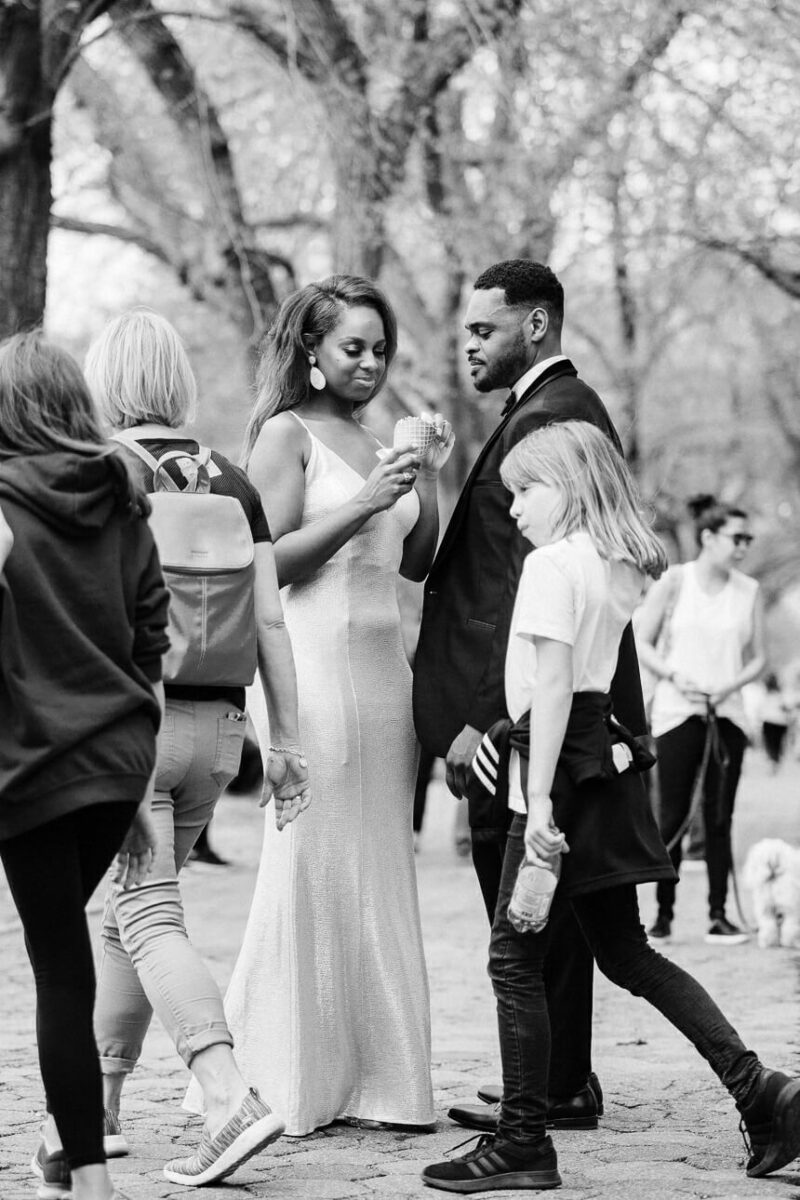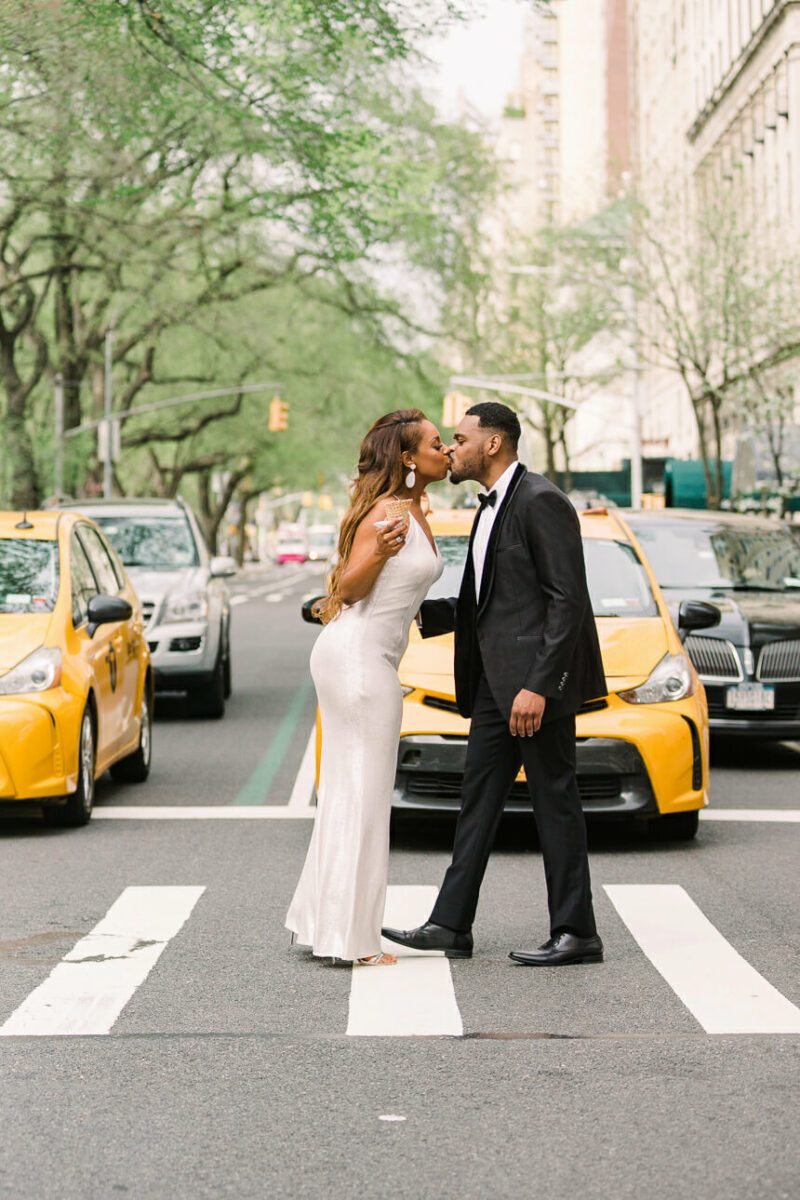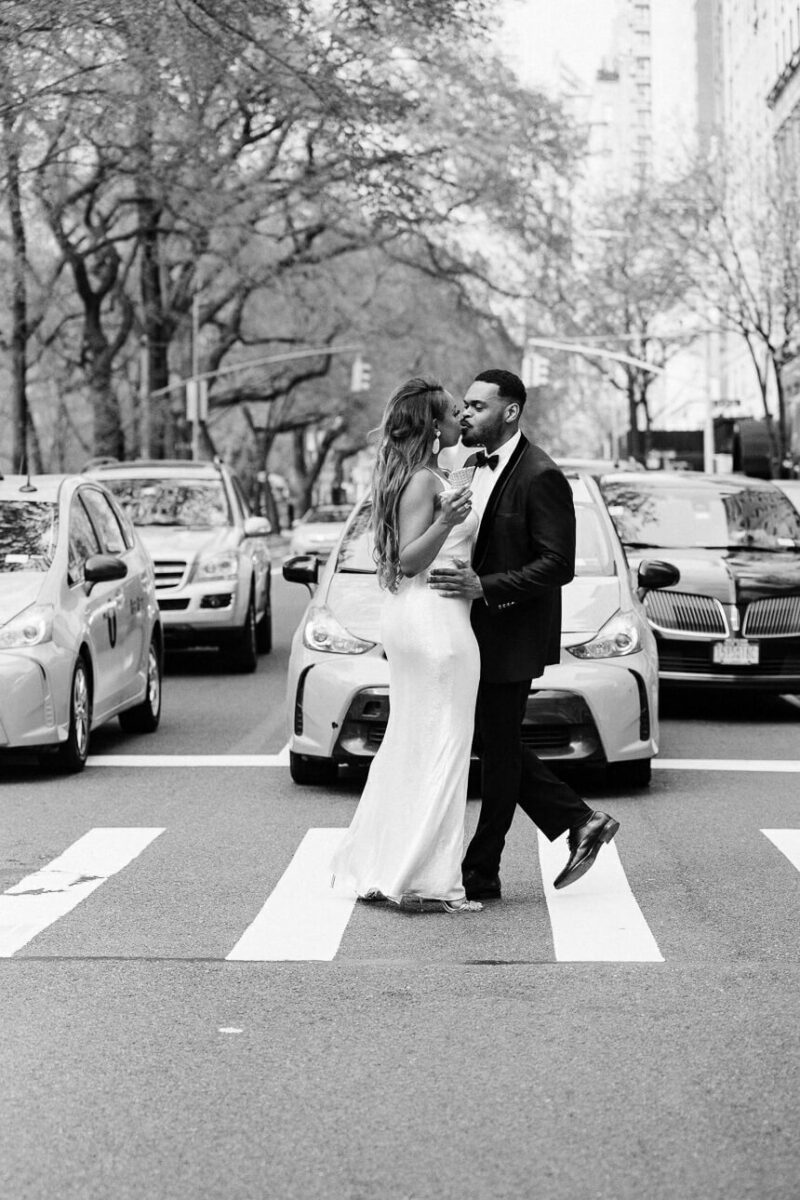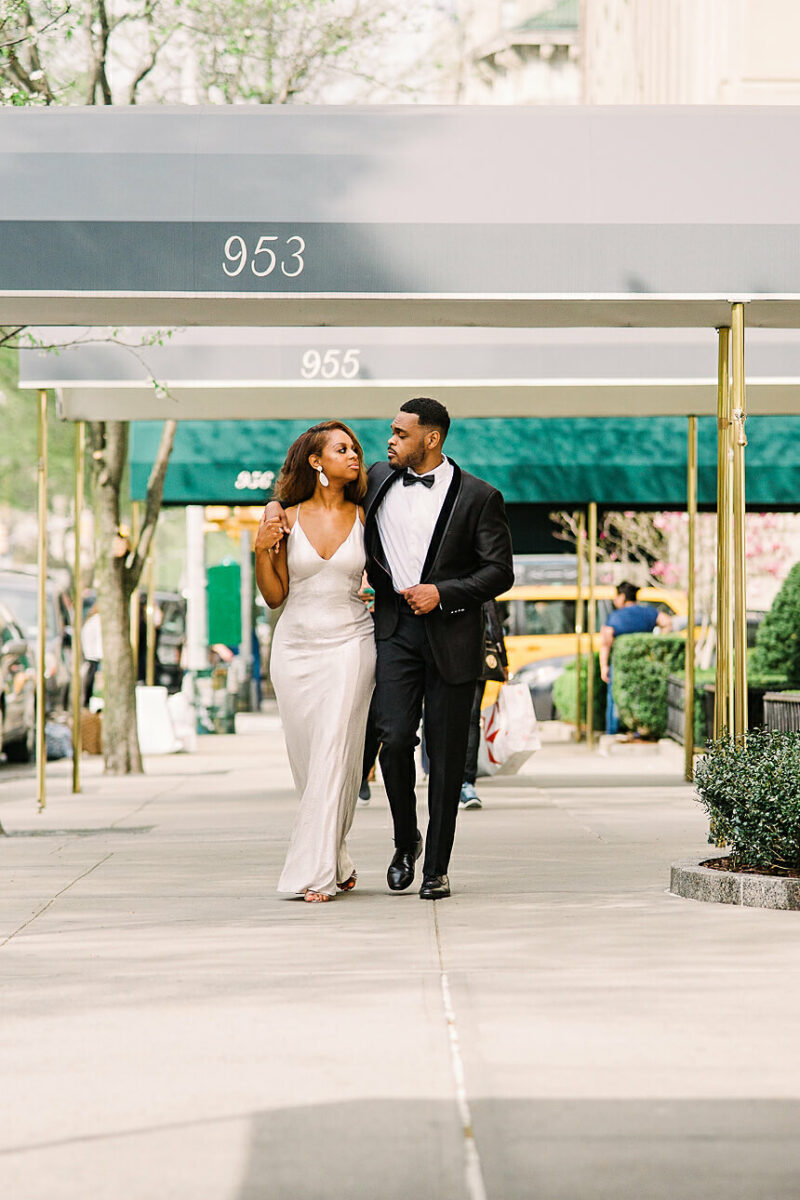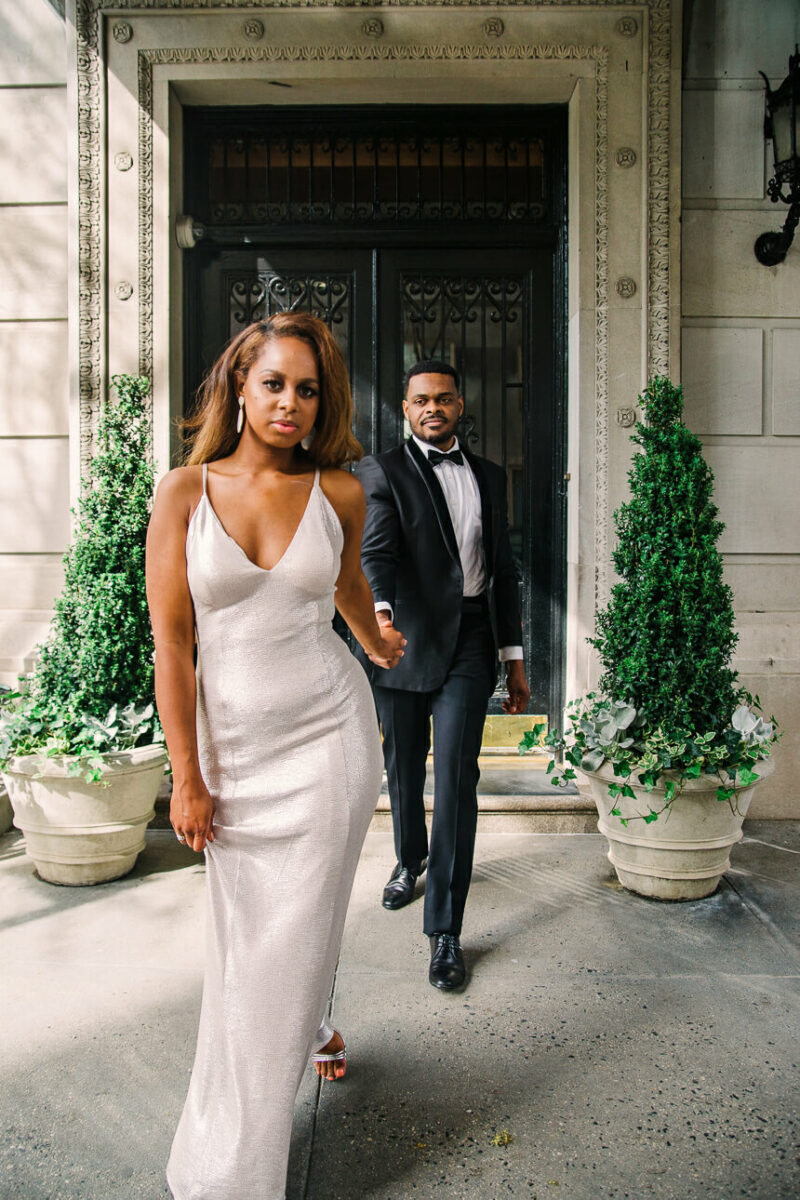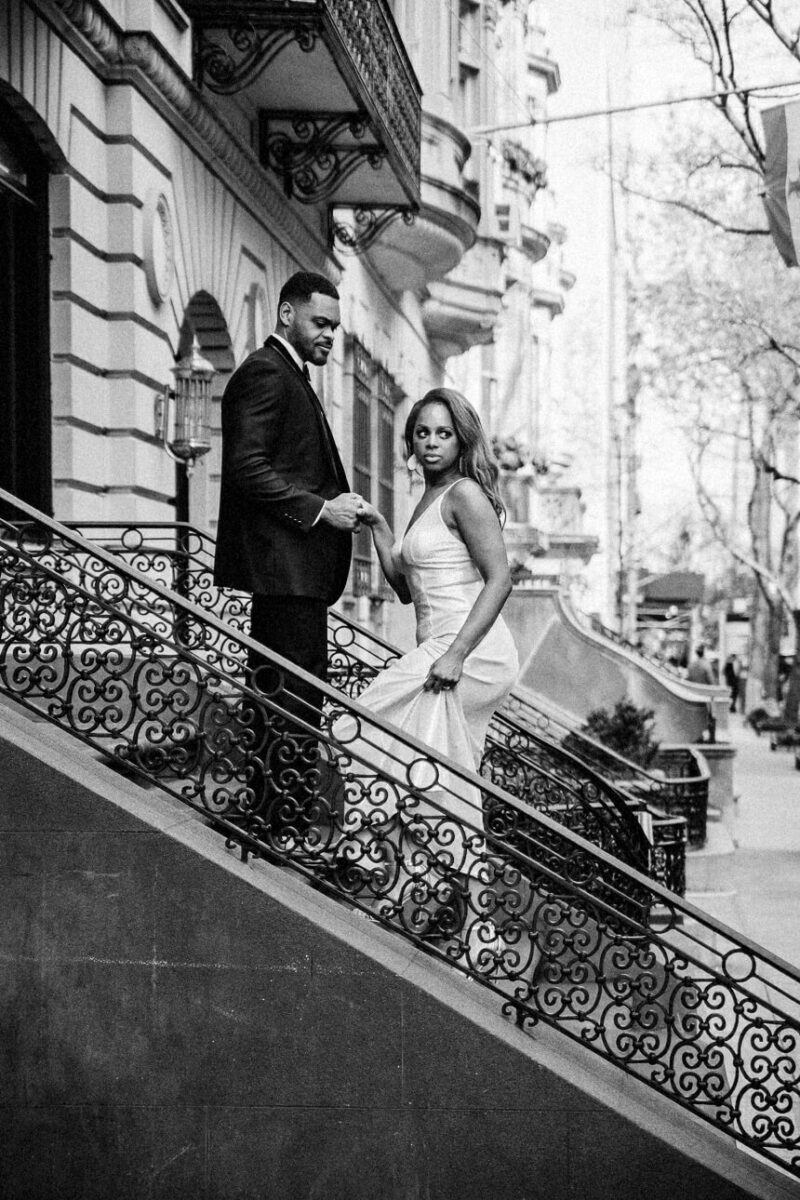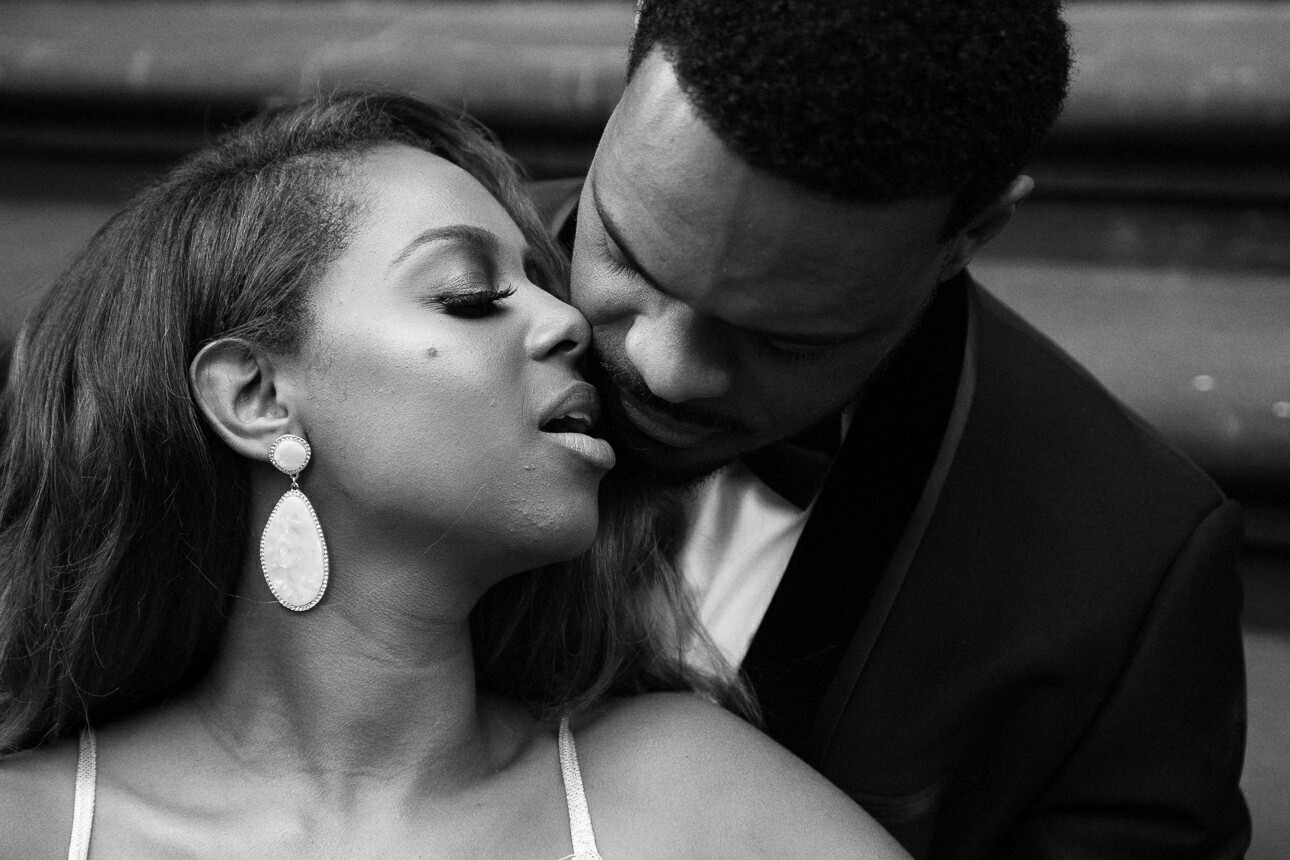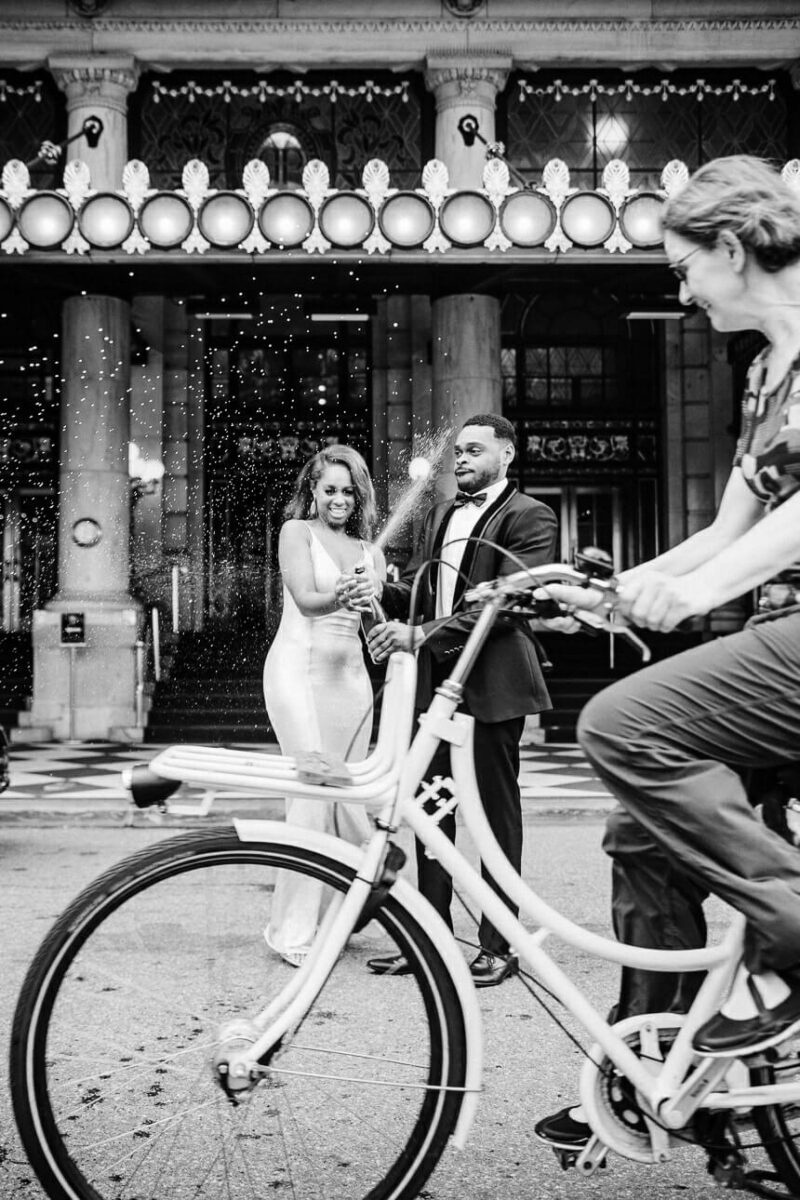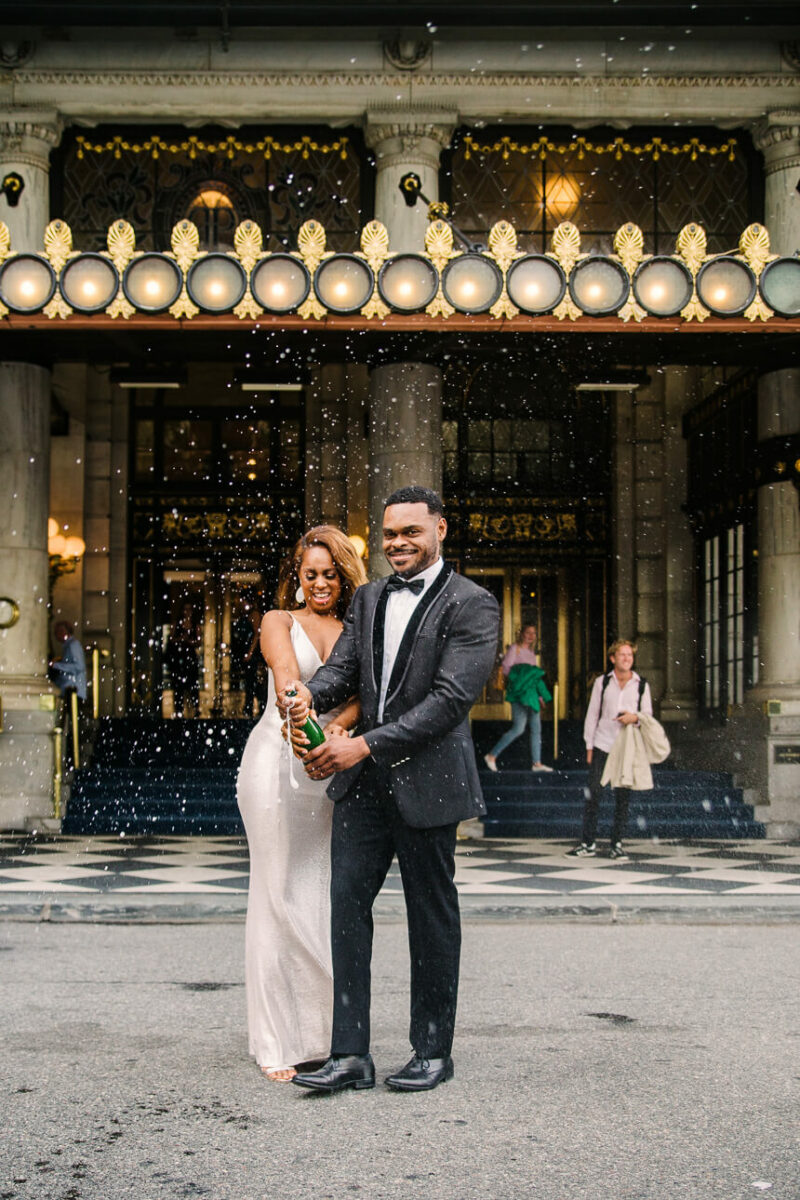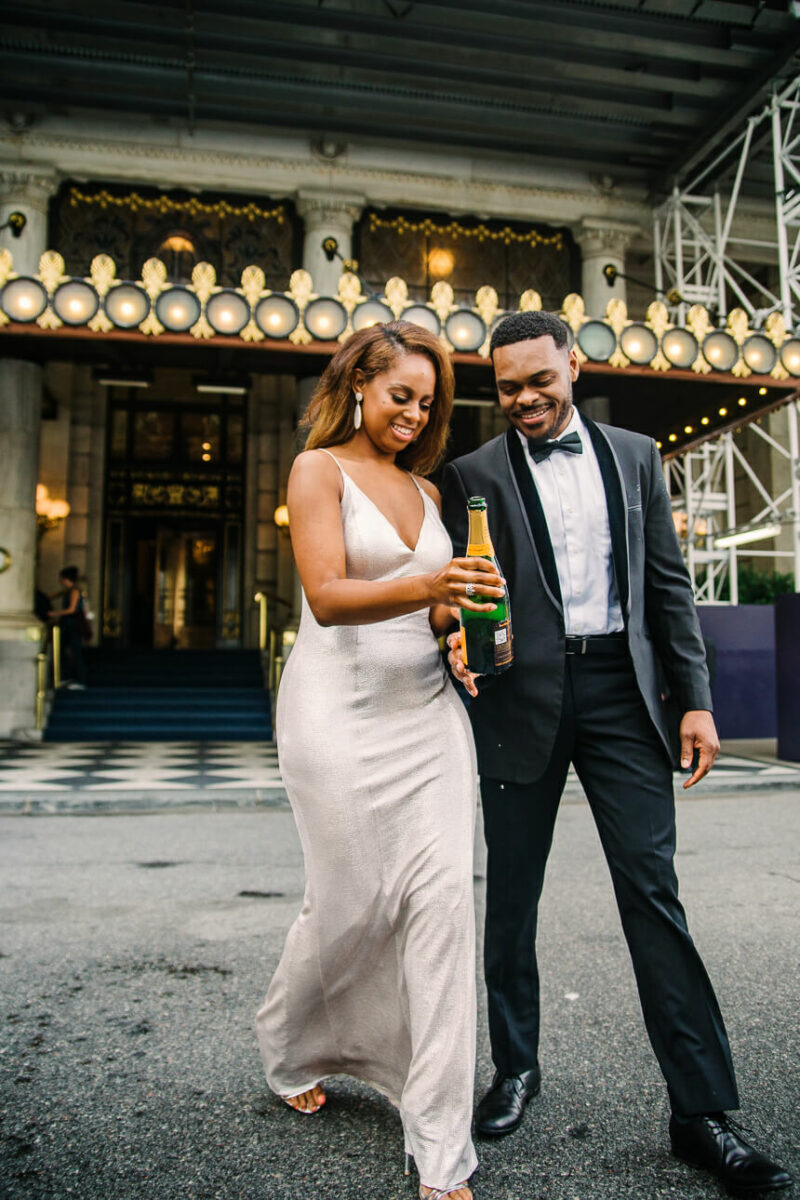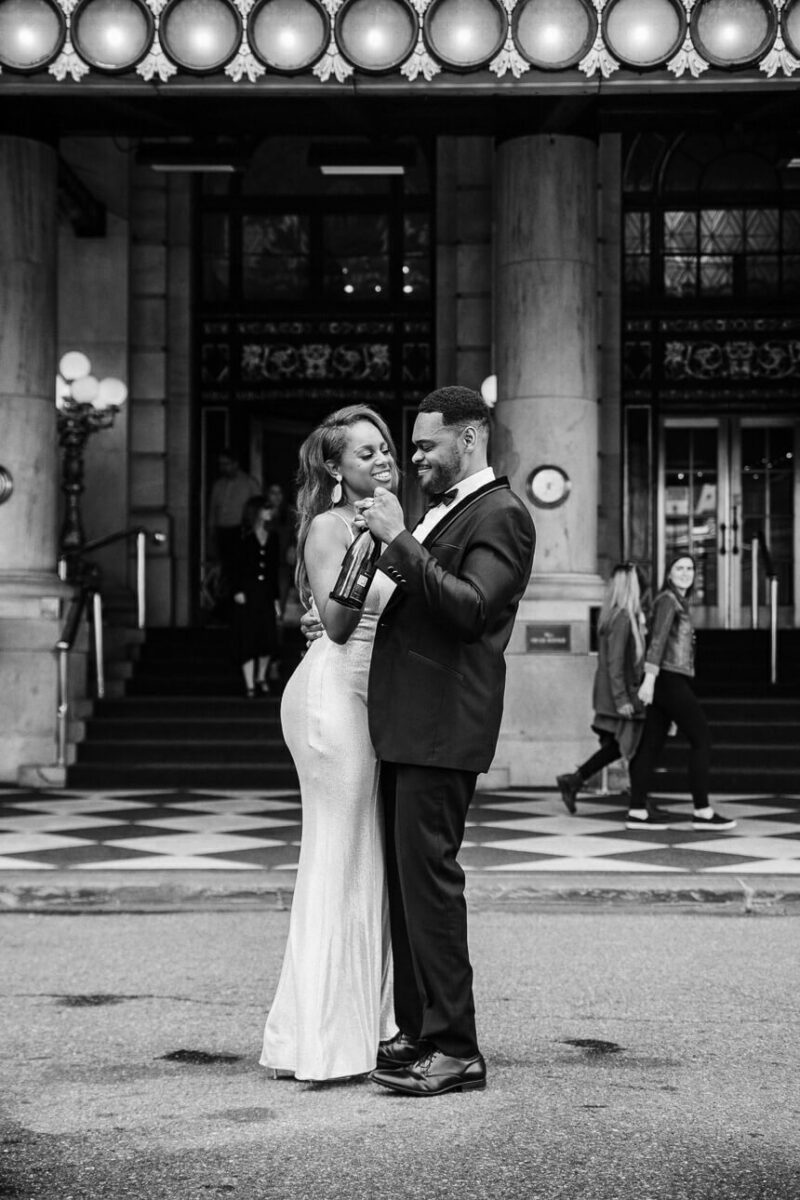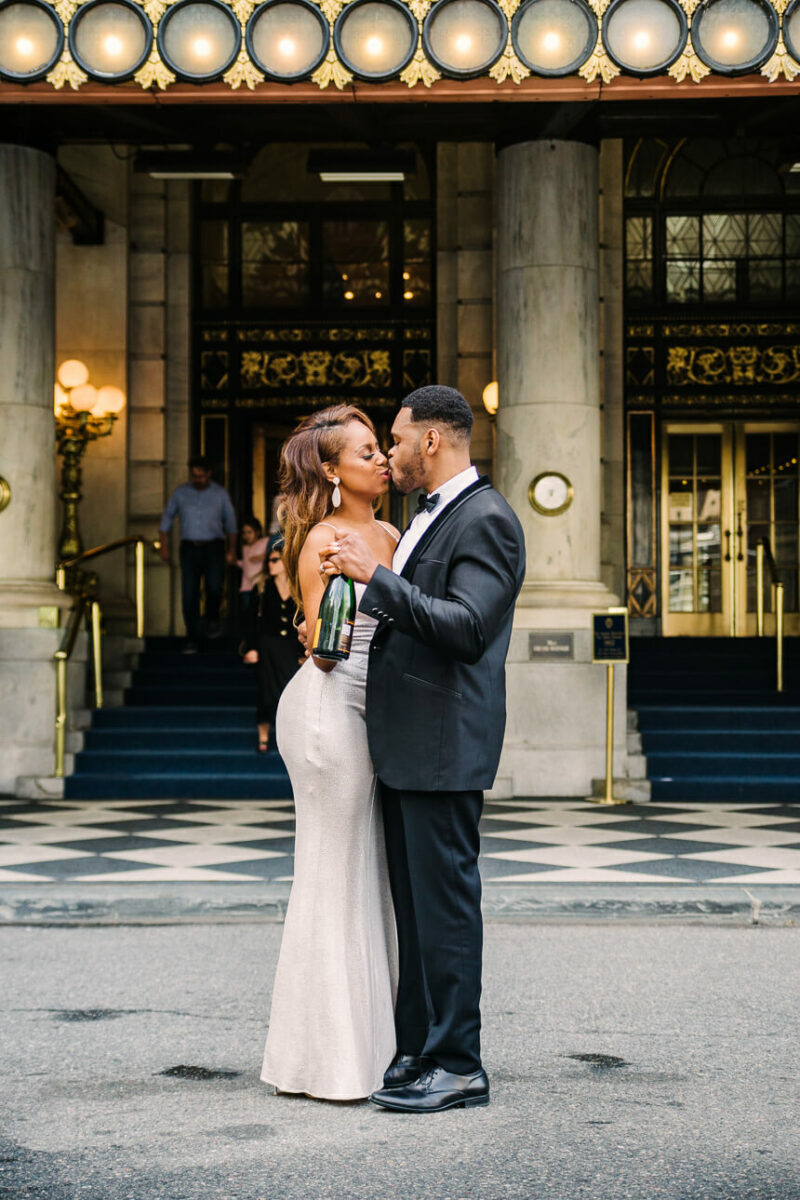 NYC Wedding Photographer
Facebook | Instagram | Pinterest
inquire@freireweddingphoto.com
+1 (954) 604.7669