If you know me, you know that I love animals. When I shoot a wedding, engagement, or any session, and I see stranger pets on the street, I always attempt to incorporate it into my picture. And I love animals loving brides!
2 months ago, we did a special bridal session with some fashionable creatures. I held that idea in my head for a longer time. Living in Miami, I still haven't really seen a bride with flamingos, even when I try to google it, I see only fake flamingos. So I decided to do a shoot with real ones.
Now I know why you don't see it. Flamingos are very delicate birds, and it's impossible to make them do what you want ? , but I tried anyway. And here are some photographs.
Once we were at Jungle Island, I had also to take photos with kangaroos. Unfortunately, I was the only one from our team excited about it, so I have only a few of those.
Anyway, we had a fabulous day with a great team in a very cool place. If you ever visit Miami, you have to see Jungle Island with their kangaroos, parrots, flamingos, and other cool creatures.
Our models for this shoot is Mariam Habach Santucci, a Venezuelan model and beauty pageant titleholder who won Miss Venezuela 2015, later represented Venezuela at Miss Universe 2016.
I decided to post this animal love bridal session today because I'm still heartbroken about what's happening in Australia. Over 500 million animals wiped out by bush fire size of Manhattan, and according to scientists, it will last for months. Despite that, their government spent almost 6 million dollars for the NYE fireworks display. So, I at least created some way to donate on my personal Facebook profile and I dedicate this bridal session to Australia ❤️ 
Please, let me know which is your favorite photo in the comments below.
model: Mariam Habach
makeup: Ferrgie Coll
hair: Kiara Zumaran
dresses: J.del Olmo Bridal
photo: Jan Freire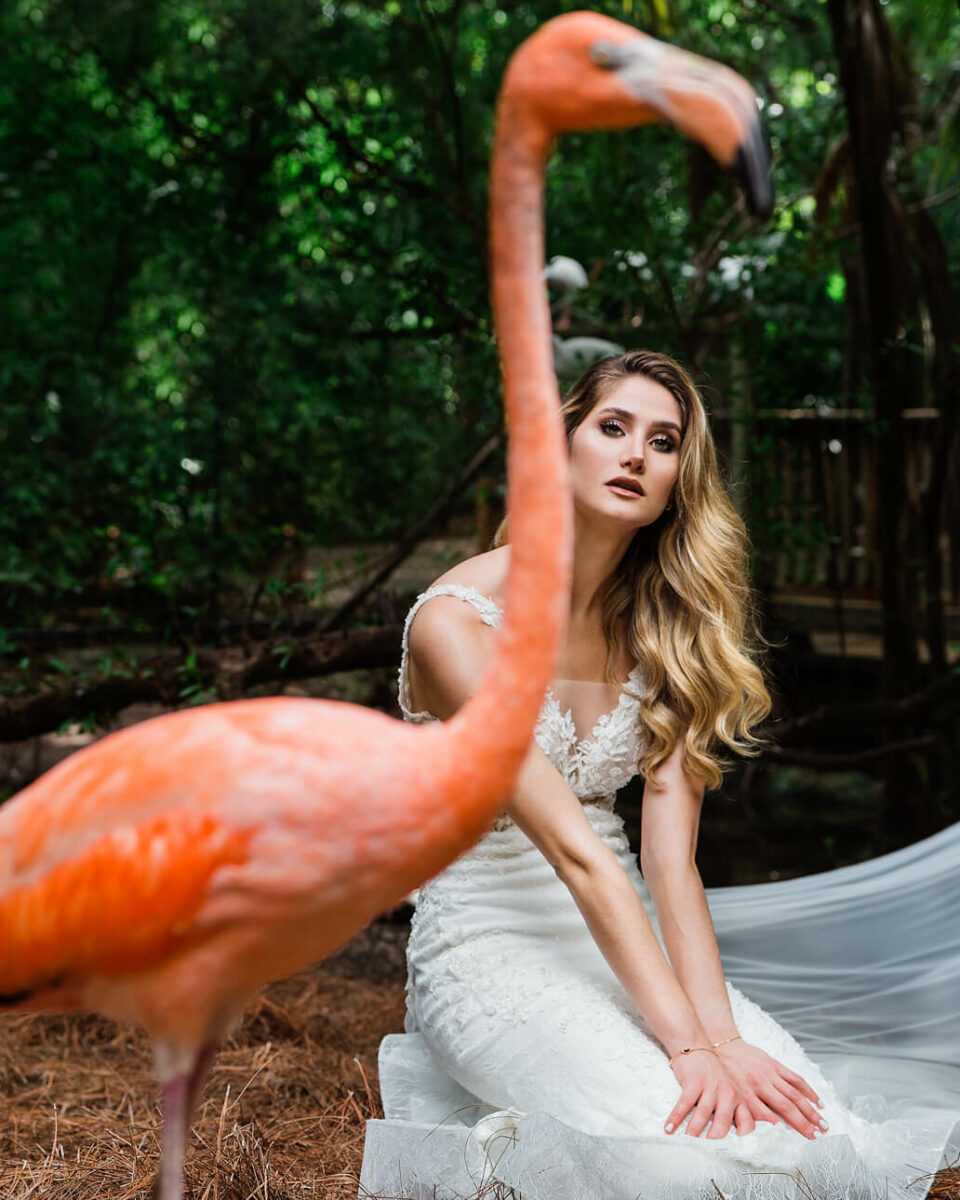 Miami Wedding Photographer
Facebook | Instagram | Pinterest
inquire@freireweddingphoto.com
+1 (954) 604.7669