Spring pre-wedding photo shoot in Prague, Lesser Town
Spring pre-wedding photo shoot in Prague, Lesser Town. Janka and Robert are getting ready for their wedding this summer and trying to plan everything in the best possible way. Their wedding is planned by the best – Boutique Weddings Prague. And we had planned our pre-wedding shoot since March, but the weather was not easy this year. Prague is beautiful but still insanely full of tourists, so photo shoots are only possible mainly early in the morning unless you wish to be photographed in winter jackets.
We finally made it, and the first warm morning came on Friday, April 20. But I must say that the wait was worth it! Prague showed up in all its glory and light conditions, which allowed us to create some lovely images of Janka and Robert. I believe they will look back on them with joy for the rest of their lives as an unforgettable memory.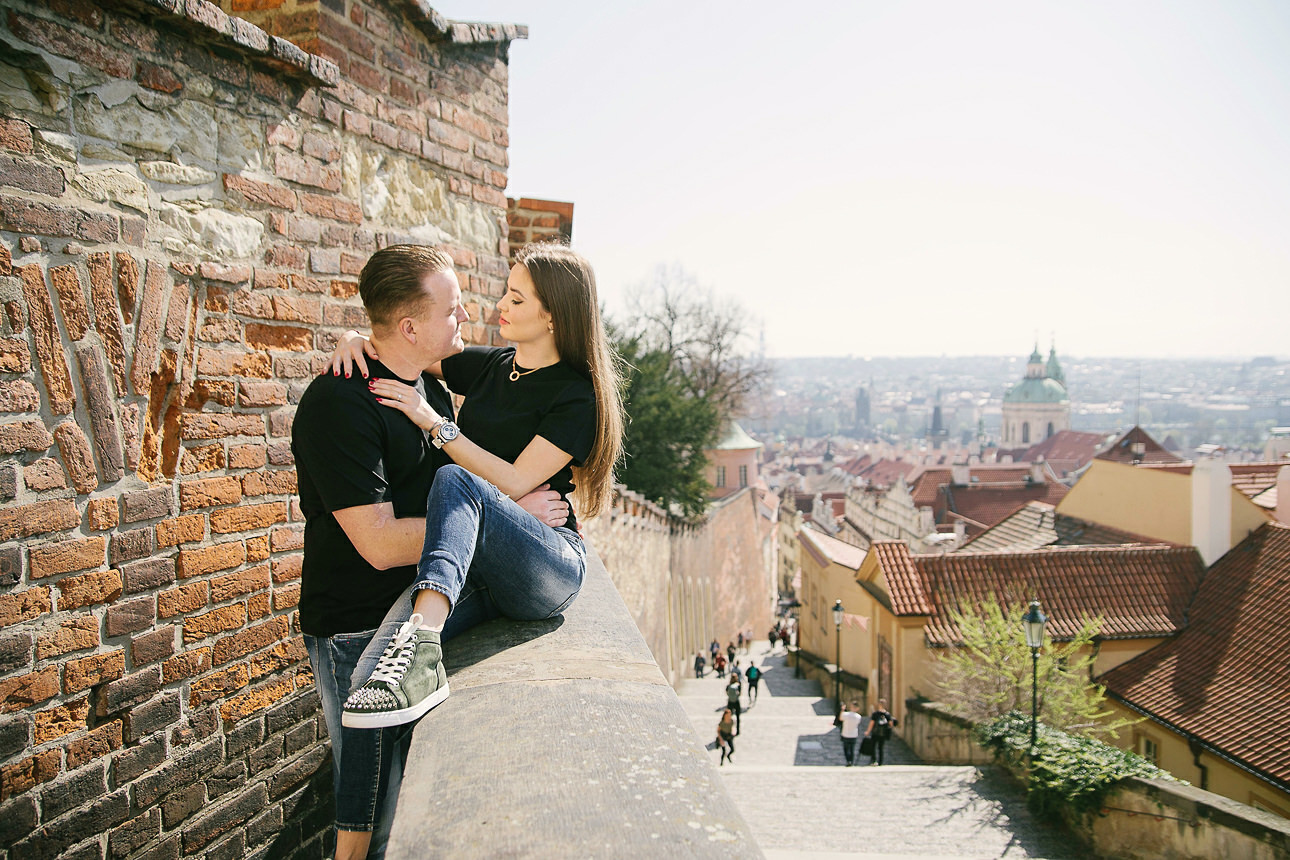 A pre-wedding shoot is a great opportunity for the engaged couple to enjoy their time together and create beautiful memories. During a pre-wedding shoot, you can try different styles of photos, positions, and facial expressions and customize your shoot to your liking.
"Malá Strana" is one of Prague's most romantic and beautiful parts, ideal for pre-wedding photo shoots. And spring is often considered the most beautiful time of the year, suitable for pre-wedding photo shoots in Prague's Lesser Town. At this time of year, nature comes to life and creates a beautiful backdrop for your images.
Spring pre-wedding photography in Prague Lesser Town offers many great places for photography. You can choose between many romantic streets, parks, and squares with blooming trees and flowers. If you choose the right time of day, you can also take advantage of the beautiful sunshine for an unforgettable experience. Some of the most popular places include Kampa Park, Charles Bridge, Lesser Town Square, but also the Castle Steps, or simply the view across the Vltava River.
A good professional photographer can help you choose the right clothes, make-up, and other details that will help you create beautiful spring images. A spring pre-wedding photo shoot in Prague's Lesser Town can be a great way to enjoy the beauty of this time of year and create unforgettable memories of your pre-wedding period.
Overall, a spring pre-wedding photo shoot in Prague Lesser Town is a beautiful and romantic choice for fiancés who want to create beautiful images full of spring magic. If you are looking for the perfect location for your spring pre-wedding photo shoot in Prague, Mala Strana is definitely a great choice that you will never go wrong!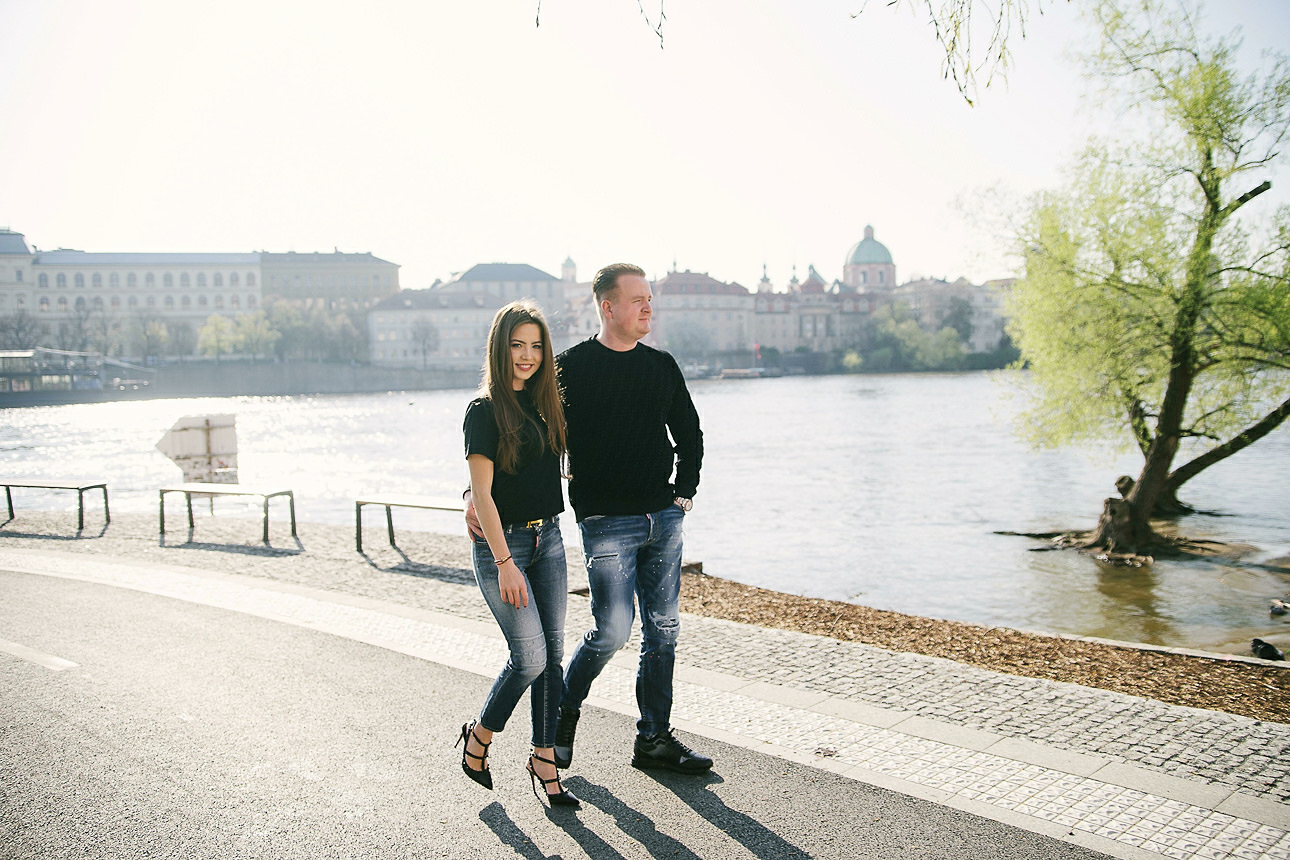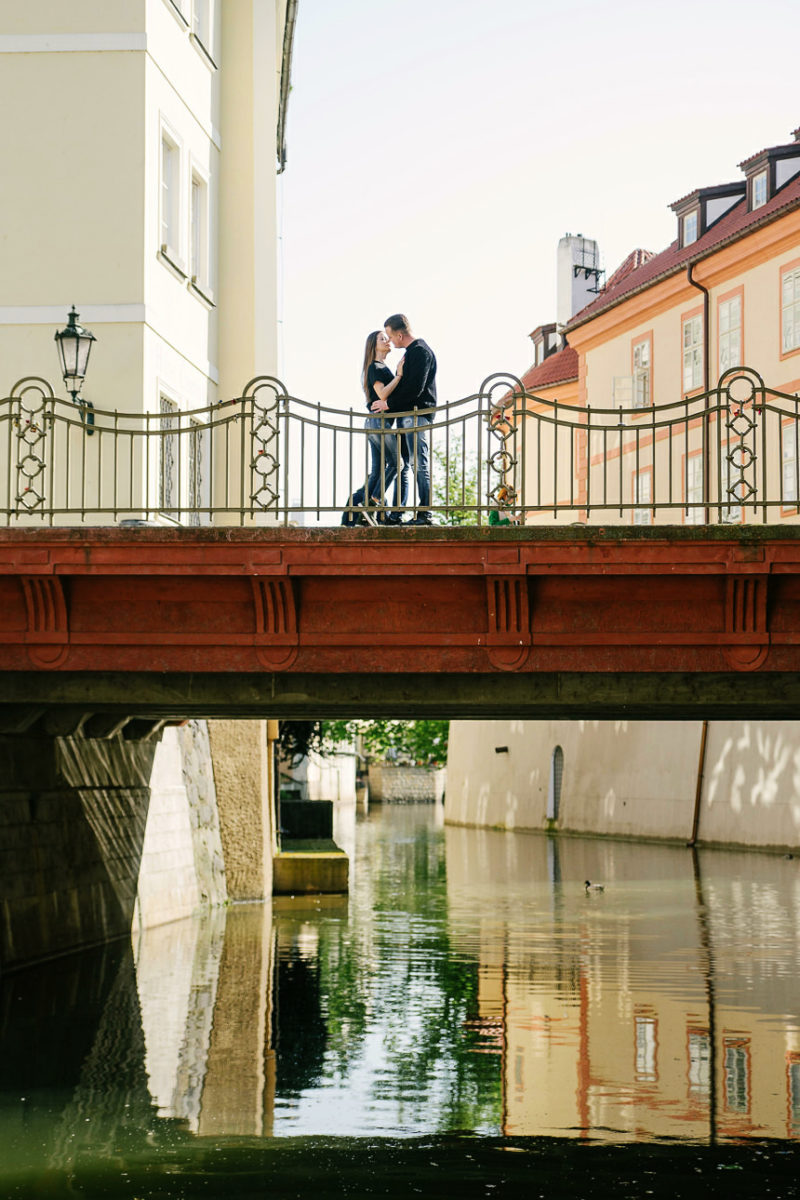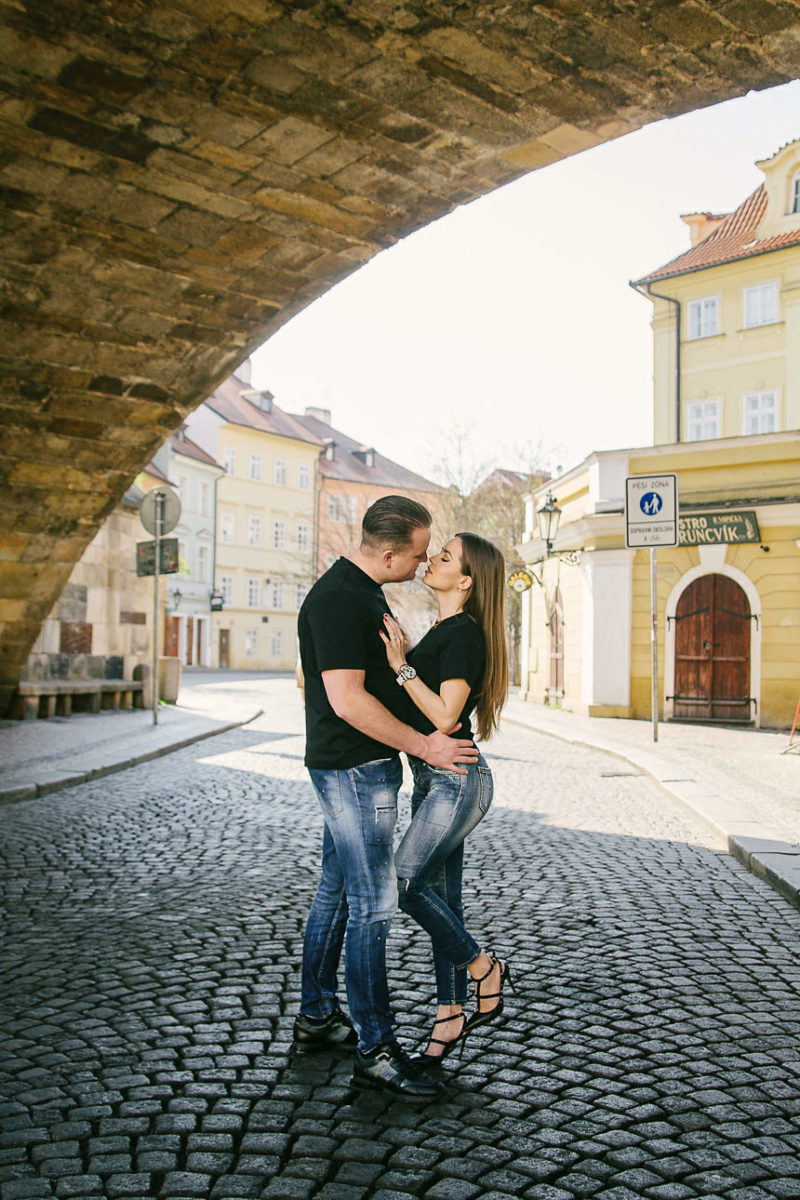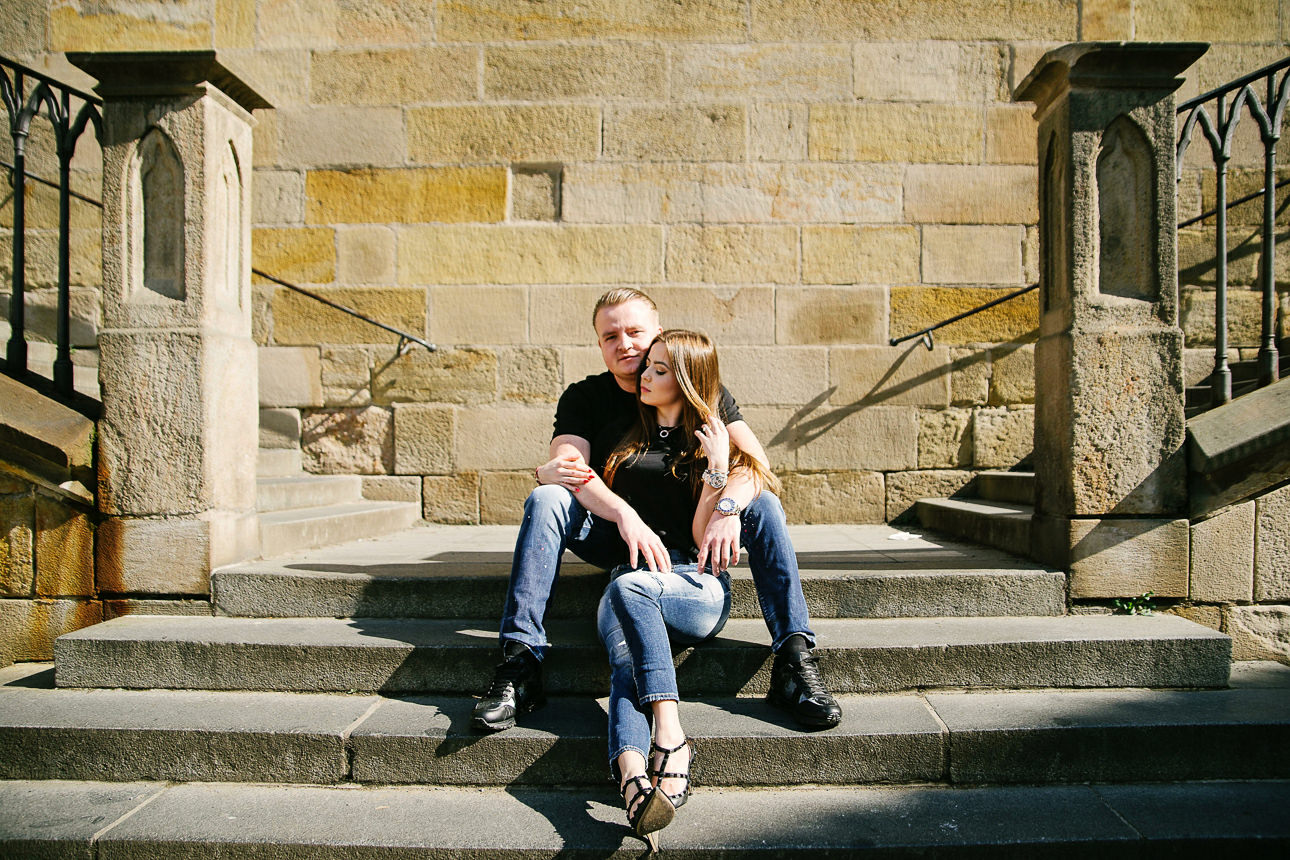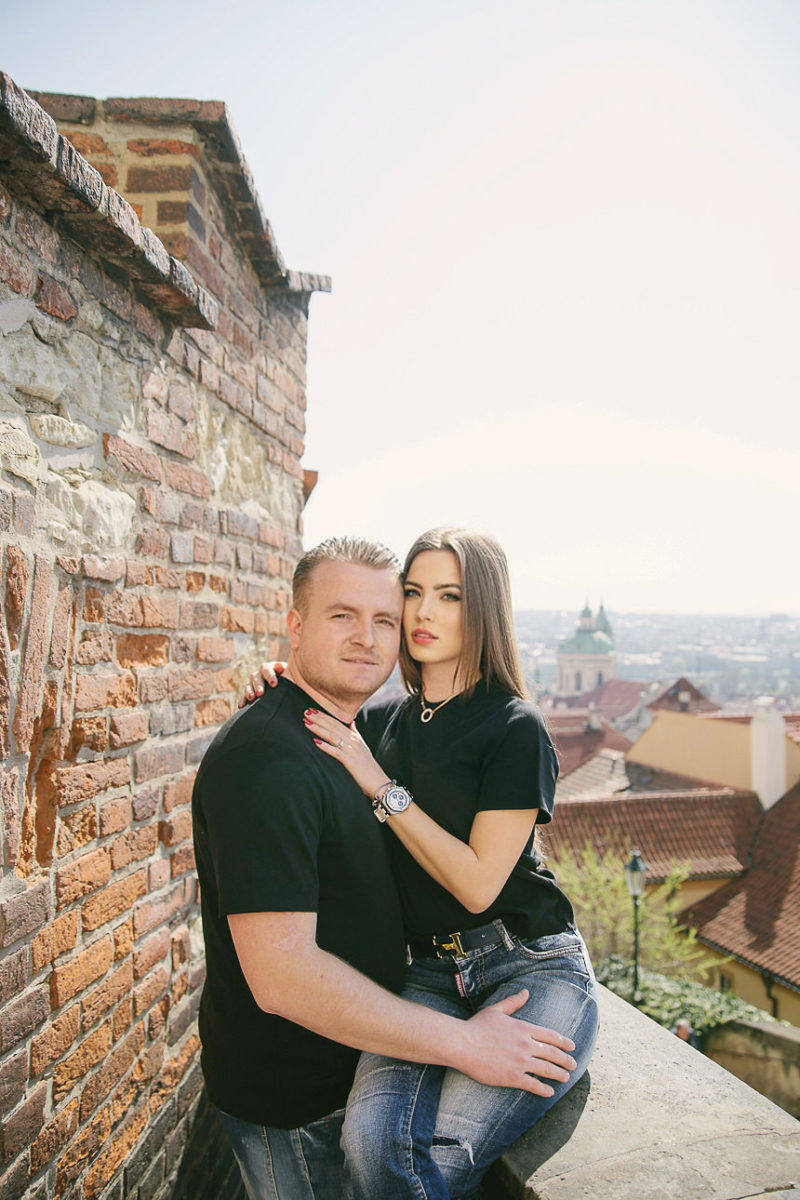 If you want to see more pre-wedding or engagement photo shoots, you can find them in the archive, and if you just want more information about pre-wedding photo shoots, here is a blog about how to prepare for them and what not to forget.
Freire Wedding Photo – Destination wedding photographer
inquire@freirephotography.com